Sensor manufacturers, plant builders and operators benefit from a flexible display device that can be installed even more easily with the worldwide standard M12 plug connection.
Ready-to-connect M12 concept for less effort
With the new M12 connection installed in the GIA 0420-M12, the time-tested plug-in display is suitable for countless 4-20 mA sensors with the internationally standardised interface – for applications including pressure, temperature, flow, fill and pH measurement. In particular, plant builders who cannot afford expensive bus technology benefit from a robust, user-friendly and economical solution that can also be flexibly retrofitted. Without significant intervention in the system, with speedy commissioning and a special coding of the M12 connector to prevent incorrect connection.
'The basic properties of the M12 plug connector have been the same for years and were incorporated into a standardisation process. It is robust, can be installed reliably and can be put into operation quickly. As a result, the M12 connection has been established as a worldwide industry standard and leading connection system.

Jürgen Brass, Product Manager in the Center of Competence Greisinger of the GHM GROUP
Rotating display can be read from all directions
With the freely rotating housing, critical measurements can be read from all directions, regardless of how and where the plug-in display is installed. In addition, there is the plug, which can be moved 360° in eight positions and the display itself, which also has a range of 360° with screw mounting in four positions. Users benefit from high flexibility, which makes the GIA 0420-M12 the ideal solution for troubleshooting, maintenance, system monitoring and system optimisation.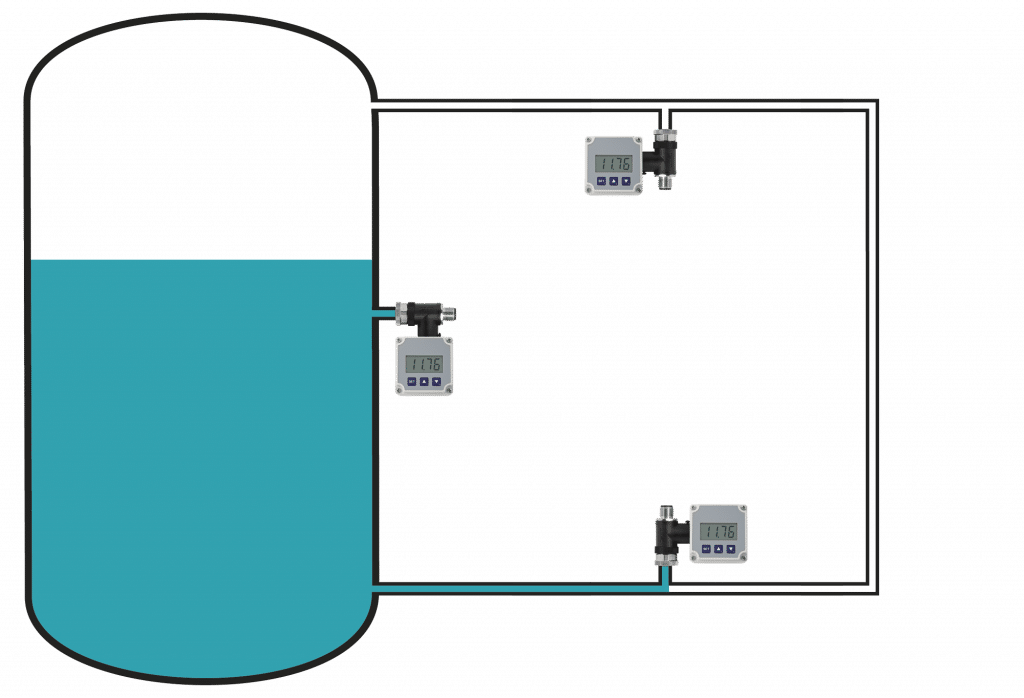 Self-supply and minimal voltage drop of only 2 V
The plug-in display supplies itself from the current loop and, in doing so, causes only a minimal voltage drop of 2 volts. The display itself is freely scalable over a range of 1999..+9999 digits, making it universal in use. The GIA 0420-M12 is optionally available with two switching outputs and exposed or concealed buttons.
In addition to the M12 version, the plug-in display is available as a version with ISO valve plug (GIA 0420 VO), as an Ex version with cubic plug or the GRA 0420 with LED display for dark light conditions. Of course, this is all provided in the familiar product and service quality 'Made in Germany ' to which GHM GROUP customers are accustomed.