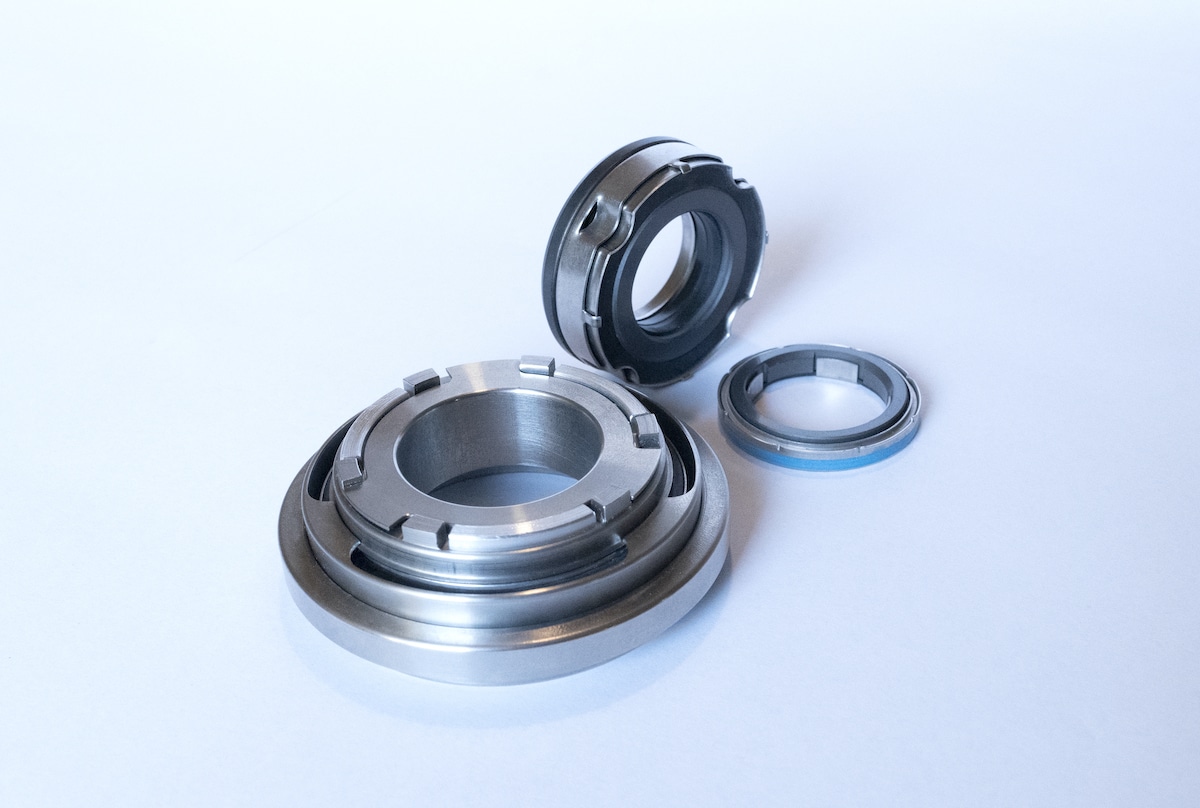 Meccanotecnica Umbra offers Graphite Loaded Silicon Carbide (GLSC) Mechanical Seal Faces
Silicon carbide has proven performance characteristics for challenging industrial applications. Alpha Sintered Silicon Carbide enhances those characteristics, offering higher resistance to thermal shock, corrosion, and abrasion. Improving performance even further, Graphite Loaded Alpha Sintered Silicon Carbide (GLSC) outperforms both in marginally lubricated situations or where dry running may occur.
In addition, GLSC provides the highest relative pressure-velocity (PV) values of any of the hard face pairs at comparable costs to silicon carbide. MeccanotecnicaUmbra now offers GLSC as a face material option for the toughest running conditions.
To learn more about GLSC mechanical seals, contact your local Meccanotecnica Umbra representative.
This article is published by
Meccanotecnica Umbra is a world leader in the production of mechanical seals, specializing in the automotive and household appliance industries and in various industrial sectors including chemical, pharmaceutical, food, pulp and paper, and mining. Through constant technological innovation and very high quality processing procedures Meccanotecnica Umbra ...