How to Eliminate Pressure Variations on the Air-Operated Diaphragm Pump?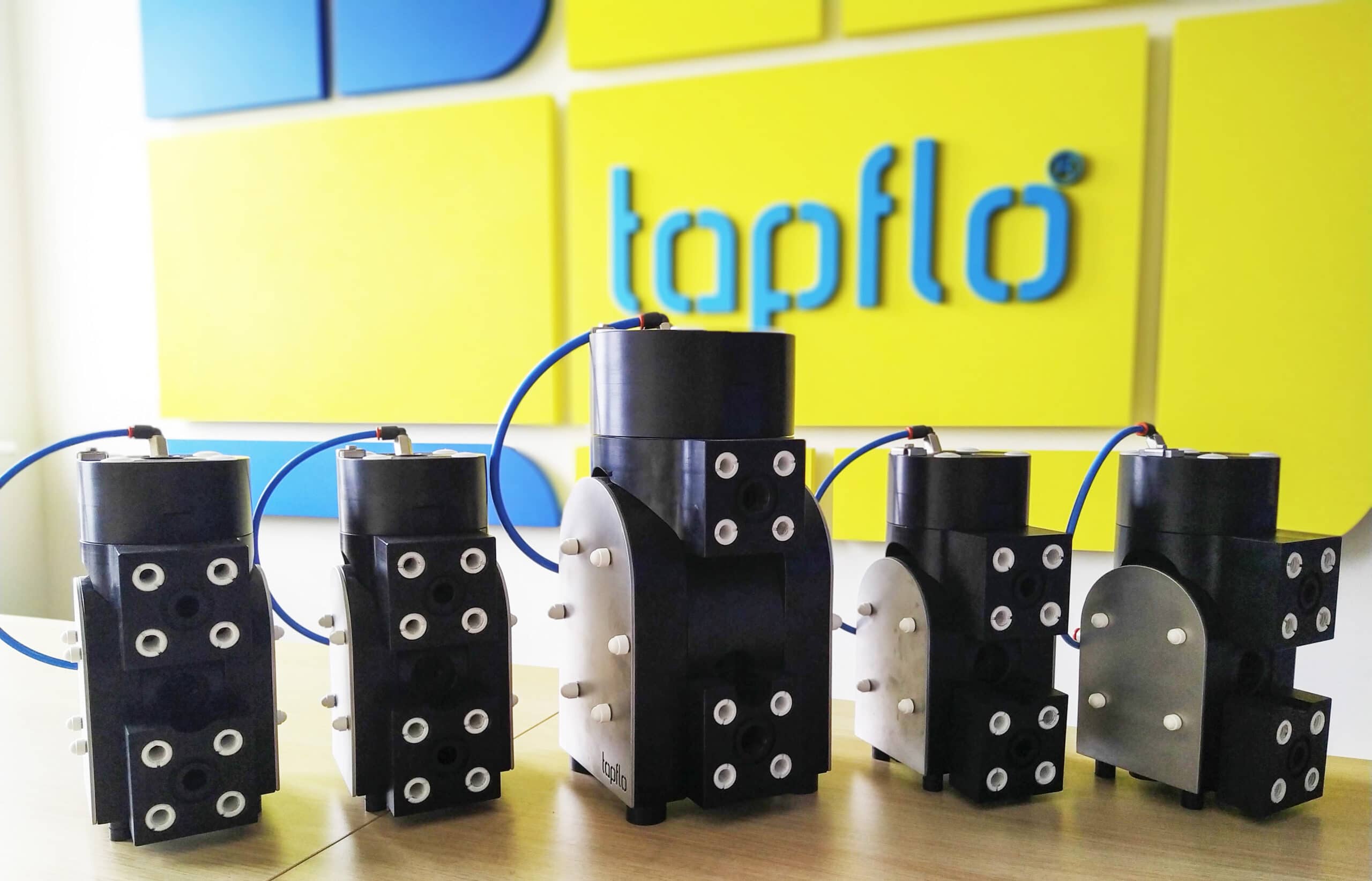 The active pulsation dampener is the most efficient way to remove pressure variations on the discharge of the pump. The Tapflo pulsation dampener works actively with compressed air and a diaphragm, automatically setting the correct pressure to minimize the pulsations.
If you are looking for an effective way to eliminate pressure variations on the air-operated diaphragm pump discharge and you have limited space in your installation, the built-on dampener is an ideal solution. It provides all the advantages of using a standard Tapflo DT dampener but is a compact solution.
ATEX rated AODD pumps in full PTFE with heavy-duty integrated flanges and built on pulsation dampeners.
These pumps are an extension of our existing Integrated Flange pump range (3D/3A). So far, this option was available only for standard pumps, but now it is also possible to order the integrated flange in combination with the "TK" built on pulsation dampener. The integrated flange is also the best option for small pumps like TR20 and T50 when flange connections are required.
The recently manufactured pumps are intended to pump decalin, which is an organic compound used as a solvent or cleaning agent. The flow range varies from 0.5 to 30 l/min.
TXK220 XTE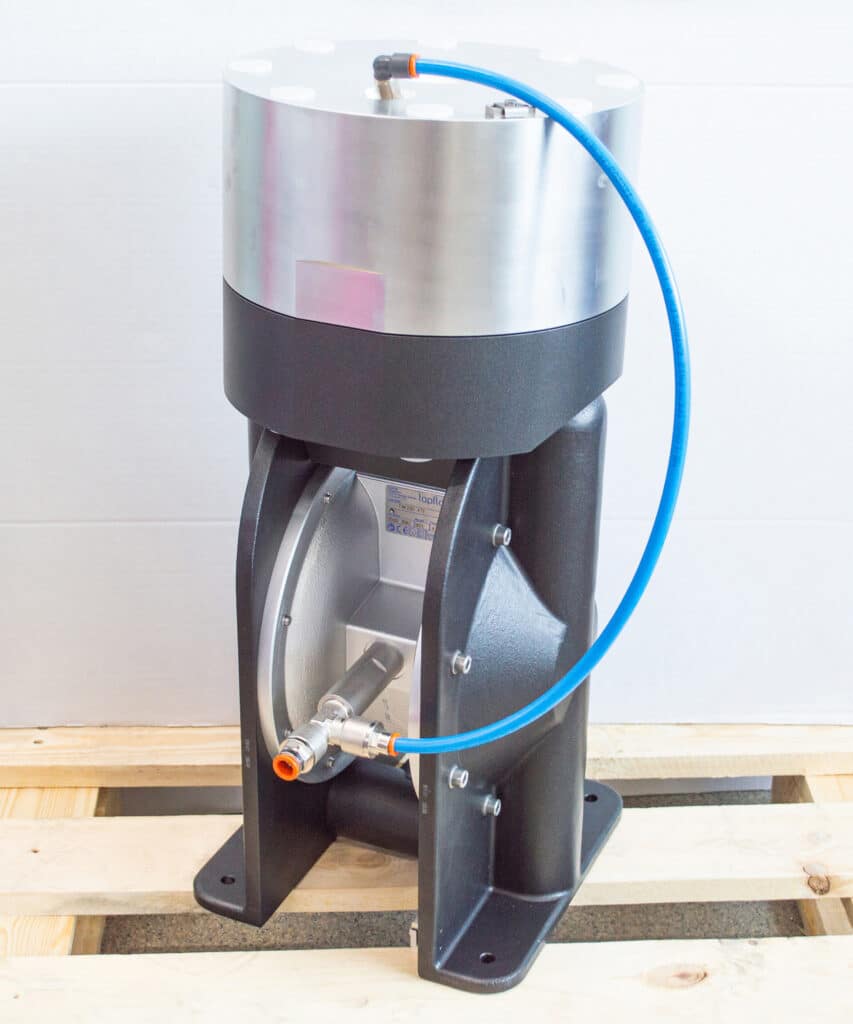 PTFE coated aluminum pump with built-on pulsation dampener, PTFE diaphragms, and EPDM valve balls.
This pump is used in a spraying application for roof tile painting. The built-on dampener helps to achieve a smooth flow, and the PTFE coated parts ensure a non-stick surface for easy cleaning.
As standard, the Tapflo PTFE coated pumps are delivered with electropolished stainless steel manifolds. We would like to highlight that there are other options to select from. The pump can be equipped with PTFE coated aluminum manifolds or PTFE coated built-on pulsation dampener. What is more, you can also have the pump with PTFE coated SS housings and manifolds if needed (e.g. TXP220 YTT).
SET T400 PTT + DT400 PT
A plastic, DN50 flanged pump with built-on pulsation dampener assembled on a common frame made of AISI 304L stainless steel.
This SET is a natural extension of the Tapflo TK pump series. The aforementioned pumps are available in size TR20 – T200. In case a larger pump with a built-on dampener is required, this SET provides the solution. The stainless steel frame contains lifting lugs and also serves as reinforcement plates for both the pump, and dampener making the whole set very stable and robust.
This type of design is also available for T400 T.. and Stainless Steel pump series where the TK option is not available.
This article is published by
We began our journey in 1980 in Kungälv, a small town on the Swedish west coast, as a family company with an ambition to one day become a global player on the pump market. Since the foundation, we have taken pride in delivering a wealth of knowledge and passion for pumps to the industry, whilst supplying a wide range of premium products ...