If you are involved in bioprocessing, you may find you are consistently asking yourself how you can gain more efficiency and enhance productivity in your process.
It's the common question asked by many companies that work to meet the daily challenges of this industry. One solution that companies are turning to is the implementation of single-use technology (SUT). It's been gaining popularity over the years and is becoming the norm in many instances.
One solution that many companies are turning to is the implementation of SUT. In this webinar, we will expand on what's possible with SUT and then highlight practical ways it can make positive impacts on your workflow and bottom line.
In this webinar you will learn:
What SUT is and what it means for a typical production environment
How SUT reduces the risk of cross-contamination
Advantages of sourcing SUT from an approved supplier versus permanent process lines and sourcing and assembling your own single-use components
Date:
Thursday, October 7, 2021 in EMEA/APAC
Friday, October 8, 2021 in the US
Time:
EMEA/APAC: 10 am BST (London) | 11 am CST (Paris) | 2.30 pm IST (Mumbai)
US: 10 am PDT (Los Angeles) | 12 pm CDT (Chicago) | 1 pm EDT (New York)
Presentation Time: 35-minute presentation, 10-minute Q&A (45 minutes total)
Presenter
Rob Martindale, Product Manager, EMEA, Masterflex®
Rob is the EMEA product manager for Masterflex, an Antylia Scientific company. Rob's primary focus is introducing the steady stream of new innovative products into the marketplace. He assists our vast and experienced sales team as they provide customers with application solutions incorporating our Masterflex pumps, pump tubing and single-use technology. Rob has 20 years of experience working within manufacturing of medical devices. He began his career as a mechanical design engineer.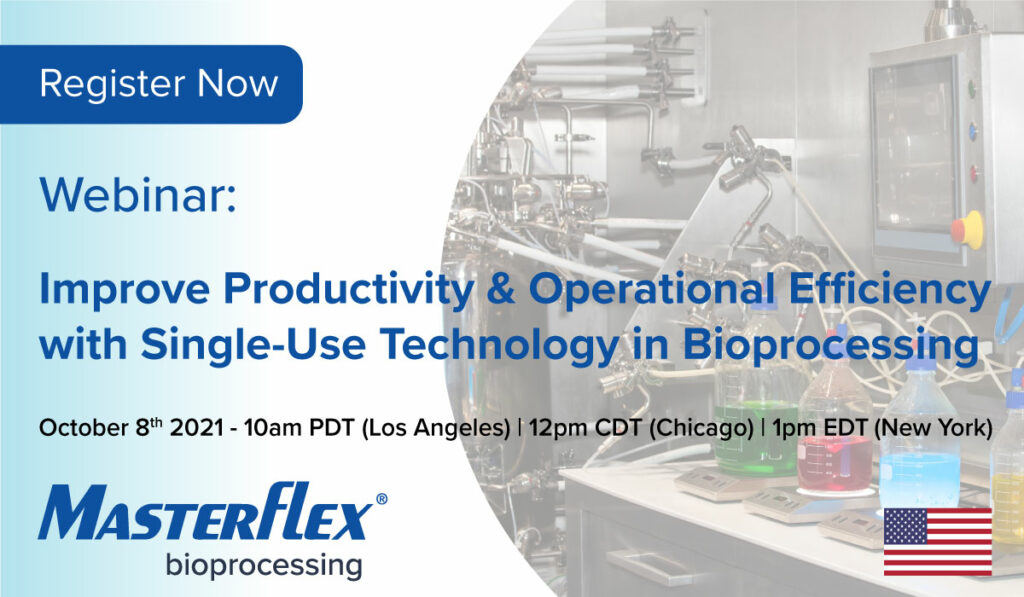 This article is published by
Masterflex® bioprocessing is a leading, global fluidics manufacturer of proprietary products for your complete fluid path—with certifications to help you stay compliant. Along with our wide range of products, from pumps and tubing to flowmeters, and single-use components and assemblies, we are your consultant and partner to help you optimize your ...