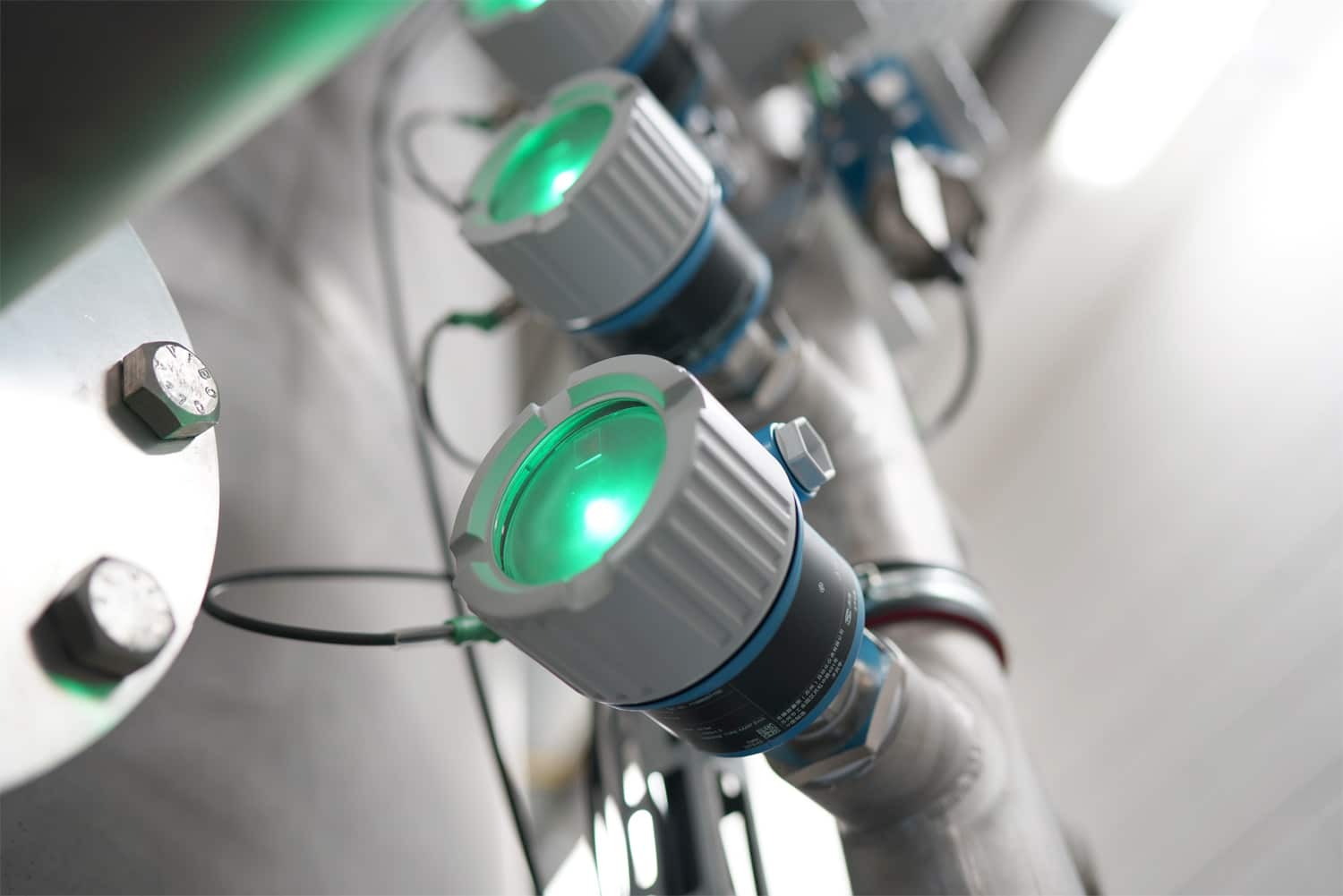 Liquiphant has been installed worldwide six million times. Developed as new measuring principle back in the 80s to satisfy customer needs it is still regarded as one of the most reliable point level switches in industrial plants. The newest generation of the device helps companies prepare for industry 4.0.
At the end of the 70s, Georg H. Endress asked his developers to create an all-metal and thus permanently sealed sensor, which should measure trouble-free. It soon became evident that capacitive and conductive measuring principles were out of the question because they could not be implemented in an all-metal design. This gave birth to a new measuring principle: vibronics, the vibrating fork concept for liquids. Within a short time the technology became a bestseller and the vibrating metal fork continues to be well-known today as an extremely reliable and safe switch. Liquiphant automates processes by taking over tasks for overfill and dry-run protection. Even the most simple measuring principles have to deal with the digital change in industry. It was at the time to equip the million times proven sensor for tomorrow's tasks. 
Digital potential
Everyone working to modernize their company for the digital future must continually optimize both their information technology and the field level. This requires sensors that provide the relevant data for initiating process optimizations and efficiency boosts. In the technology road map to "Process sensors 4.0", NAMUR requires opening up a second, mobile way for communication with the sensor. This way has to provide sensor information for preventive maintenance. NAMUR also requires that product information such as manuals or certificates be available on site in a mobile form at all times.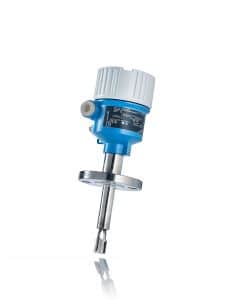 With the newest generation of Liquiphant plant operators communicate with the sensor via Bluetooth Technology ® and the Endress+Hauser SmartBlue app. All product and device data is immediately accessible via the app, information which was quite complicated to obtain in the past. Liquiphant accelerates plant revision significantly, especially for difficult to reach places, where previously scaffolds had to be built for maintenance. It also shows the status of the device via LED or via the diagnostics function of Heartbeat Technology in the SmartBlue app. In addition to the actual device diagnostics verification via Heartbeat Technology enables a continuous documentation. The new SIL wizard guides the user easily through the recurrent proof test. 
In the end, all digital innovations of the new device generation solely serve the purpose of simplifying human work to free up time for users to optimize further processes. 
Applications
Liquiphant is used in storage tanks, containers and pipelines to measure the point level of all kinds of liquids. The all-rounder even works where other measuring principles reach their limits due to conductivity, deposits, turbulences, drifts or air bubbles. Adjustments for various media or the time-consuming set-up of electronics are completely bypassed with Liquiphant.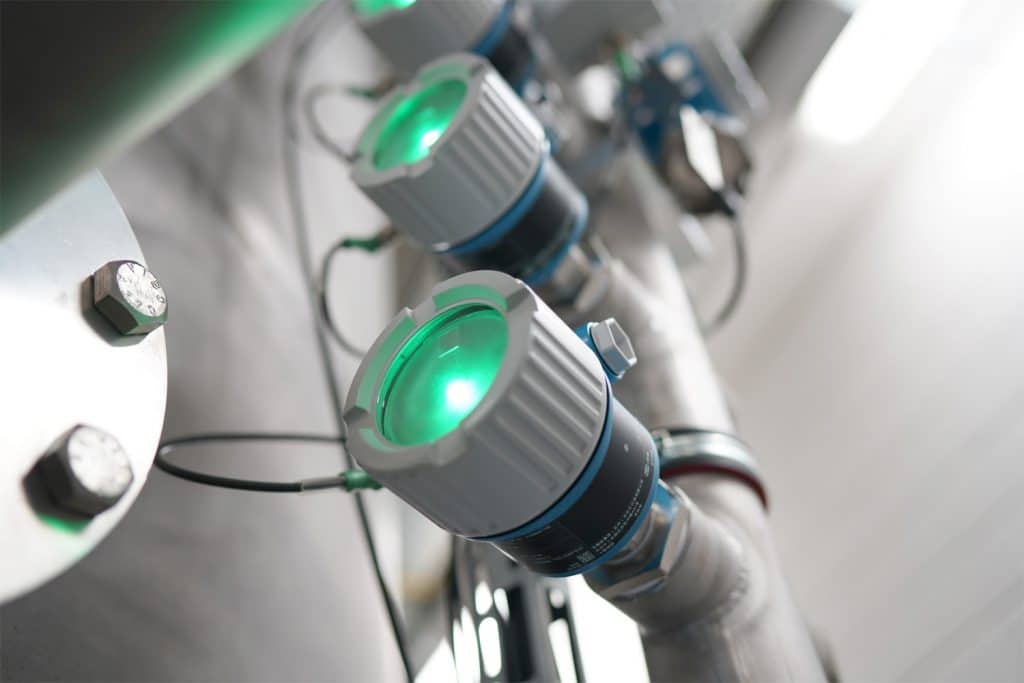 The new Liquiphant FTL51 is especially suitable for applications in chemical and oil and gas industries. It replaces floats and optical sensors with their susceptibilities. In comparison to floats, Liquiphant works in an uncomplicated way, as vibronic measuring devices hardly need any maintenance and have a long life-time. Liquiphant is already developed according to IEC 61508 and the "safety by design" principle and with this designed for SIL2 and SIL3 applications.
What does safety by design mean exactly?
Manufacturers who develop their measuring devices according to the international norm IEC 61508 for functional safety follow the "safety by design"principle. They set up their electronic devices in a way to be used directly in SIL applications. It requires a comprehensive quality management of the manufacturer with a focus on safety aspects, a so-called functional safety management.
Hardware and software are designed in a way to avoid systematic errors. In addition, the hardware needs a control of random errors and a quantitative calculation of failure probabilities. Certainly the devices must fulfill prerequisites for the planned conditions regarding for example temperature and they need a simple and clear user documentation with a product safety handbook. Who buys devices designed according to functional safety saves much time in qualification. The qualification effort is handed over to the manufacturer. The formula is simple: What means more effort for the manufacturer to design a device has the effect of higher savings for the customer for the usage in the field.
What is the difference if the end user qualifies?
The term "proven in use" is still commonly used to describe the process of plant operators to qualify devices in operation which were not developed according to IEC 61508, in operation. This process is structured in IEC 61511 and is called "prior in use" since 2016. The operator has to prove that an identical device has been used in a similar application and to the same extent – for example, in another factory. The effort this entails varies but is rather time consuming. Most of the time it is about half a year. Companies who invest in measuring devices with safety inherent in their design save a great deal of time in the qualification process. The higher effort of the manufacturer pays back in the plant of the users by a significantly streamlined and safer process.
The advantages of the new Liquiphant FTL51 at a glance:
Simple commissioning without adjustment for various media
Universal measuring principle for usage in all kind of liquids
Maximum safety with Heartbeat Technology by permanent diagnostics regarding corrosion or build-up 
Verification at the push of a button from the control room or directly at the device without any process interruptions thanks to Heartbeat Technology
Safety by design: developed according to IEC 61508 for direct usage in SIL2 and SIL3 applications in homogeneous redundancy 
Bluetooth Technology® access via a mobile device to identify, to check the status and to access documentations
Minimum maintenance effort: The recurrent proof test according to SIL and WHG happens without removal of the device, a simple and intuitive wizard guides through the proof test via the SmartBlue app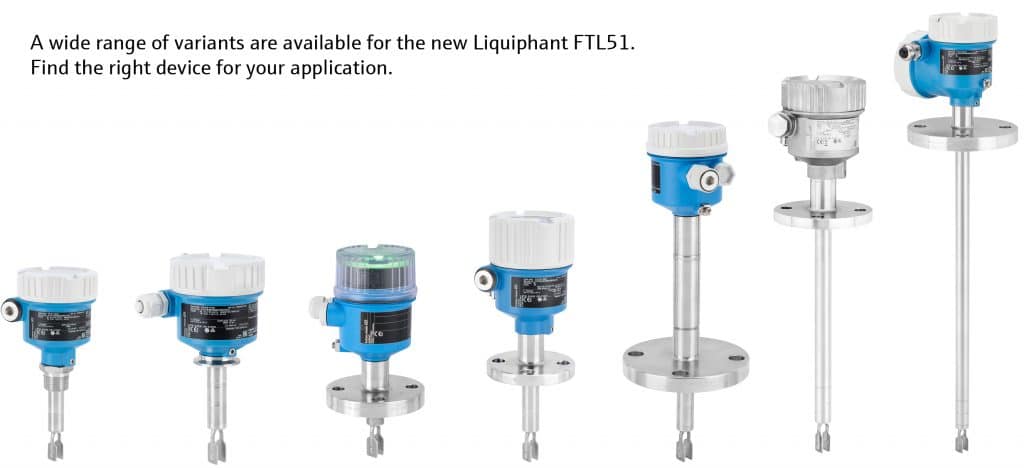 This article is published by
Endress+Hauser is a global leader in measurement and automation technology for process and laboratory applications. The family company, headquartered in Reinach, Switzerland, achieved net sales of approximately 2.9 billion euros in 2021 with a total workforce of more than 15,000. Endress+Hauser devices, solutions and services are at home in many ...