Given the explosive growth in web hosting and cloud computing, data servers are playing an increasingly important role in business and society. The reliability of the servers in the sensitive areas of banks, insurance companies, authorities and large companies is particularly critical.
This requires cooling systems of increasing size to dissipate the heat generated in the server rooms. The classic cooling medium air is increasingly being replaced by water and other natural refrigerants such as CO2 or NH3 . Besides safety aspects and special requirements for handling natural refrigerants, system efficiency and environmental aspects also play an important role. HERMETIC supports system manufacturers and server room operators with hermetically sealed canned motor pumps that perfectly combine safety, efficiency and environmental protection.
Your benefits
Safety: Absolute leak-tightness of the system even the using coolants with high requirements such as ammonia or CO2
Pressure resistance: High operating pressures can be achieved when using CO2
Compact design: Low NPSH values for compact system construction
Typical areas of application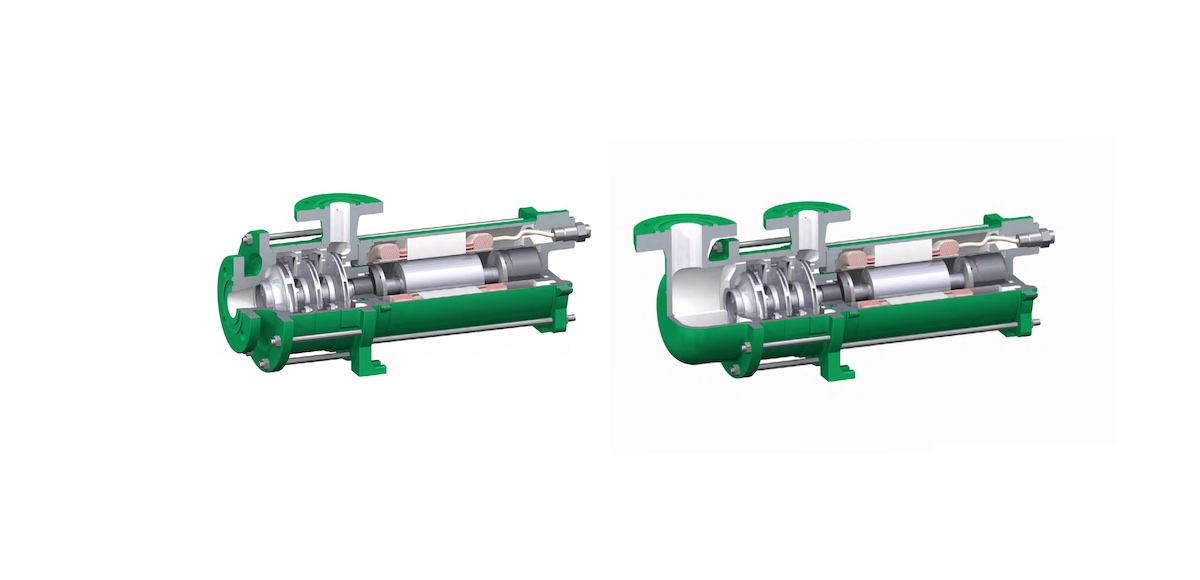 This article is published by
HERMETIC-Pumpen GmbH is a leading developer and manufacturer of hermetically sealed pumps and pumping technologies. The specialist for canned motor pumps has earned a worldwide reputation for its safe and long-lasting pumps, which can be used for the most extreme applications and hazardous conveying media. ...