As production cycles become longer, combined with the need for continuous processing and increased automation, new challenges are presenting themselves.
Challenges such as maintaining the sterility of equipment during extended production cycles with shortened cleaning periods, ensuring regulatory requirements are met with documentation and robust data logging for traceability, accurate repeated metering performance and human operator error are just some of the issues being faced by production facilities.
In light of these challenges, two pumps have been developed which address these concerns, improve automation, batch consistency, pump usability and reduce cleaning time – the DSM & AMP16 Control Intelligent Peristaltic Metering Pumps.
Well proven peristaltic pump technology has been combined with an easy to use screen, microprocessor and central rotating click button, to provide a pump which can repeatedly, accurately meter according to a wide set protocols or feedback from process.
Peristaltic metering pumps are well known for their benefits in hygienic and process critical installations – namely their ability to handle wide viscosity ranges, produce low to medium flows, handle abrasive or shear sensitive liquids without issue, contain a single wearing part and remain compatible against a wide variety of aggressive liquids.
But how are intelligently controlled peristaltic metering pumps helping in Pharmaceutical and Cosmetic Production?
Flexibility in Manufacturing
One thing recent events have shown is how process flexibility can pay dividends in particular during times when production priorities may change at short notice, or how shortages of raw ingredients can mean a change in process needs.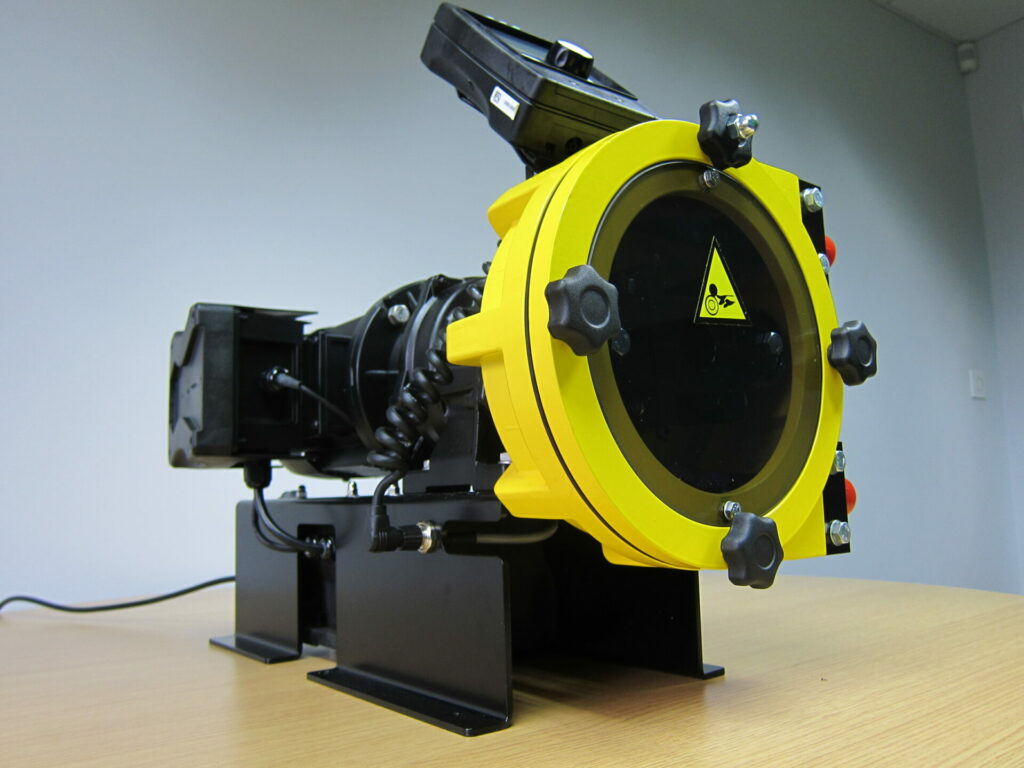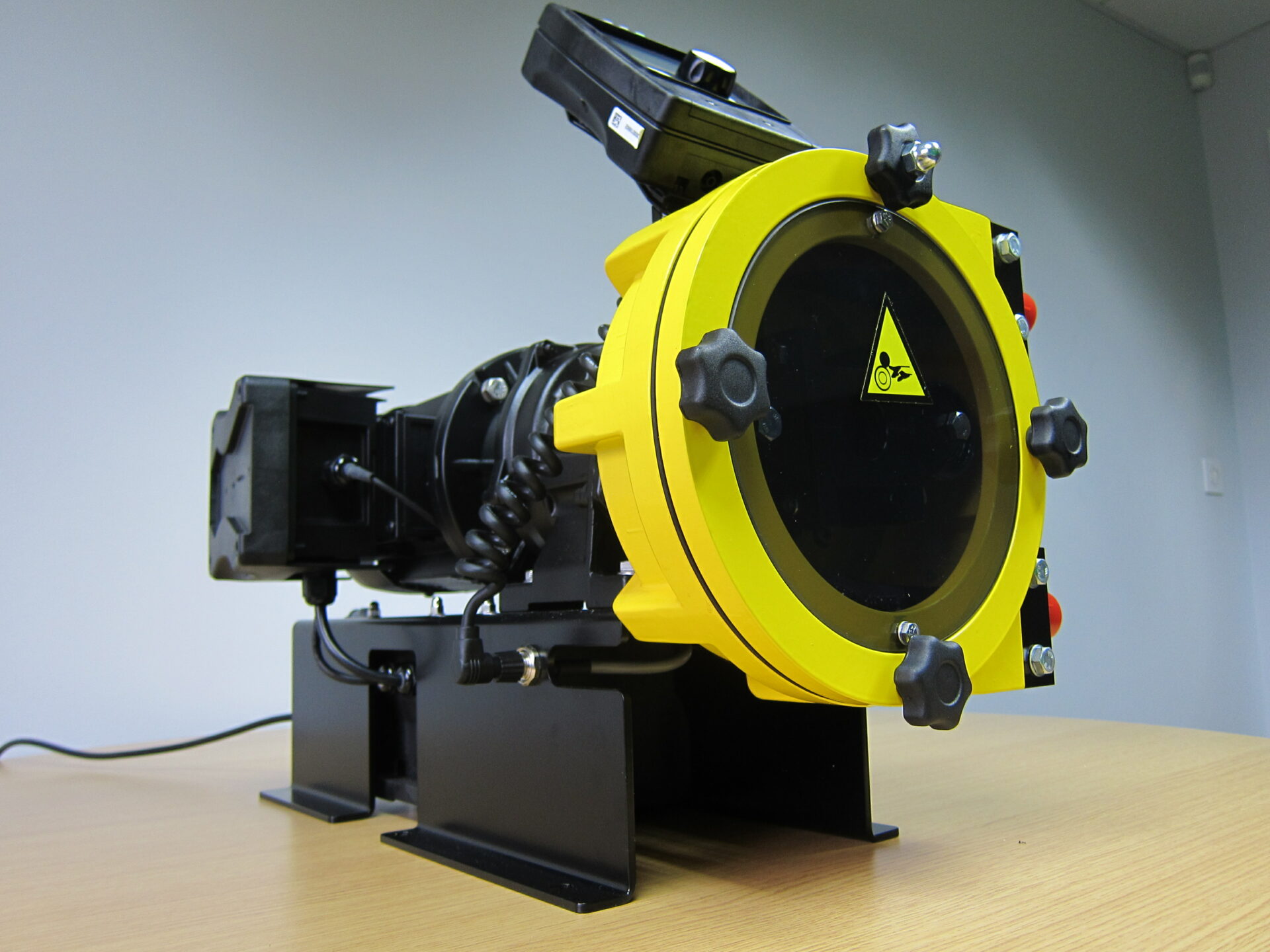 As peristaltic pumps are not sensitive to viscosity, they can handle gaseous, high viscosity, abrasive, shear sensitive and aggressive liquids up to 200,000cst without issue ensuring flexibility in your process.
The unit remains easy to clean not only due to its single wearing part, which can be replaced should full traceability be required but it also means that the pump is free from valves which can prove difficult to clean or can become clogged over time. Valve Free Metering ensures your unit remains accurate at all times with no possibility of air locks.
They also remain easy to clean and scalable across models making them an ideal choice in tablet coating machinery, where during times of changing blends, or after experiencing hose wear, the single wearing part can easily be removed and the pump reloaded without delay.
Tubing Performance
A market leading pump needs a world class delivery system.
When consistent, repeated results can mean the difference between a successful outcome, it is imperative that hosing can be single use, FDA approved, suitable for CIP and biocompatible across a wide range of liquids in continuous manufacturing. Something which can found in both the DSM and AMP16 control.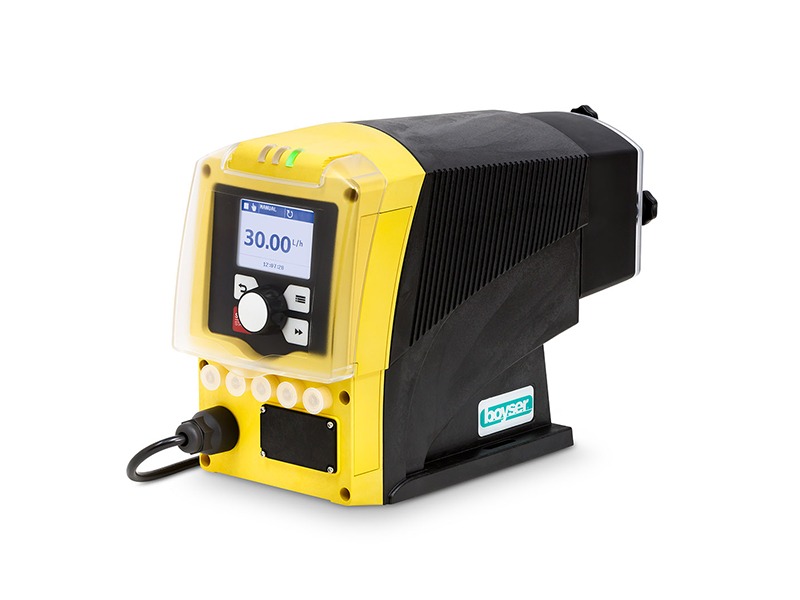 A feature built into the pumps is a predicted end of life hose warning, which will warn in advance of hose failure ensuring the part can be replaced prior to failure, meaning there is no loss of product and process downtime does not become an issue. Should failure ever occur there is also a hose leakage sensor meaning units are stopped, with full containment of liquids ensuring clean rooms or process areas remain free from hazards.
Data Integrity with Intelligent Automated Dosing & Control
Intelligently controlled pumps allow operation via all the main forms of dosing control from contact, batch, volume or timed metering to proportioning, manual, analogue, or BUS control with the ability to lock controls and prevent operator error.
As the pump can be controlled remotely by your systems or via feedback from process, not only can you guarantee results but rest assured that full traceability remains for conformance ensuring automated systems remain closed from human intervention.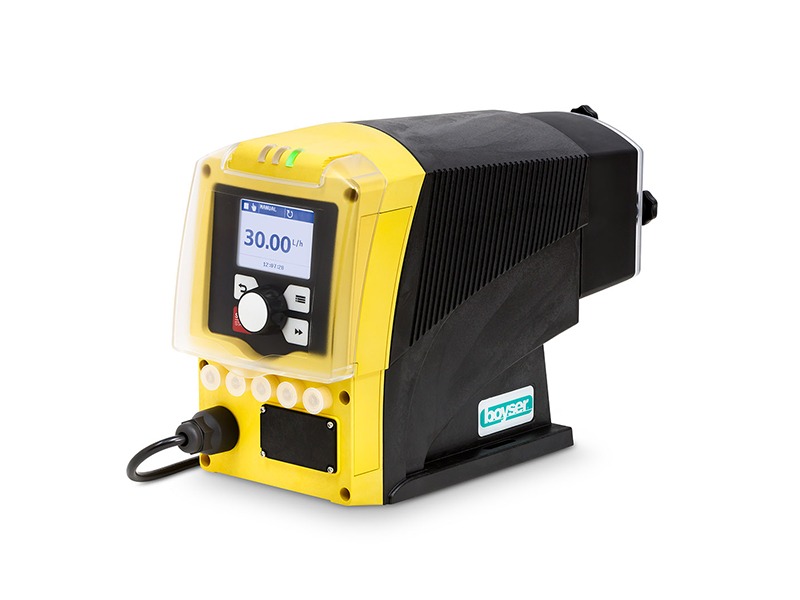 If you are looking to scale production, increase output, or extend production operating hours and want to review your existing pumping equipment to ensure its up to task, contact North Ridge Pumps on 01773 302 660 or visit www.northridgepumps.com to see how we can help.