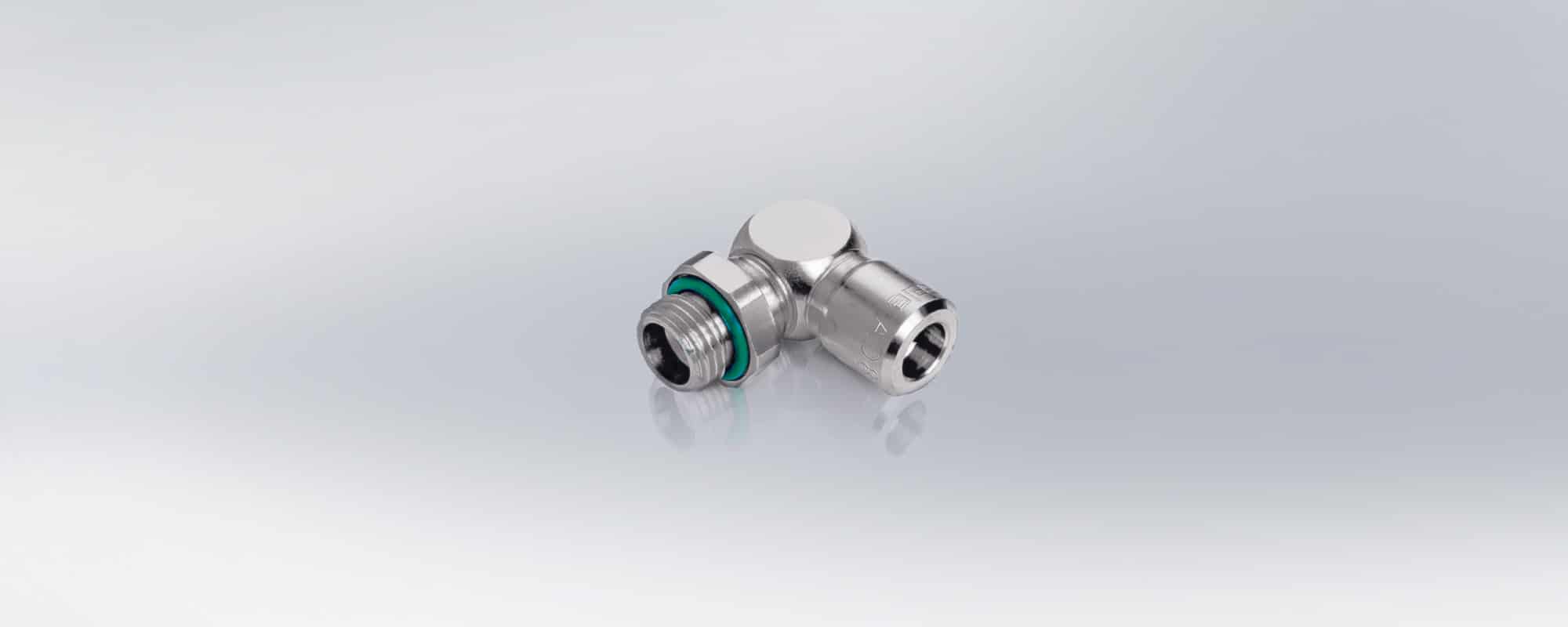 High-tech systems from Eisenmann use minimum dead zone connectors from Eisele to guarantee first-class quality
The German company Eisenmann is one of the world's leading suppliers of systems for painting processes. They are equipped with stainless steel connectors of the INOXLINE series 1600 from Eisele Pneumatics GmbH & Co. KG. The minimum dead zone connectors contribute to maximum system efficiency – for example by simplifying the cleaning process.
In the race for international contracts for painting applications, such as those from renowned corporations in the automotive industry, a Swabian family owned company is among the top competitors and not uncommonly wins the contract. The reason therefore is that the German company Eisenmann from Böblingen is famous for the development of innovative solutions based on individual requirements – not only in the area of painting. The company is one of the world's leading suppliers of systems for surface finishing, environmental technology, material flow automation and high-temperature processing technology. For more than 65 years Eisenmann has been providing customer consultation, building energy-efficient and resource-friendly systems, and developing new technologies and production methods, therefore securing a position at the top of the sectors served by the company.
Perfect painting results require suitable components
The painting systems developed by Eisenmann, which are used for example in the automotive industry, are subject to the highest quality standards. Maximum reliability is required not only in the processes, but also in the cleaning of the systems. In such applications, conventional connection systems with edges and dead zones in tubes and pipes are susceptible to the accumulation of paints and lacquers – which can have drastic consequences: Even minimal mixing with the previous colour causes color distortions or irregular surfaces in the subsequent painting process. "This can be prevented with components that allow a completely residue-free cleaning", explains Jürgen Röckle, Vice President, Application Technology at Eisenmann.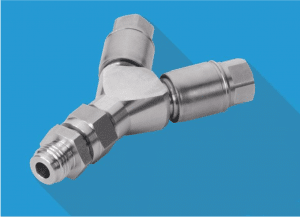 In search of ideal connection components that are designed to meet the requirements of painting processes, Eisenmann discovered Eisele Pneumatics GmbH & Co. KG. For decades now, the Waiblingen-based company in Germany has specialised in high-quality all metal push-in fittings for diverse applications. For its painting systems Eisenmann decided to use the stainless steel fittings of the INOXLINE series 1600. "We chose Eisele as a supplier because the minimum dead zone screw-in fittings of the INOXLINE series optimally fulfil our requirements", says the expert from Eisenmann.
Minimum dead zone connectors with Eisele's INOXLINE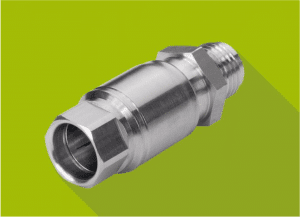 The minimum dead zone connectors, originally developed by Eisele as an exclusive custom solution, have long been available as state-of-the-art premium quality connections for the entire painting industry. They are manufactured from chlorine resistant stainless steel 1.4301/07. With the INOXLINE series 1600 Eisele offers a patented minimum dead zone seal that is designed for fast installation and an absolutely reliable seal. That is why the fittings are connected with tubes made of PA, PTFE or FEP. For assembly, simply insert the tube into the fitting and tighten it with only one turn of the tool. Fast connection and disconnection make the screw-in-fittings a versatile alternative to conventional pipe systems. In addition, the connections are insensitive to vibrations, due to their excellent holding force.
For Eisenmann painting systems the connection components are connected to a plastic block by means of a threaded sleeve to allow optimal compression of the seal. They are used in a pressure range above 10 bar and must withstand compressed air pressure up to 20 bar. Eisele components are perfect for this application: They are suitable for an working pressure range from 0 to 25 bar and temperatures between 0 and 80 °C.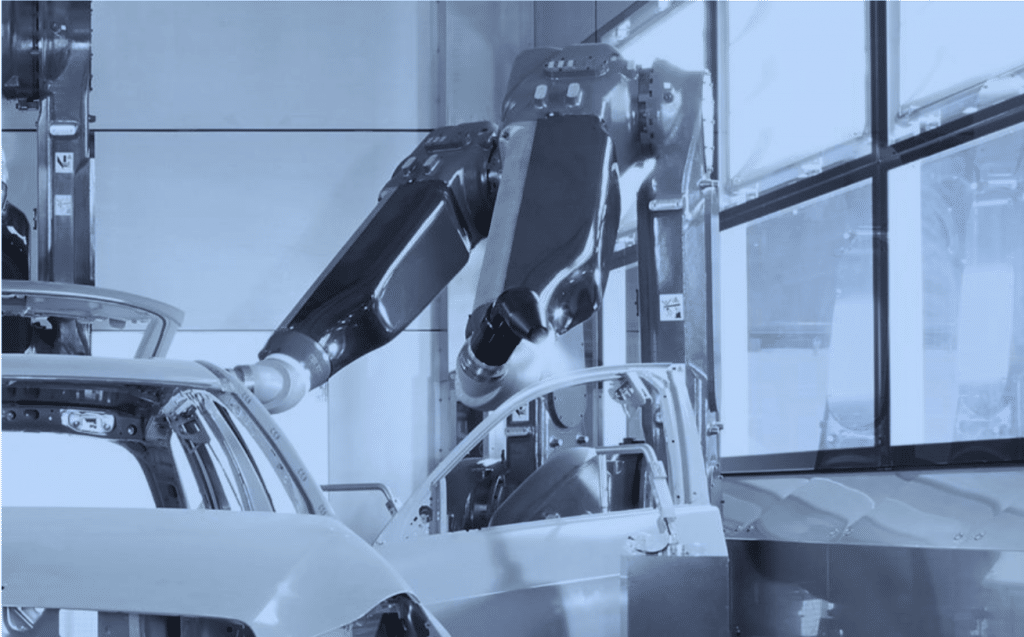 Optimal cleaning for perfect colours and minimum downtimes
The design, which eliminates dead zones to a minimum, also makes it unnecessary to disassemble connections for cleaning. The design of the INOXLINE 1600 screw-in fittings allows a safe and reliable internal cleaning of the tubes and pipes before changing media. Elimination of disassembly results is noticeable by considerable time savings – especially when the colour has to be changed frequently during the painting process. "Of course that means the connection components must be absolutely resistant to cleaners and solvents, such as those offered by Eisele", says Jürgen Röckle. The high-quality components are manufactured from very robust material for a long life. Due to their easy-to-clean and robust design, the connectors of the INOXLINE 1600 minimise system downtimes, which is a substantial advantage in the long term.
As a result of positive experiences at Eisenmann, the connection solutions of the INOXLINE series 1600 are an integral component in the company's painting systems. "We are also planning to continue using Eisele components in future projects", Jürgen Röckle concludes.
This article is published by
EISELE GmbH is a multinational family owned company with headquarters in Waiblingen, Germany. With 100 employees, Eisele develops, produces and distributes premium quality solid metal connectors and has become established over the past decades as a leading supplier of innovative connection solutions.