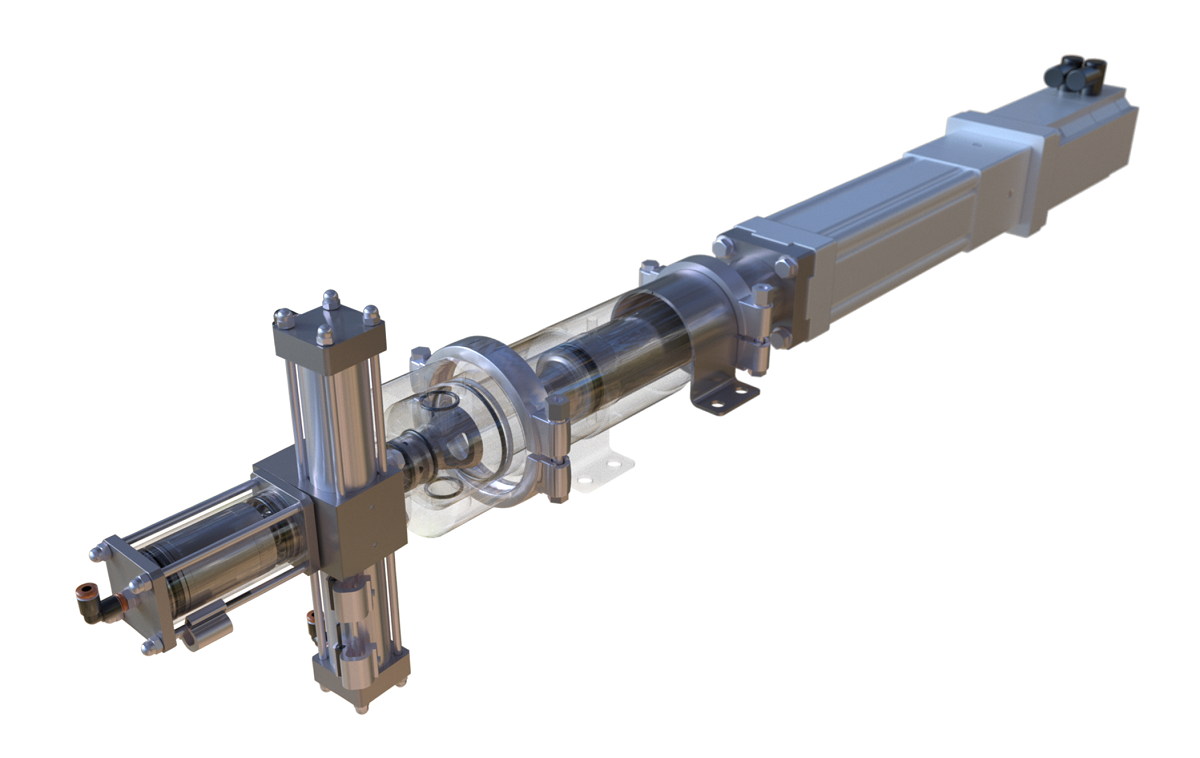 The pharmaceutical industry is a demanding field in terms of accuracy, flexibility, and hygiene. That's why PCM invented the PCM Dosys™ and the PCM Dosymix™ technology to meet the market's requirements.
Both technologies have recently been certified aseptic to match the more and more restricting demands of the pharmaceutical industries.
PCM uses PCM Dosys™ pump technology in all its dosing systems as it is suitable for a large variety of fluids handling. PCM Dosys™ pump automatically synchronizes dosing volumes with the filling station for optimal performance. It also meters the ingredients with precision, thanks to servo-driven piston and a patented flow-control valve.
PCM Dosys™ pumps are designed to handle liquids, semi-solids, and viscous products without degrading their texture. Because there is no rotating movement, solids remain suspended in the liquid medium; no emulsions or aeration are created.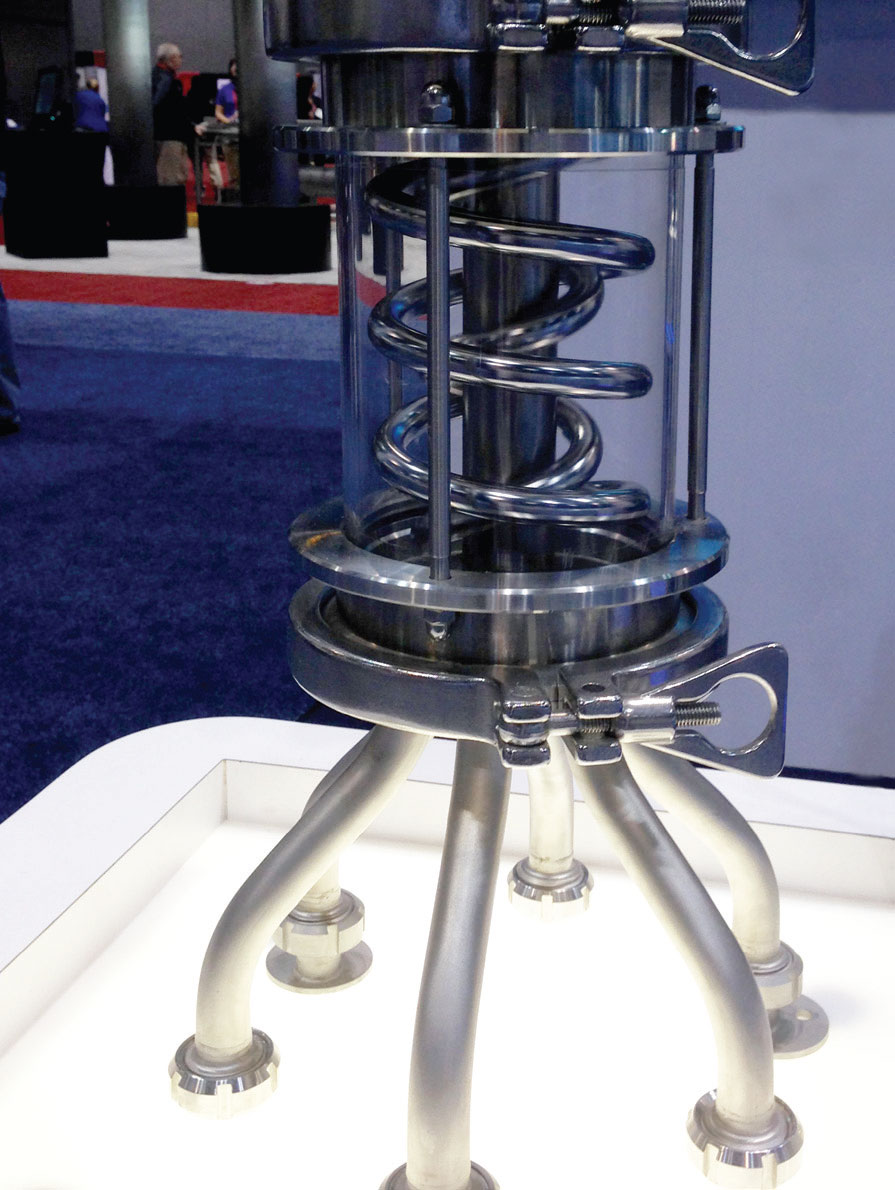 The PCM Dosys™ pump covers a wide range of capacity and could allow also micro-dosing. The smaller one can achieve very little doses of 0.05 cc per stroke, with an accuracy of 0.5 %, up to 80 cycles/min.
The other technology concerning PCM solutions in the pharmaceutical market, is the PCM Dosymix™. 
It is designed for handling fragile and sensitive ingredients containing solids or fibers. It is also ideal for mixing products with different viscosities or different proportions, using either pulsed or continuous flow.
The PCM Dosymix™ preserves the most important asset in the production line: the ingredients. Thanks to the body design, with twin helixes in opposite directions welded to an impeller, an upward and downward flow is created for gentle mixing of ingredients and accurate distribution of mixed product.
Both PCM Dosys™ and PCM Dosymix™ technologies are at the state of the art in term of hygiene and allow:
3A certification (American standards)
Cleaning in place
Sterilization in place
Aseptic conditions
An example of process implementation of those two technologies is the dosing inside of the PCM Dosymix™ of two different fluids with two PCM Dosys™ pumps. Then after the mixing phase, another PCM Dosys™ pump can allow the customer to fill with high precision different kind of containers.
This article is published by
PCM was founded in 1932 by René Moineau, the inventor of the Progressing Cavity Pump (PCP). PCM Group is today a world leading supplier of solutions and fluid handling equipment for the Oil & Gas, Food and Industry. Our specialty is developing pumping solutions for the transfer and dosing of abrasive, fragile, viscous, corrosive, hot and heavy products. Present ...