Hydra-Cell pumps are internationally recognised for their 'no pulse; no problem' accuracy and reliability for metering and dosing applications. The virtually pulse-less, linear flow; lowers acquisition costs, due to their compact size and pulsation dampeners are unnecessary. Maintenance cost due to reducing pipe strain and leaking connections are also eliminated in most cases. Reduction in noise levels can also be a big advantage.
As with all Hydra-Cell pumps, there are no seals, cups or packing, a design which eliminates leaks, hazards and the expense associated with seals and packing maintenance, lowering the total lifetime cost of ownership.
Hydra-Cell metering solutions unique spring-loaded disc check valves reliably handle abrasives, liquids with suspended solids and viscous liquids. Solving a lot of problems with chemicals that contain suspended solids or that can form crystals.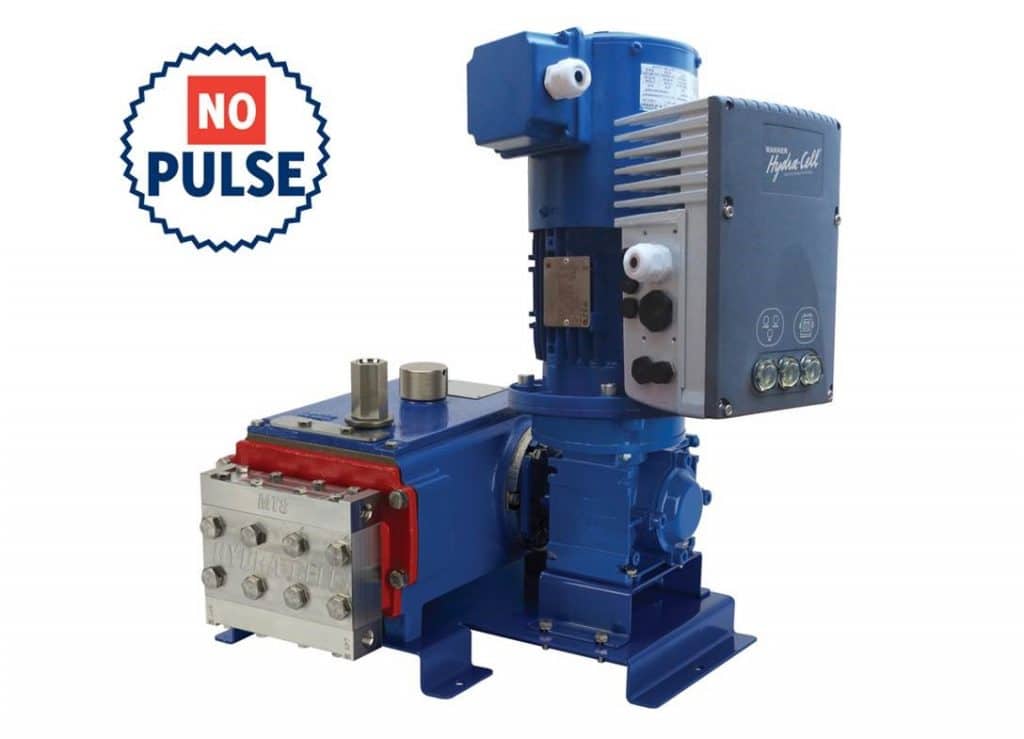 As well as exceeding API 675 performance criteria, Hydra-Cell's metering and dosing pumps are also available to meet ATEX classifications for use in oil & gas applications and chemical & petrochemical processing.