The North German company ACTEGA DS develops and produces soft elastic plastics in granulate form and sealing compounds for food closures and packaging, TPE materials for medical technology in the pharmaceutical sector and for consumer goods. ACTEGA DS successfully uses MX progressing cavity pumps in its production processes to pump these challenging media.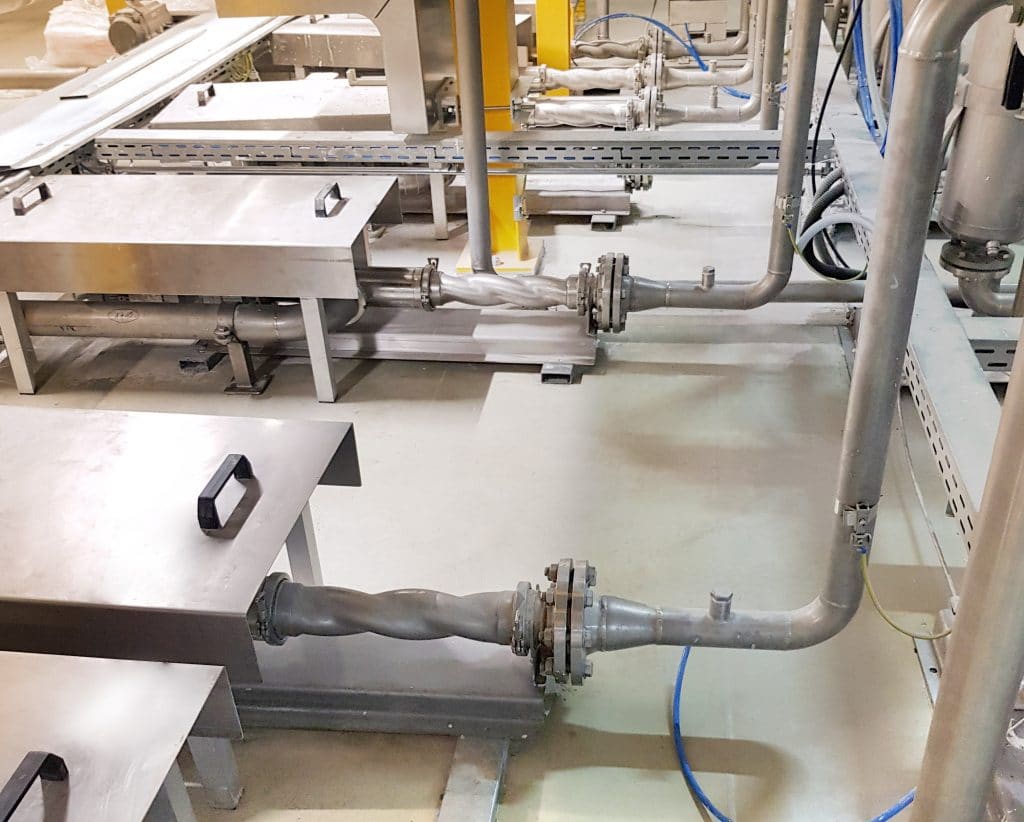 "Currently ACTEGA uses 12 MX pumps to pump its "NOVISEAL PF 5151 White" paste, among other things. This paste is processed to produce closures and seals, such as are used on almost all drinks manufacturers' bottle closures," explains Norbert Bonna, Field Sales Representative for the North Region with Pumpenfabrik Wangen GmbH. These high-viscosity and abrasive pastes need to be processed under exacting hygienic conditions and often present major problems for pumps. The service times need to be long to guarantee the unimpeded capacity of the production plant, maintenance work on the pumps needs to be done trouble-free and quickly in situ, as there is then no need for the progressing cavity pumps to be transferred from clean production into the "unclean" workshop.
Technical Manager, Jörg Harms (Dipl.-Ing.), of ACTEGA DS is very satisfied with the use of the WANGEN MX. "Maximum service life, and the simple maintenance and ease with which the rotor, stator, joint and shaft seal can be disassembled, are all perfect. We are currently expanding our production and intend to order additional pumps from WANGEN as we feel well advised and well looked after by them," concludes Jörg Harms.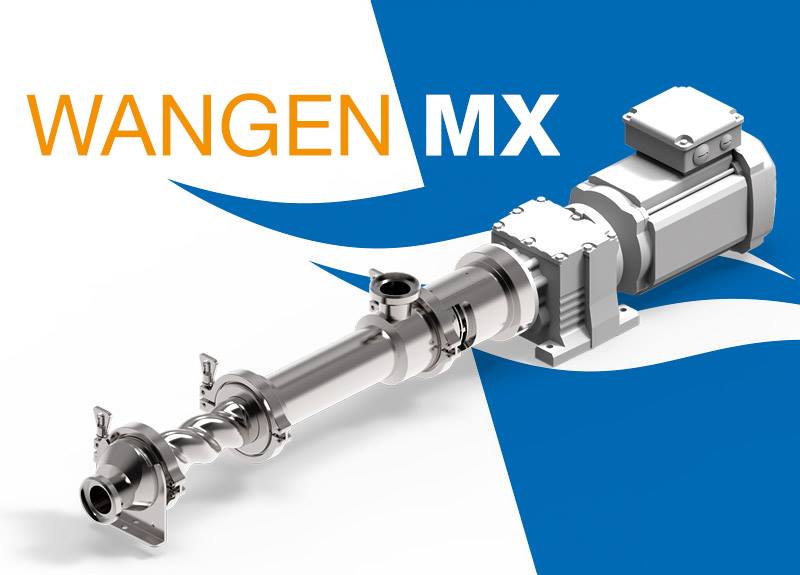 The hygienic progressing cavity pump WANGEN MX:
ease of service, impressive function and reliability. The MX is used for challenging hygienic pumping and metering processes in the food, cosmetics and pharmaceutical industries. The pump meets the exacting requirements in these sectors, as state-of-the-art design features provide for excellent ease of cleaning and maintenance, while the modular system enables the pump to be ideally adapted to customer-specific applications. Thanks to their EvenWall® technology, the pumps have a minimal elastomer layer thickness, enabling them to cope with very high levels of pressure.