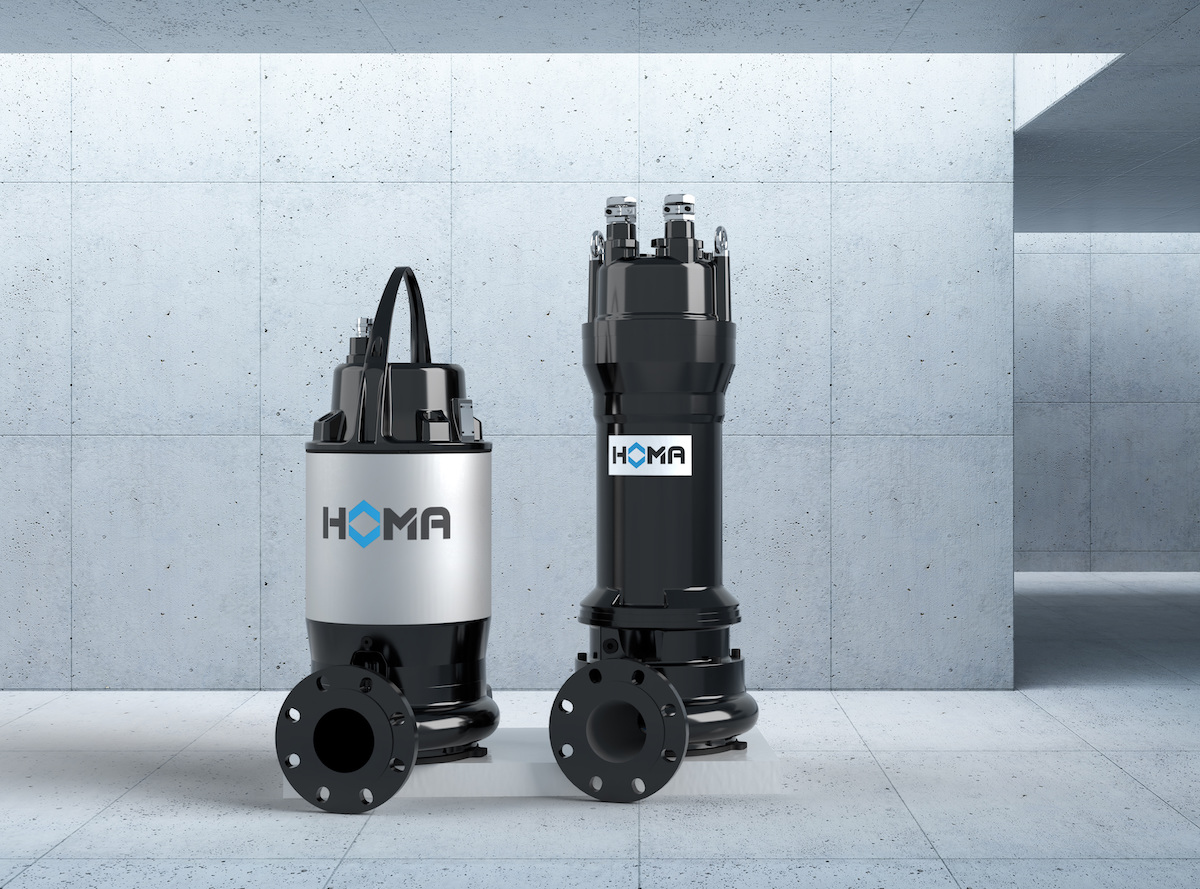 Problematic solids such as sanitary towels, plastic bags, textiles and wood are being found more and more often in wastewater. Pumping and sewage treatment plants are therefore increasingly reaching their limits; units get clogged up and break down.
In times when low lifecycle costs are playing an ever more important role, HOMA Pumpenfabrik offers an energy efficient and reliable solution for areas where a high delivery head is required, but at the same time, a diverse range of solids is expected: the Alligator chopper pump series. The newly developed OC impeller of the Alligator series enables effective operation through a powerful cutter system. Thanks to the use of highly durable chilled chrome cast iron, the main components that are subject to the most stress perform reliably even with abrasive substances such as sand. HOMA will be presenting the new Alligator chopper pumps for the first time at IFAT 2022 in Munich.
"The lowest possible lifecycle costs are becoming increasingly important in water and wastewater applications," explains Konstantin Pörsch, Project Manager in the Design & Development department at HOMA Pumpenfabrik GmbH. "There is a growing demand for energy saving and reliable pumps that reach high delivery heads with great efficiency." With its new Alligator chopper pump series, which will also be available as an explosion-proof version, HOMA has developed a particularly efficient response to this demand.
Cutter system shreds all solids with high efficiency
"Our goal was to achieve high delivery pressures in the medium flow rate range," reports Konstantin Pörsch. Without forfeiting pump rate, the improved efficiency meant that a smaller, cheaper and more energy saving motor than in other pumps in the same operating range was sufficient. To achieve this, HOMA developed a new cutter system that effectively shreds and removes large quantities of diverse solids such as tear-resistant hygiene wipes, plastic bags and wood, which also get into the wastewater via surface water. The specially designed impeller has integrated cutters and a sharp-edged radius of 10 mm to the wear plate, which is also equipped with its own cutter. This design allows the two central components to work together to catch solids, break them down and ultimately remove them from the suction area via integrated grooves in the wear plate.
To enable greater efficiency without compromising on cutting performance, the blades of the impeller also curve strongly backwards. As a result, in the 50 Hz version, a flow rate of up to 130 m³/h and a delivery head of up to 57 m can be achieved with power consumption of 5 to 12 kW. In the 60 Hz version, with power consumption of 8 to 20 kW, a flow rate of up to 140 m³/h and a delivery head of up to 82 m are possible. The suction cover mounted on the pump housing can also be used to adjust the cutting gap between the impeller and the wear plate with the aid of six set screws. "The strength of our new Alligator series, which is available for wet well installation as well as dry installation, is its great efficiency and effective cutter system, coupled with a long service life," adds Konstantin Pörsch.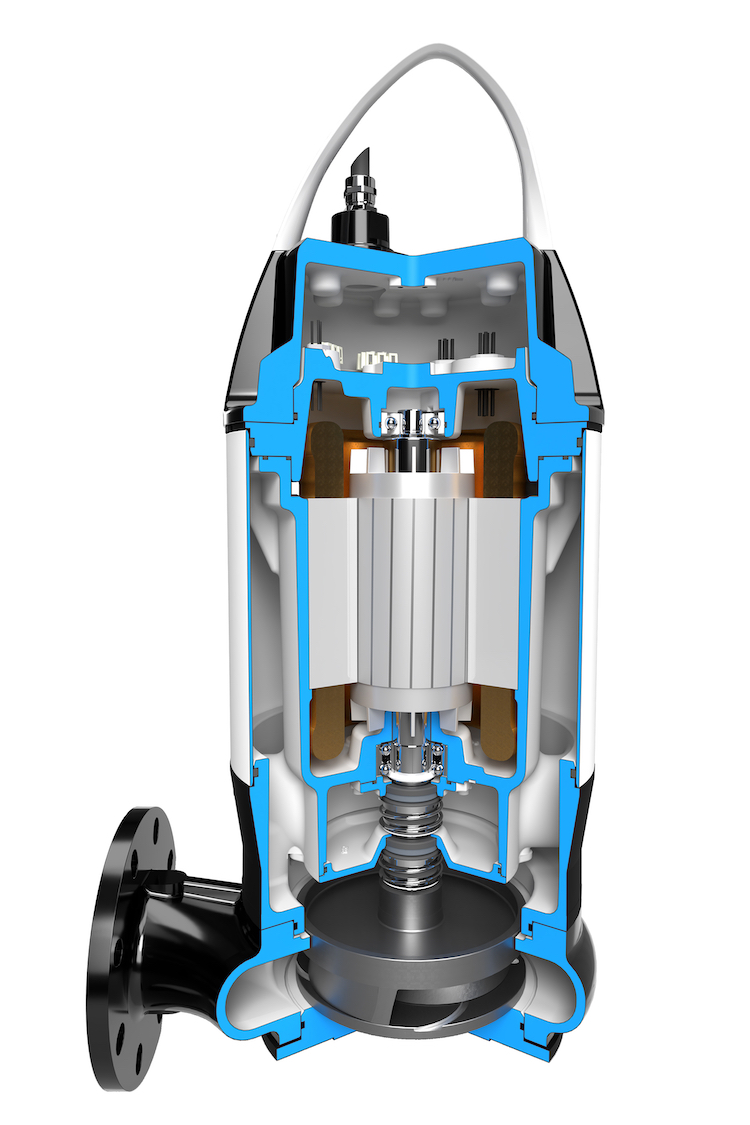 Low lifecycle costs thanks to wear-resistant design
In order to achieve not only the best possible efficiency values in the operating range required for these kinds of wastewater applications, but also to reduce lifecycle costs overall, HOMA attaches great importance to low-maintenance operation in addition to efficiency. The impeller and wear plate, which are the components subject to the most stress, are made of extremely durable chilled chrome cast iron, which withstands even abrasive substances such as sand in the pumped medium. In addition, the hydraulics were optimally designed for the operating range using computational fluid dynamics (CFD) to increase efficiency and to eliminate any possibility of solids building up, which can negatively impact performance and lead to costly pump failures. "With the newly developed cutter system, the Alligator pumps can effectively break down all solids in the waste water and transport them away, saving both energy and maintenance costs thanks to their high efficiency and wear-resistant materials," Konstantin Pörsch sums up. "This makes them particularly suitable for waste water applications that require high delivery pressure, but at the same time have to deal with many different kinds of solids."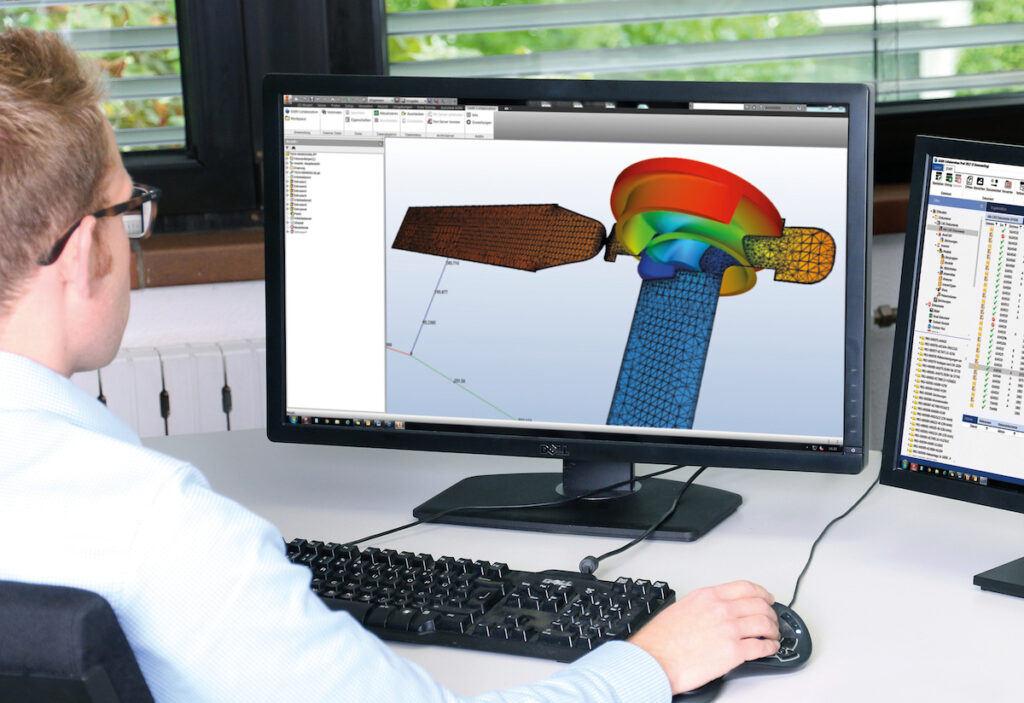 HOMA will be presenting the new Alligator chopper pump series for the first time at IFAT 2022 in Munich. This and other innovations, such as the maintenance slide with sliding motor mount, will be explained and demonstrated by the HOMA sales team in Hall B1 at Stand 429/528.
This article is published by
For two generations, the culture of HOMA as a family company has been grounded in clear goals and structures. The success story of HOMA Pumpenfabrik GmbH commenced over 70 years ago: in 1946, Hans Hoffmann sen. initially set up a craft workshop for repairing electric motors employing a manageable number of workers. Based on his knowledge of electric ...