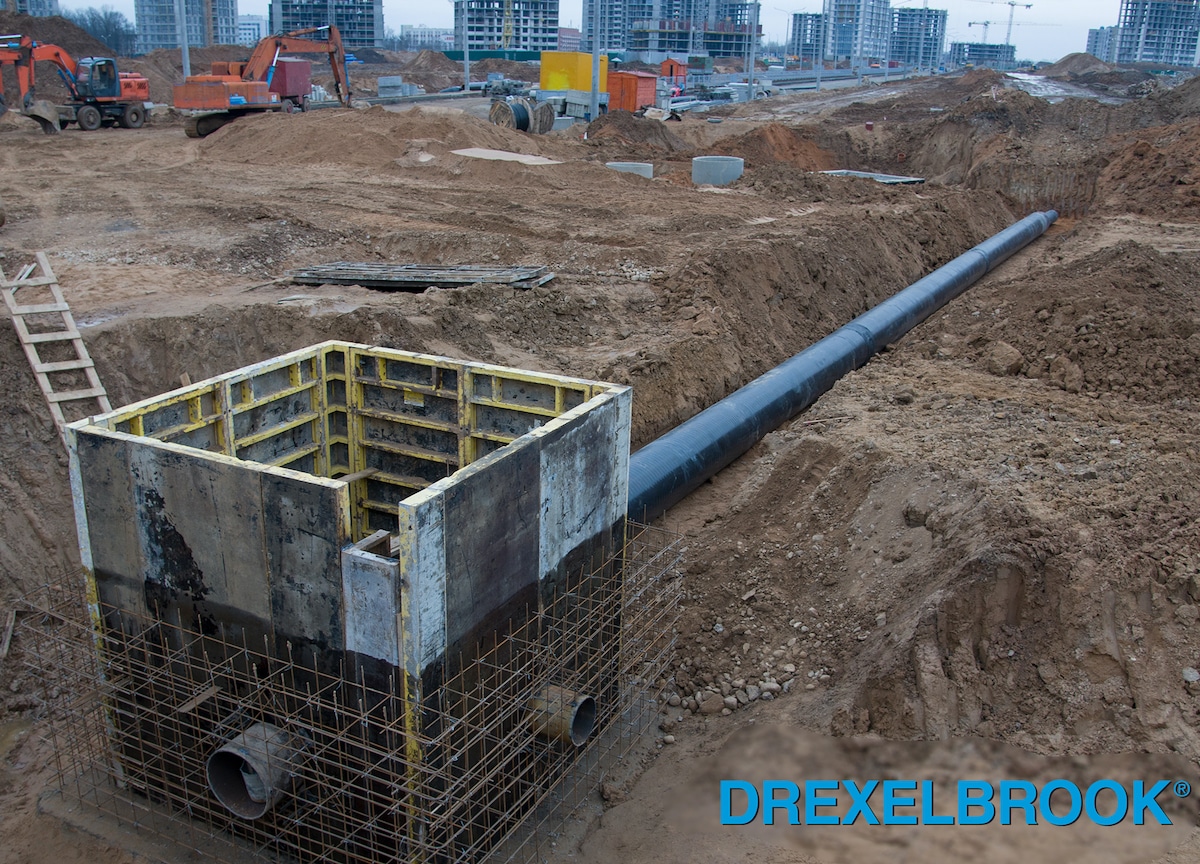 The increase in severe and prolonged rainfalls has prompted the need to update current overflow applications, and to develop new solutions to help protect the environment from sewage overflow.
The possibility of contact with sewage sludge makes hydrostatic level measurement instruments impractical, whereas ultrasonic or radar instruments can accurately measure level while staying clear of the contaminated water.
Measuring a system's capacity and estimating the potential level of sewage spilled in the event of an overflow, are necessary when evaluating the need for expansion. Logging the number of overflow events, plus the length and volume of those events, are also important considerations. The collected data can then be used, not only to calculate the volume of unprocessed wastewater that may be released into the environment, but to determine the expansion necessary to contain that excess wastewater.
Pump stations, overflow constructions, and retention basins are all important in keeping sewage water away from streets and wildlands. When measuring the level of sewage water in a well or an overflow construction, hydrostatic instruments are exposed to sludge, leaves, and other contaminants, resulting in incorrect level measurement, and leading to malfunctioning pumps, wasted power, and lost hours spent cleaning or replacing damaged equipment.
Radar and Ultrasonic Works Better than Hydrostatic
Non-contact level measurement instrumentation such as ultrasonic level transmitters and open-air radar should be used instead.
For liquid measurement, ultrasonic sensors and level transmitters are recognized alternatives to hydrostatic pressure measurement; and ultrasonic level measurement is widely used all over the world. Drexelbrook, one of the leading manufacturers on the market, reports having installed more than 25,000 ultrasonic sensors and level transmitters (such as the company's USonic-R) over the past decade.
The USonic-R is a level transmitter that picks up data from two separate ultrasonic sensors placed at different locations. Data is logged, flow is calculated from weirs or flumes, and signals can be sent to emergency pumps. The level transmitter can also be used simply to deliver data: showing the state of sewage wells, basins, drilling mud, and fluid in tanks.
The two individual ultrasonic sensors enable the USonic-R to calculate the sum or differential of pumped volume by measuring on each side of two basin walls.
Open air radar level transmitters like Drexelbrook's FMCW (Frequency-Modulated Continuous-Wave) DR Series have previously been regarded as too pricy for these types of installations. But for the past few years, prices have been lowered as the technology has become more commonplace. FMCW technology provides very high accuracy, and in many cases, the FMCW's radar level measurement will perform very well even with the presence of heavy foam.
Both the DR Series and the USonic-R can be ordered with various safety certificates for hazardous applications, such as for FM and ATEX approvals. It is important to know your local safety legislation and recommendations, and then contact a product consultant to get the ideal solution. Both the Ultrasonic level measurement and the FMCW radar level measurement instruments have intelligent features, allowing them to ignore obstacles like ladders and grates that could send back a false echo.
Collecting and Using Data
Data is delivered as a 4-20mA, HART, or Modbus signal, depending on the individual level measurement instrument. This allows easy integration of the level transmitter into the most common SCADA systems. Both the DR-Series and the USonic-R work seamlessly with RTUs, simple pump controls, or PLCs. This can be important in remote installations when intelligent and autonomous operation is required to activate level measurement, flow calculation, and pumps only when necessary.  
Drexelbrook is an acknowledged leader in level measurement with more than 50 years of industry experience. It offers a full range of process-level measurement solutions, including RF Admittance/Capacitance, TDR/Guided Wave Radar, Open Air Radar, Ultrasonic, Magnetostrictive, Hydrostatic, Vibration, Conductive and Float devices.
Drexelbrook level measurement instruments are used in a wide range of industries, including water/wastewater, petroleum, chemical, petrochemical, food/beverage, power, pharmaceutical, pulp/paper, mining, aggregates, feed/grain among others.
This article is published by
AMETEK Drexelbrook is known throughout the world as a leader in level measurement technology. We've earned our reputation for excellence from over five decades of experience in providing level solutions to virtually every industry including chemical, petrochemical, refining, power, water and wastewater, food, pharmaceutical, pulp and paper, mining, ...