Wireless sensor systems are advancing to levels that make additional industrial uses more applicable. Advances in bandwidth, security, power consumption, processing power, data storage, and environmental housings are some of the many reasons that plant operators are exploring where wireless can contribute to or even replace previous applications where wired connections were simply not feasible.
While many applications will always require a wired sensor solution, wireless sensors can enable new abilities to allow regular data inputs from assets that may previously only have been addressed after a problem had occurred.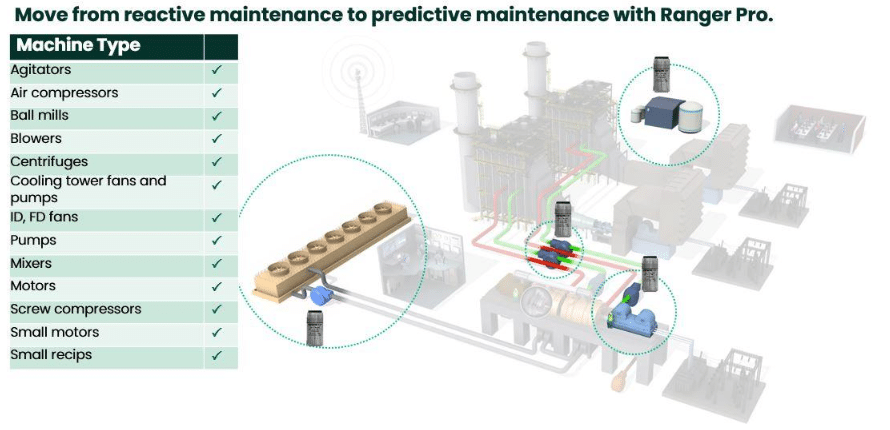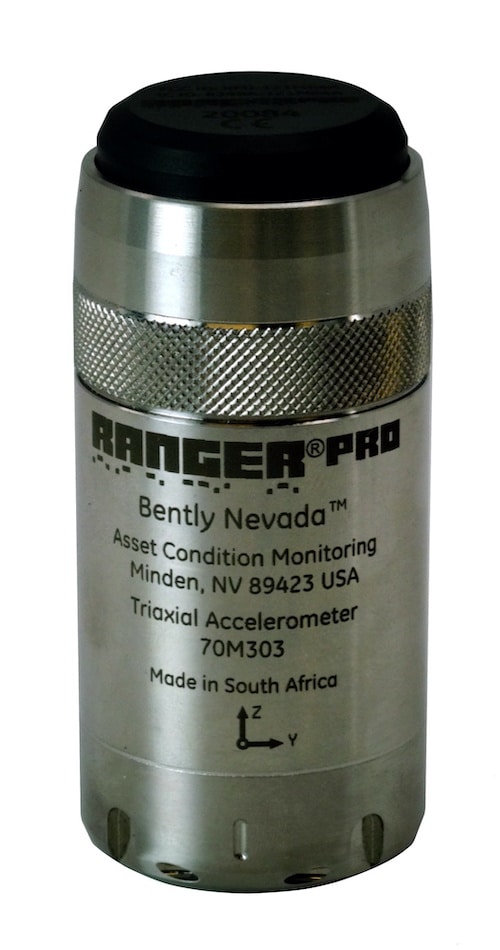 Bently Nevada offers a robust wireless solution for your condition monitoring needs in the form of the Ranger Pro. Ranger Pro can be adapted for use in multiple machinery applications. Ranger Pro allows you to monitor velocity, acceleration, and temperature plus time-based waveforms, spectra, and PeakDemod spectrum. It's built for plant reliability managers and operators in power generation, oil and gas, and related industrial markets.
You can configure Ranger Pro Wireless Condition Monitoring to work in a variety of environments and applications:
Uniaxial and tri-axial capable velocity and acceleration detection.
Environment temperature reporting.
Class 1 Div 1 (EX ia) hazardous certified
Mounting hardware options to fit most applications
Standard replaceable lithium-thionyl chloride battery.
IP67 dust and water-resistant.
ISA100 or WirelessHART protocol.

Wireless May Work for You
If you are looking to break free from the costs associated with wired connections and their maintenance, or the manpower costs in having to collect data in-person, or you have hazardous or hard to reach applications that you want condition monitoring data on, a Ranger Pro wireless sensor from Bently Nevada can give you secure, real-time, accurate machinery health data while saving you resources.
If you would like to learn more about Ranger Pro, feel free to contact us to see what the Ranger Pro Wireless Sensor System from Bently Nevada can do for you.
This article is an excerpt of a larger piece on Bently Nevada's Ranger Pro Blog: Cutting the Cord (and the Cost) With Wireless Sensors.