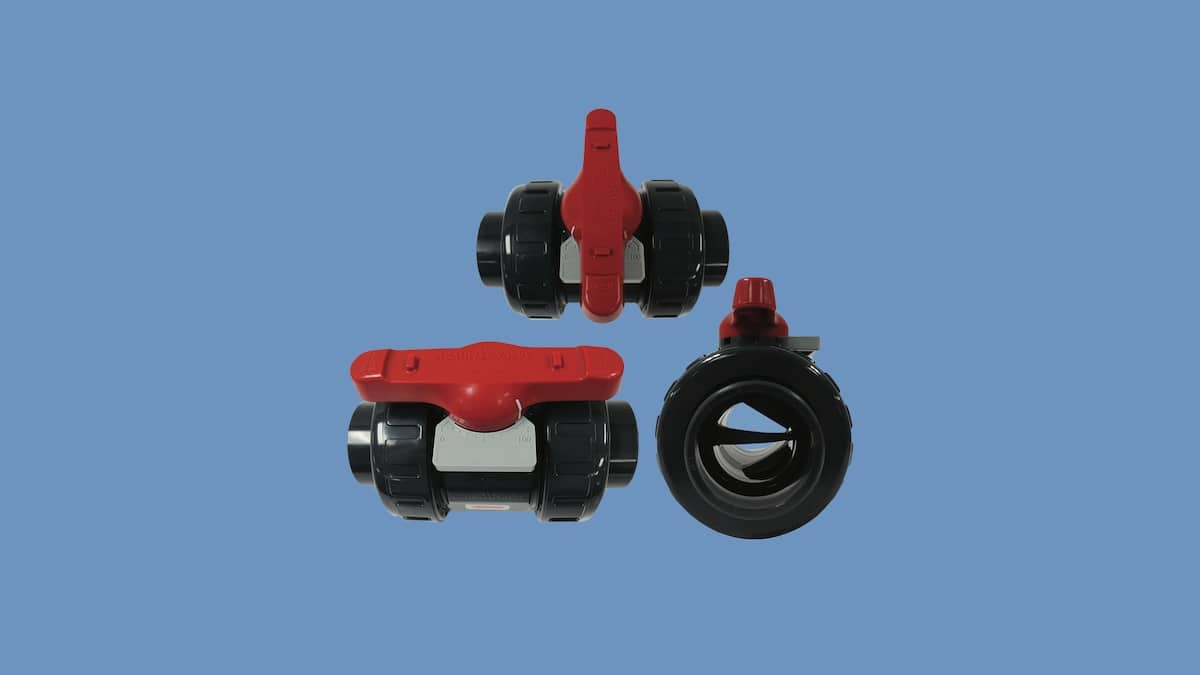 Asahi/America, Inc., the leader in thermoplastic fluid flow technologies, introduces the Type-21a Seat Support Technology (SST) flow control ball valve. This true union ball valve offers all of the robust elements of the Type-21 and the ability to precisely control flow.
Available in 1/2" through 2", the SST ball valve features a precision-machined PVC ball with center provisions to support PTFE seats from zero to 100 percent of capable flow. The Type-21a SST ball valve produces equal percentage flow characteristics for fine throttling. The valve requires directional installation and comes equipped with a flow direction label.
Manually operated SST ball valves include a zero-to-100-degrees indicator plate and an indicator line on the handle, which doubles as a carrier adjustment tool. An ISO 5211 top flange bolt pattern and integrally molded base pad for panel mounting are standard on all Type-21a SST ball valves, and the valve body is PVC with either EPDM or FKM O-rings.
Socket, threaded and flanged end connections are all offered for the SST ball valve, and additional options include electric or pneumatic actuation with 4-20mA control, stem extension, and 2" square operating nut.
This article is published by
Asahi/America is the premier manufacturer and supplier of thermoplastic fluid flow and air handling solutions for industrial, environmental, high purity and commercial applications. Asahi's piping systems, valves and actuators have been installed with confidence for over 40 years in a variety of industries including water and wastewater treatment, ...