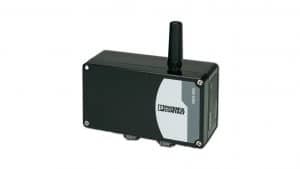 For this, Drexelbrook has teamed up with Phoenix Contact, an innovative market leader of industrial connection technology, automation technology, and electronic interface systems. By doing so Drexelbrook is now able to provide ideal wireless level measurement communication for industries such as oil and gas, chemical, and general industrial process plants. This new product line is the ideal communication option, especially for large plants where signal wiring can be prohibitively expensive.
The advantage of acquiring both wireless communication products and level measurement instruments from Drexelbrook is that Drexelbrook ensures that the data transfer works as intended and that the communication hardware will be covered by a comprehensive Drexelbrook warranty.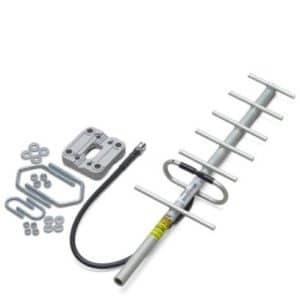 The new series of 900 MHz communication transceivers, I/O modules and antennas are available for indoor (DIN rail) as well as outdoor (NEMA4) mounting. Various I/O modules enable the engineer to set up the necessary support of analog and digital communication, secured by 128-bit encryption, and adjustable bit rates up to 500 kbps and signal gain up to 12 dBi.
With more than 50 years delivering instrumentation to virtually every industry, Drexelbrook knows the importance of safety. This new line of competitive wireless communication products not only handles temperatures from –40 to 70OC but also carries ATEX, UL, IECEx approvals for hazardous location use.