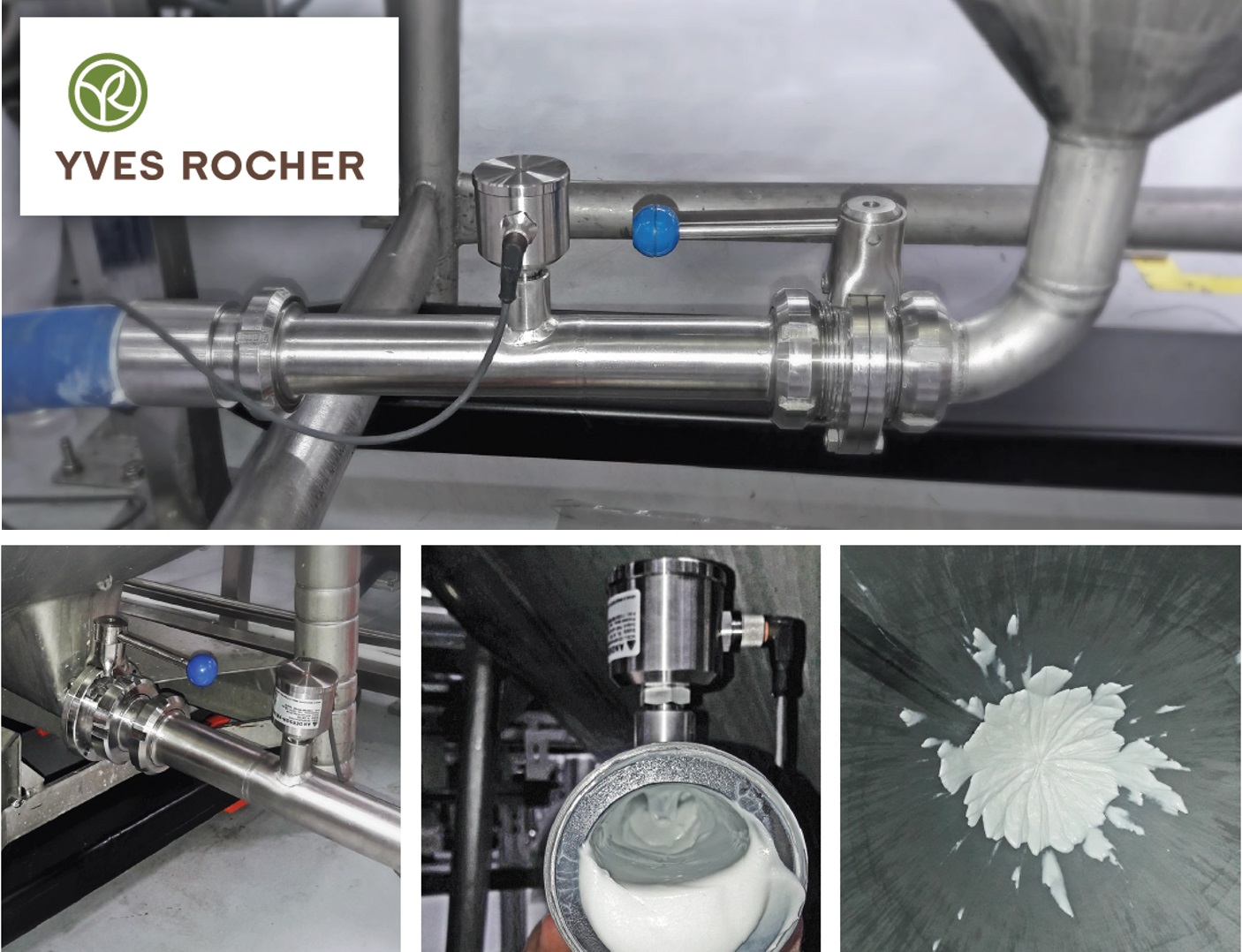 For over 60 years, the French brand Yves Rocher has been synonymous with high-quality cosmetics based on vegetable raw materials.
The company is strongly committed to ecological issues and biodiversity. Even small factors such as the optimal use of raw materials play a role here. In order to avoid product losses during processing, Yves Rocher relies on automatic level control with the NCS-L level sensor when filling cosmetic cremes. With full success.
Application Details
The filling systems for cosmetic creams were previously controlled manually. The filling level in the buffer tank had to be monitored by an employee and the filling process had to be stopped manually at the appropriate moment. In order to prevent the filling pump from running dry, the process was stopped for safety reasons at an early stage, leaving important quantities of cream in the tank. This residual product was then disposed of, resulting in a significant loss of value.
The Anderson-Negele solution:
With the NCS-L level sensor, the filling process is automated. Due to its special sensor shape with 18 mm length and its measuring method with an extended measuring range, the NCS-L-12/18 is particularly suitable for low-water, viscous media such as oils, syrups, or even cosmetic creams. Thanks to its inline integration in the outlet pipe of the filling system, the sensor signals safely and reliably as soon as no more cream comes out of the buffer tank, thus stopping the filling process automatically.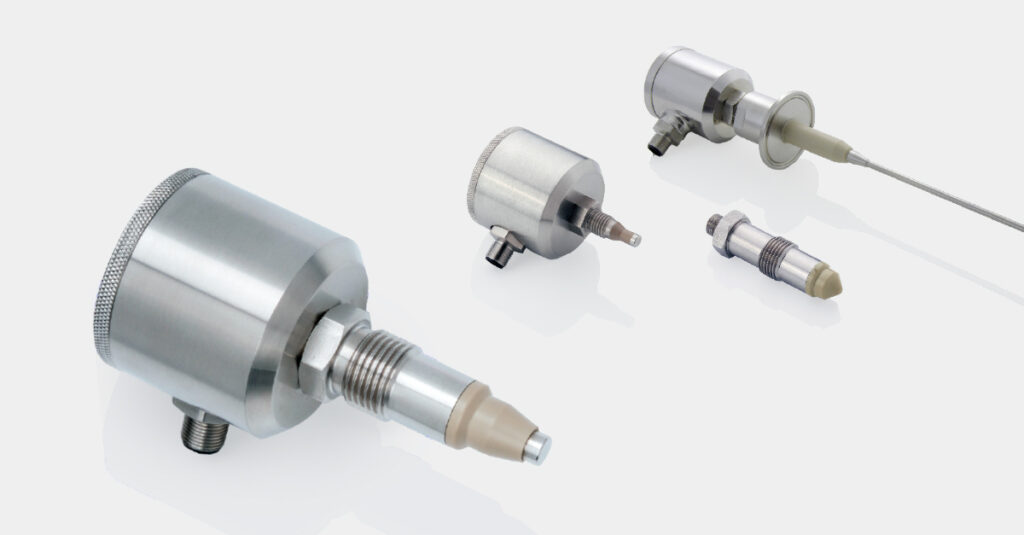 The result:
Cream losses are minimized
The quantities of waste to be disposed of (cream remaining in the tank) are reduced
Impurities (splashes due to dry running of the filling pump) are avoided
Maximum process reliability for the personnel operating the filling system
By level measurement directly in the outlet pipe after the buffer tank, the NCS-L reports a reliable empty signal even with the viscous consistency of the cosmetic cream. Dry running of the pump, resulting in inadequately filled cream pots as well as splashes and contamination of the filling system, can thus be reliably avoided
Advantages in the application:
Significantly lower product losses due to optimal emptying of the tank during filling
Precise measurement results despite high viscosity of the cream and corresponding adherences to the sensor probe
No manual control and monitoring required
Fast amortization through reduction of product losses and time savings for employees
Limit level detection even with media with low water content
Insensitive to foam and adhesions
This article is published by
Anderson-Negele, based in South Germany, is an international specialist for hygienic sensor technology in the food processing and pharmaceutical industries. The company philosophy "HYGIENIC BY DESIGN" embodies the fulfilment ...