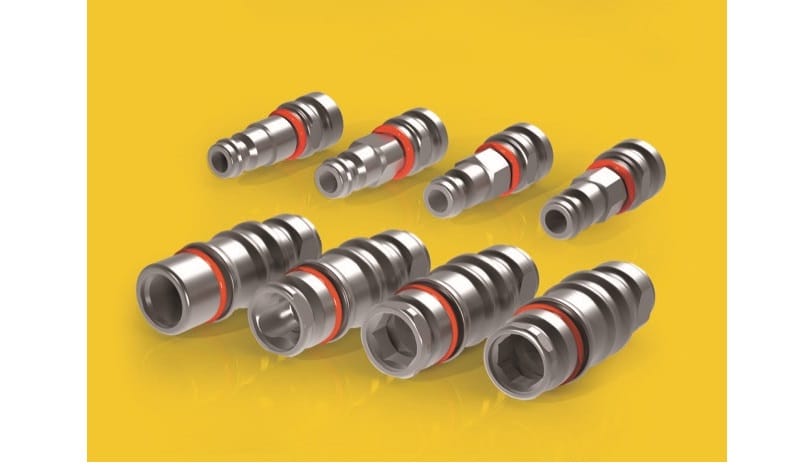 WAIBLINGEN - The stainless steel fittings of the INOXLINE were developed by Eisele especially for use in hygiene-sensitive areas. Now the Waiblingen-based company has expanded the successful series to include coded quick-release couplings.
Eisele offers fool-proof INOXLINE push-in fittings.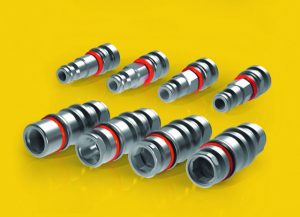 With the new coded quick-release couplings Eisele offers fool-proof stainless steel connection components for compressed air. The connectors of the INOXLINE series consist of a coupling and a plug nipple of the product groups 4031 and 4034. They are manufactured from stainless steel 1.4404, are equipped with FDA-compliant seals, and prevent the penetration of contamination through the outer contour in connected state. This makes them ideal for use in food environments. The durable connection elements are designed for operating pressures from 0.5 to 10 bar.
Eisele offers the quick-release couplings in four versions: with round, triangular, hexagonal or octagonal plug coding. An optional shut-off on both sides offers even more safety.
This article is published by
EISELE GmbH is a multinational family owned company with headquarters in Waiblingen, Germany. With 100 employees, Eisele develops, produces and distributes premium quality solid metal connectors and has become established over the past decades as a leading supplier of innovative connection solutions.