With an installed base over 40 million instruments, HART® is by far the most dominant communications protocol used in process manufacturing facilities around the world. 
HART® embraced Internet Protocol (IP) in 2009, shortly after the release of the WirelessHART® protocol. Now, as low-cost, 2-wire, Ethernet enabled solutions for field instrumentation get ready to enter the market, the time is right for HART-IP™ enabled wired instruments. Based on the popular Raspberry PI (3B+) system and using GitHub repositories, the HART-IP™ Developer Kit provides a path for process instrumentation manufacturers to prototype and demonstrate high speed HART-IP™ instruments with minimal engineering effort.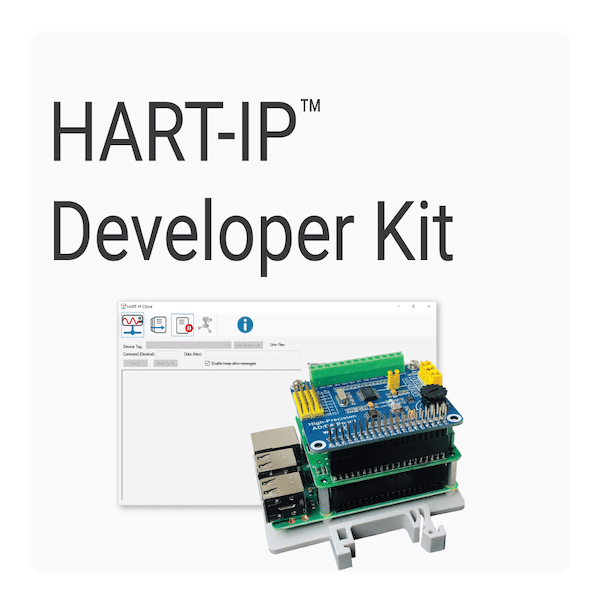 Initially configured to work with power-over-ethernet (PoE) solutions, the developer kit features a replaceable Ethernet module that will be upgraded to support 2-wire Ethernet-APL as components become available in the future.  Planned upgrades also include incorporation of FieldComm Group's OPC UA-centric Process Automation Device Information Model (PA-DIM™), for interoperability with OPC UA based enterprise applications, as well as support for JSON and XML based DeviceInfo files for use with lightweight IIoT edge gateway solutions.