Providing accurate monitoring of liquids and solids in critical measurement applications, ensuring complete peace of mind with a product that requires minimal skills and human intervention.
This brand new innovative low power radar level measurement sensor automatically optimizes performance from install through to decommissioning, using Pulsar Measurement's patented ReflectTILT™ functionality. ReflectTILT™ ensures optimal measurement by using the built-in LEDs to signal when the sensor is level and giving greatest signal strength. These lights are also used to give early indication of a change in measurement integrity, providing confidence in the accuracy of your data.
Reflect level sensors have been designed to be an ally to the long-standing ultrasonic measurement that Pulsar Measurement are renowned for world-wide. There is a place for both radar and ultrasonic sensor and at Pulsar Measurement, you now get the choice of both – coupled with our award-winning technical knowledge and customer service.
Accurate, Reliable and Robust
The hermetically sealed Pulsar Measurement Reflect™ level sensors require no routine servicing, able to withstand the harshest environments whilst maintaining accuracy in the presence of extreme dust, temperature, moisture, pressure, and chemicals. The Reflect™ level sensors also perform reliably on turbulent surfaces, making it the ideal choice where the applications can be tough.
The sensors also benefit from Pulsar Measurement's worldwide reputation of accuracy and reliability thanks to the built-in DATEM software. Allowing the sensor to 'hone-in' on the true level – giving you the accurate data you need to be able to make decisions about your operations. Reflect™ is also compatible with HART communication protocol and DTM drivers.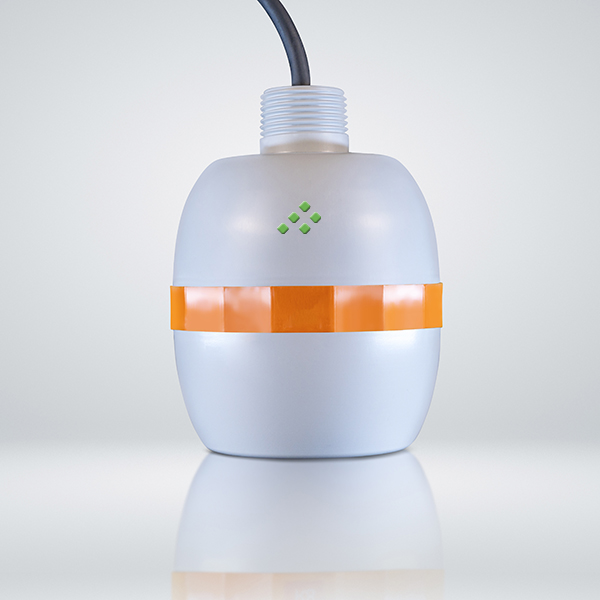 Bluetooth Enabled
Reflect™ is not only supplied with Bluetooth built in as standard, but for additional security and confidence that only authorized users can access the device, its range is user definable. Users can easily set the maximum wireless range of each Reflect™ to be between 4 and 40 m (13.1 – 131.2 ft), depending on the size of their facility. Users also have the option to disable the Bluetooth function if required.
Unique and Secure Web-Based App
Pulsar Reflect™ uses a web-based app, to give an easy and convenient way for you to change parameters, access trend reports and view echo traces. The web-based app is accessible through any browser on any device (PC, Android, or iOS). Once the browser has loaded on your device you won't need to worry about signal. Using a web-based app also means there are no regular updates to install, just scan the QR code and you're ready to go!