STAUFF Tube Couplings With Extended Pressure Range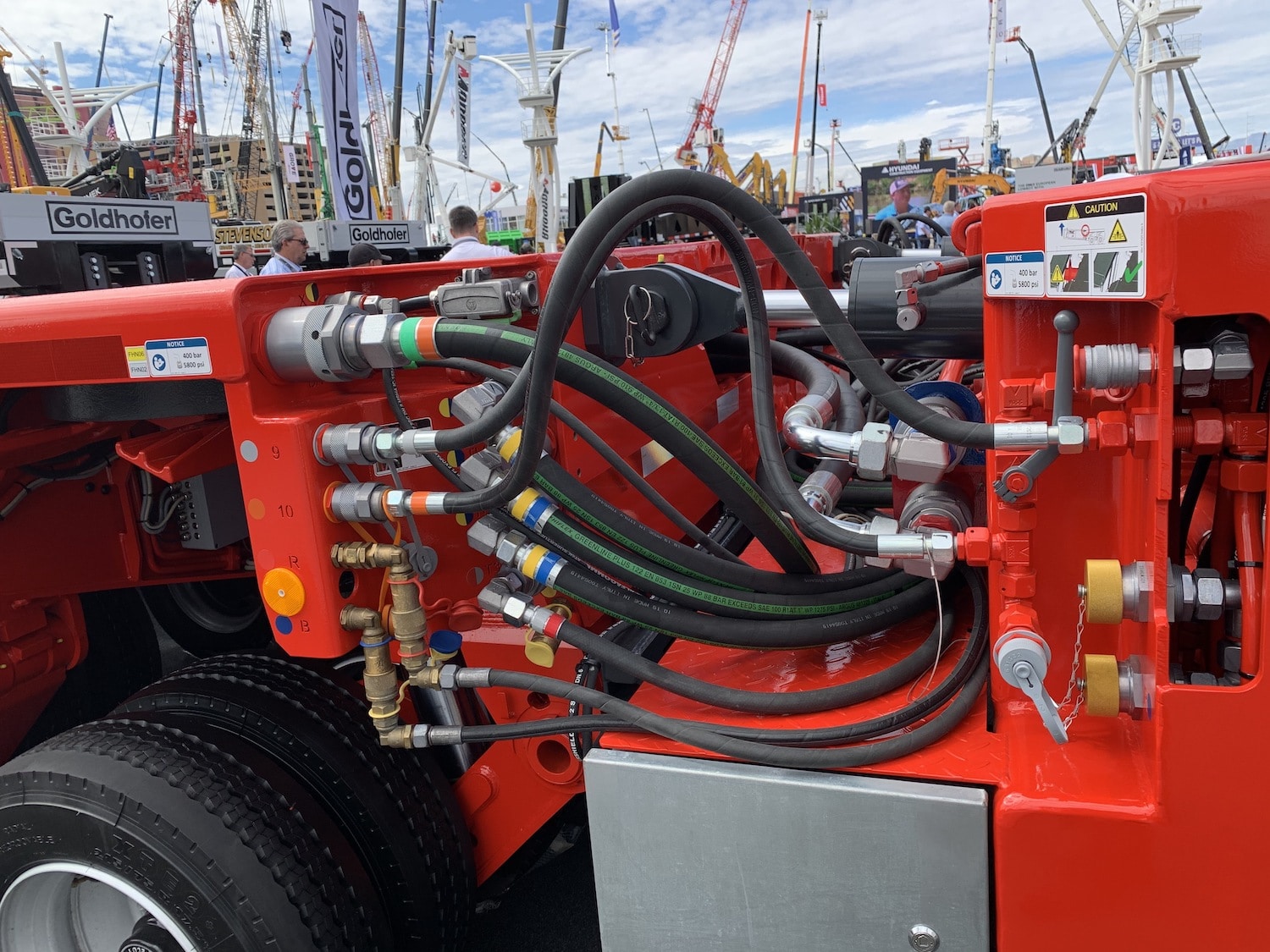 Construction and agricultural machinery, mining equipment, bridge elements or wind turbines – increasingly large loads weighing several hundred to several thousand tonnes need to be transported in many sectors.
This is where self-propelled modular transporters (SPMT) come in. The principle is precisely as their name suggests: all the separately driven modules are coupled together to form powerful transport vehicles with almost unlimited maximum possible payloads.
The key functions of the power packs used to drive the individual modules are provided and controlled hydraulically. The system pressures required in the hydraulic lines securely and flexibly connected to the screw-to-connect couplings rise with the load capacity of the transport units.
Nominal width of DN 19 available for up to 420 bar
STAUFF, the global market leader for tube couplings, has successively redesigned this aspect of its QRC-RH screw-to-connect coupling product range. In the past, the permitted pressure range of the nominal widths of DN 10,12, 16 and 25 has been raised from 350 to 420 bar (in a coupled and uncoupled state). Now couplings with a nominal width of DN 19 can be used at up to 420 bar. The new version of the QRC-RH 19 achieves a maximum nominal flow of 200 l/min. This completes the makeover of the product range.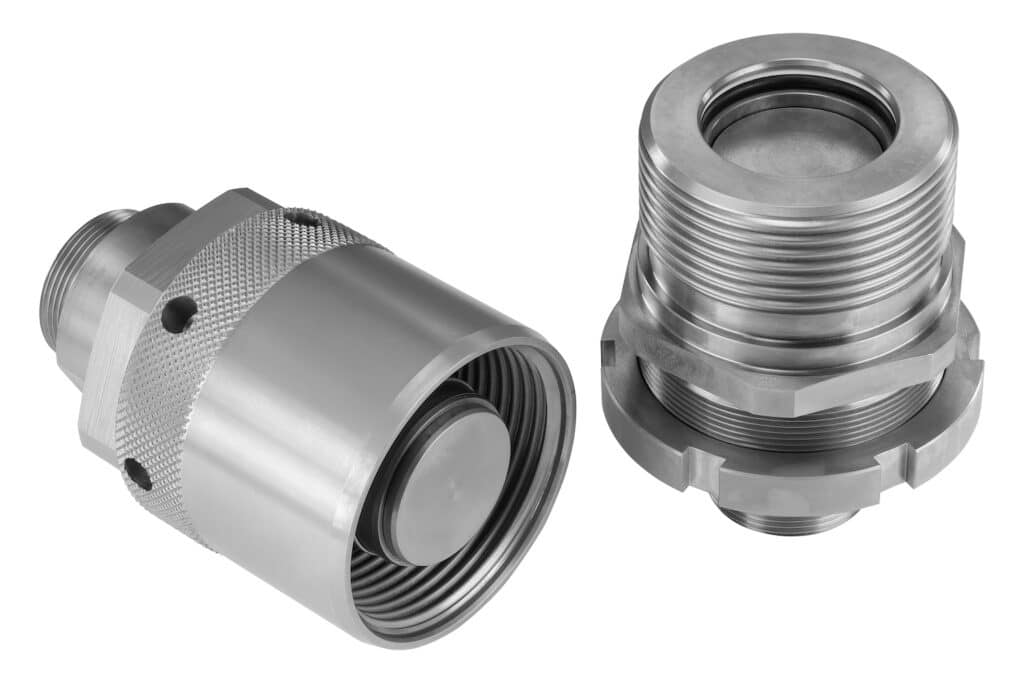 Unlike other types of coupling, the construction of the QRC-RH screw-to-connect couplings is designed to permanently withstand very high static and dynamic pressure loads in an uncoupled state as well. The product range is designed with flush-fitting sealing poppet valves at both ends. This function provides the prerequisite for any combination of SPMT modules being integrated into the hydraulic circuit without the need for additional shut-off fittings.
Safe under extreme conditions
The couplings are connected by screwing the threaded sleeve on the female coupling element (loose half) onto the outer thread of the male element (fixed half). Both halves of the coupling are screwed together as far as the stop. A counter-nut guarantees the permanent installation of the male coupling element into a bulkhead wall. The requirement for a long service life under often unfavourable ambient conditions is fulfilled, among other things, by the zinc-nickel-based corrosion protection coating. This characteristic also enables the QRC-RH tube couplings to be used in other sectors, for instance in deep drilling, in addition to heavy-load transport modules.
This article is published by
For more than 50 years, the companies of STAUFF Group have been developing, manufacturing and distributing pipework equipment and hydraulic components for mechanical and plant engineering as well as for service and industrial maintenance. Over the last 50 years, STAUFF has become a leading supplier of accessories ...