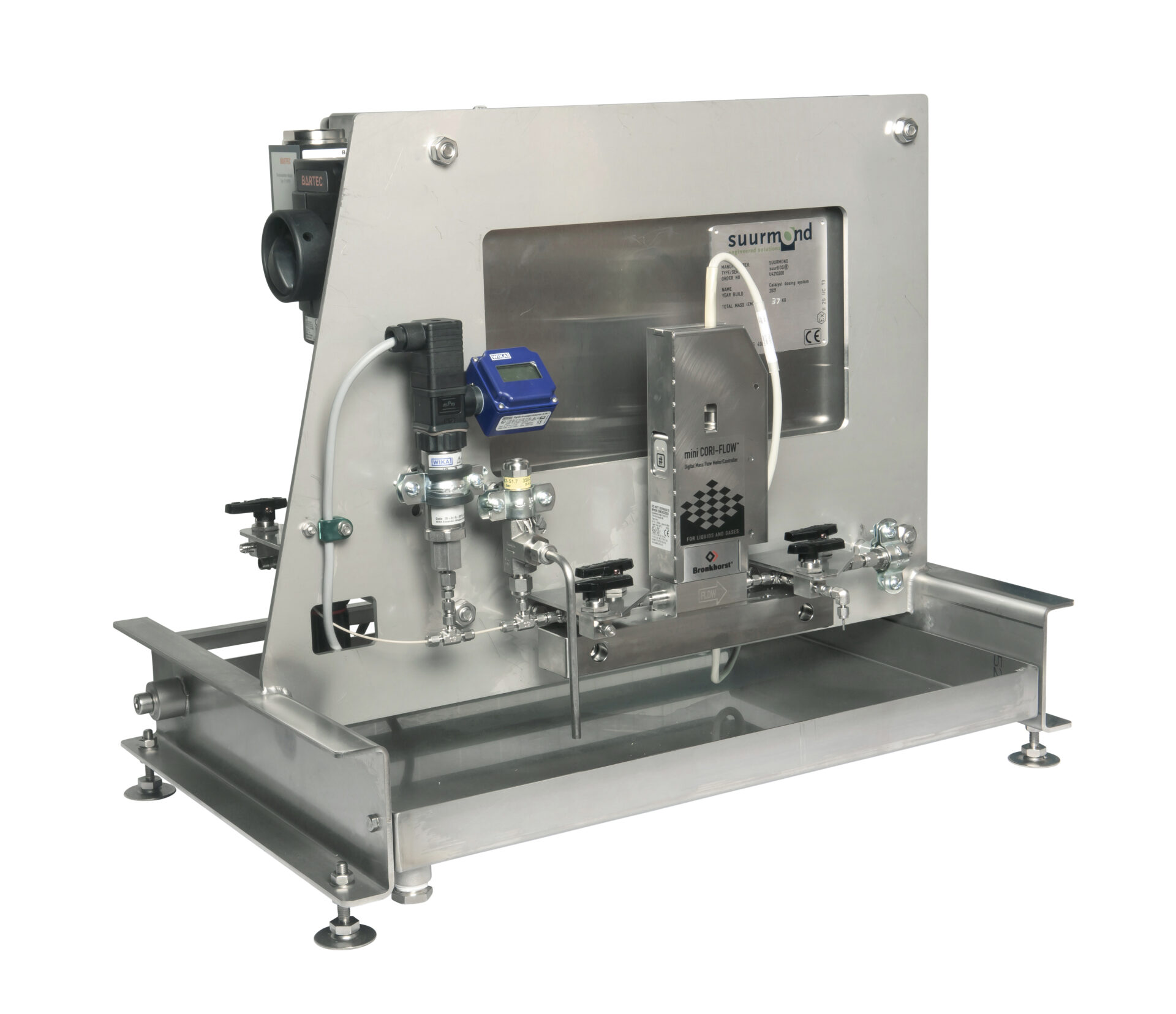 When a company reinvents a process, and therefore needs to add fewer catalysts, there are several benefits. But how to fill that in with the right equipment?
Case
In addition to a production plant, a manufacturer of biodegradable polymers also has an existing pilot plant for optimizing the production process, in which a catalyst is added on a relatively large scale. The process engineers of this company have optimized the process in such a way that much less catalyst needs to be added. Dosing of only microliters per minute! A great development in view of production costs and for the environment! Only the right equipment remains!
The request came to Suurmond through existing contacts, because of previous successful experiences with solutions provided by Suurmond.
In this case, a solution was needed for dosing the catalyst in microliters per minute, in a process in which a high differential pressure had to be bridged and which also had to be ATEX compliant.
Characteristics of the mainstream (polymer):
| | |
| --- | --- |
| System pressure | 20 – 25 barg |
| Mass flow | 60 – 135 kg/hour |
Parameters for the requested solution:
| | |
| --- | --- |
| Volume | 0.0024 – 0.0054 ml/min (≡ 3.0 … 6.75 mg/min) |
| Suction pressure | 1,013 bar(a) |
| Discharge pressure | 36 … to max. 50 bar(a) |
| Density | 1,251 kg/l |
| Viscosity | 350 mPas |
| Ambient temperature | 30 °C |
| ATEX | zone 2, IIC, T3 |
Our solution
Suurmond offers a wide range of micropumps from HNP Mikrosysteme GmbH for dosing microliters per minute, with pulsation-free solutions for high pressure, low pressure, inert processes and ATEX. In this case, an ATEX version of an HNPM pump could not meet all the requirements.
Although the HNPM micropump mzr-4605 perfectly meets all process requirements, this type of micropump is not ATEX. In order to be able to meet the ATEX requirements, Suurmond installed the complete HNPM pump, i.e., with drive, in an ATEX enclosure. These micropumps are so small / compact that they can be easily installed with motor and all!
The result is a small, compact suurDOS® unit in an ATEX enclosure, with the following characteristics: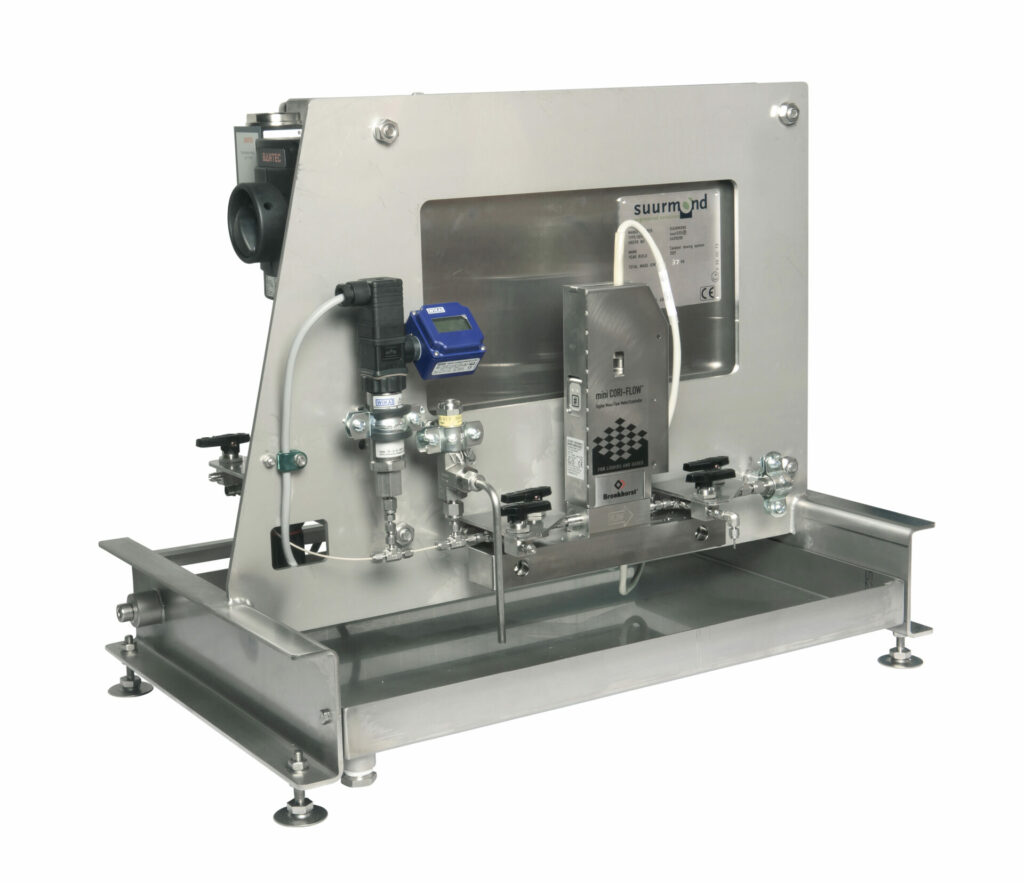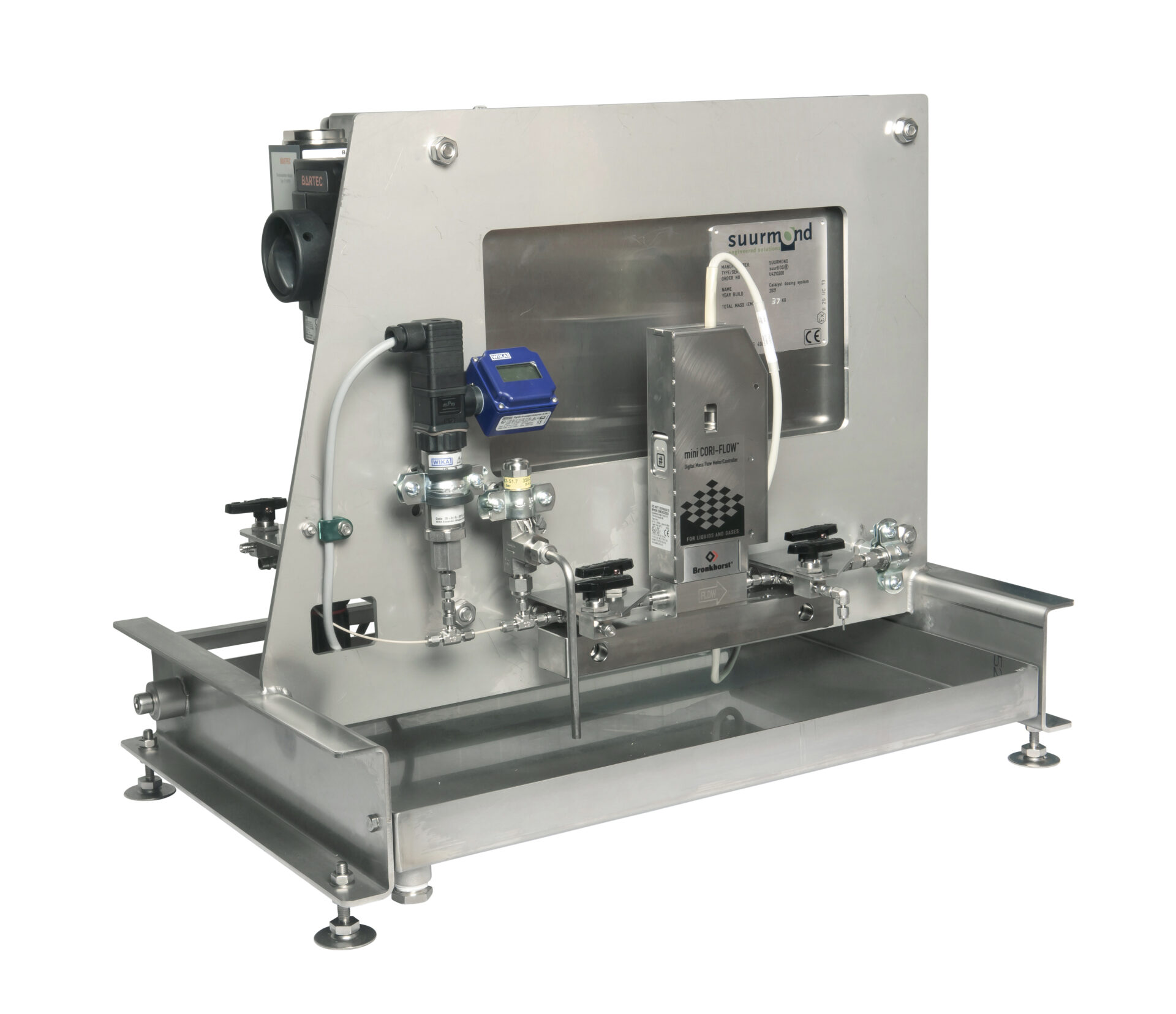 The unit is equipped with a T-type 10 μm filter to protect the pump
The pump is equipped with an adjustable servo drive
A mass flow meter (Coriolis) is selected to accurately measure and control the flow in a closed loop
A pressure transmitter is installed on the discharge side to monitor the pressure
A safety valve protects the positive displacement pump
The check valve prevents backflow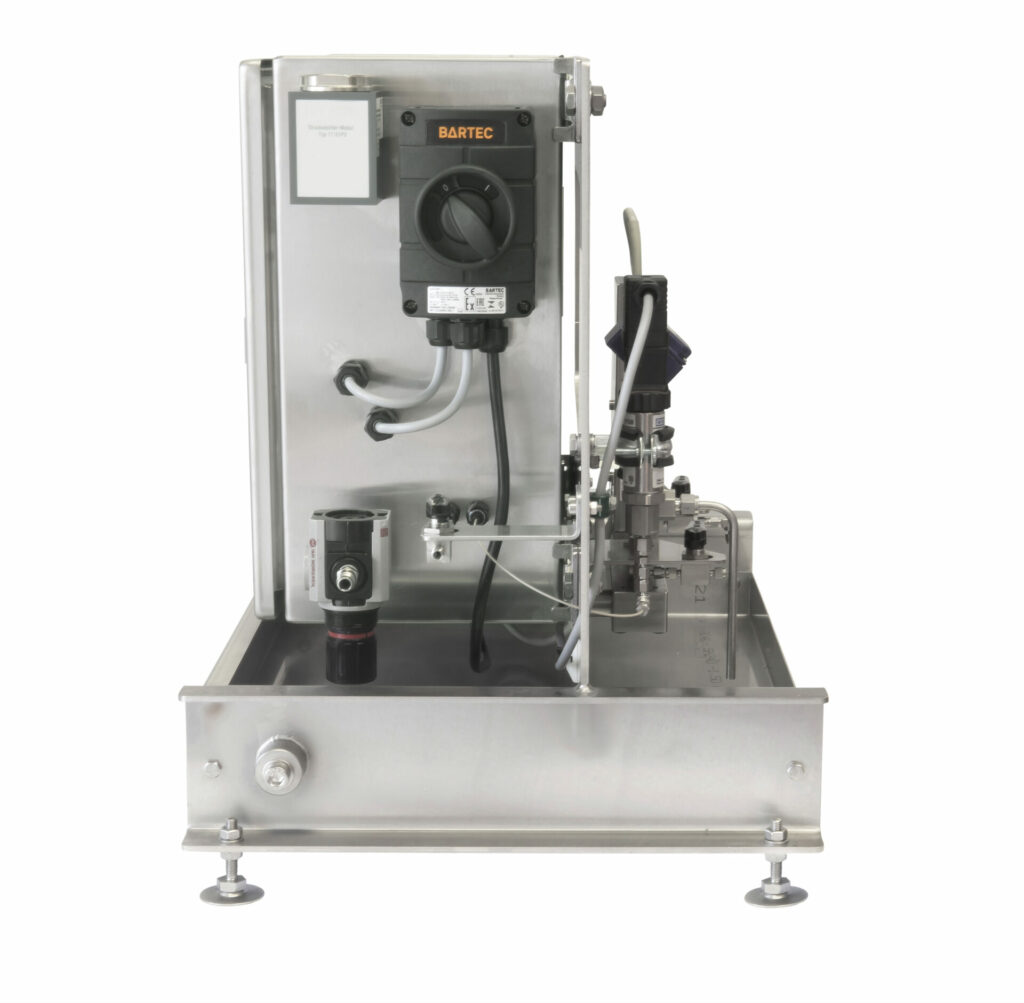 This article is published by
Since 1974, Suurmond has designed, manufactured and delivered sustainable and custom made solutions for the processing industry. With a portfolio of high quality and sustainable products, years of experience and know-how Suurmond is capable to help you improve your production efficiency. Products such as gear pumps, dosing systems and screen changers ...