Paques Cuts Downtime Using Watson-Marlow Pumps at Biogas Plant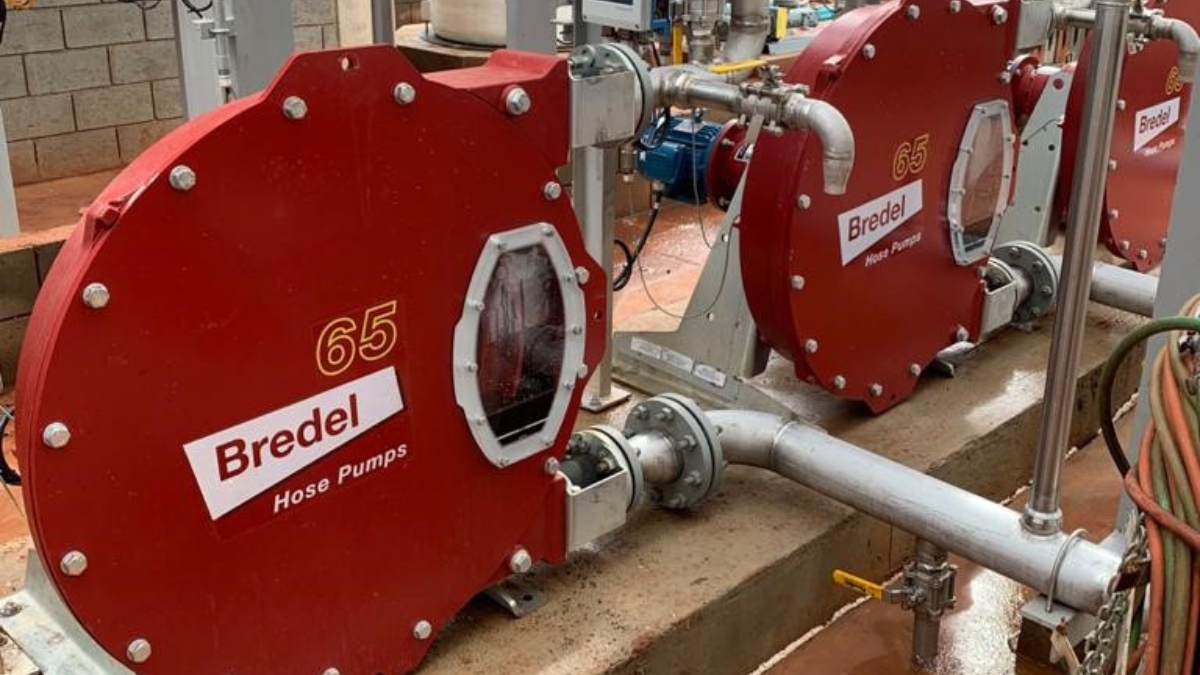 Pumps were chosen for their highly accurate chemical dosing and ability to handle abrasive and corrosive fluids
When pumps were overheating in its biogas desulphurisation system, Paques replaced them with Watson-Marlow Fluid Technology Solutions (WMFTS) peristaltic pumps and has since experienced increased efficiency and cost savings.
Paques, a world leader in the development and construction of cost-effective purification systems for wastewater and gases, has reduced downtime by deploying APEX, Qdos and Bredel pumps at one of its anaerobic industrial effluent treatment systems in Brazil.
Challenge
Paques, which has headquarters in The Netherlands, helps companies to reduce fresh water intake, decrease their carbon footprints and reclaim valuable resources from waste through its environmentally-friendly biotechnology.
Paques' biological process THIOPAQ® removes hydrogen sulphide (H2S) from biogas and natural gas streams that produce elemental sulphur, a yellow solid at room temperature, and can be applied to a wide range of biogas streams containing H2S.
Progressive cavity pumps were prone to overheating during operation, especially during the transfer of sulphur mass from reactors to the centrifuge, and required constant temperature monitoring which led to frequent maintenance downtimes.
It was during the production of a new client unit that Paques made improvements to its THIOPAQ® biogas desulphurisation system THIOPAQ® – Biogas Desulfurization – PAQUES. The unit was a joint venture between a large sugar mill and a co-generating energy company focused on the production of biogas from agricultural waste.
Solution
In this project, the progressive cavity pumps in the THIOPAQ® system were replaced with several different peristaltic pumps from the WMFTS – APEX and Bredel hose pumps and Qdos chemical metering pumps – which reduced downtime and maintenance.
"Compared to the previous progressive cavity pumps used in the THIOPAQ® system, the WMFTS peristaltic pumps offer a much lower total cost of ownership," said Antonio Yamada, Engineering Manager at Paques. "In addition, expenses related to maintenance have been significantly reduced, as well as the volume of chemical components that need to be used in the process."
The pumps run all day, every day and are used in the chemical dosage of nutrients, soda and defoamer in the fluids coming from the waste ponds, and in the transfer of the sulphur mass to the centrifuge. The Qdos pumps are used for chemical dosing; the APEX and Bredel are used for sulphur transfer and soda dosing.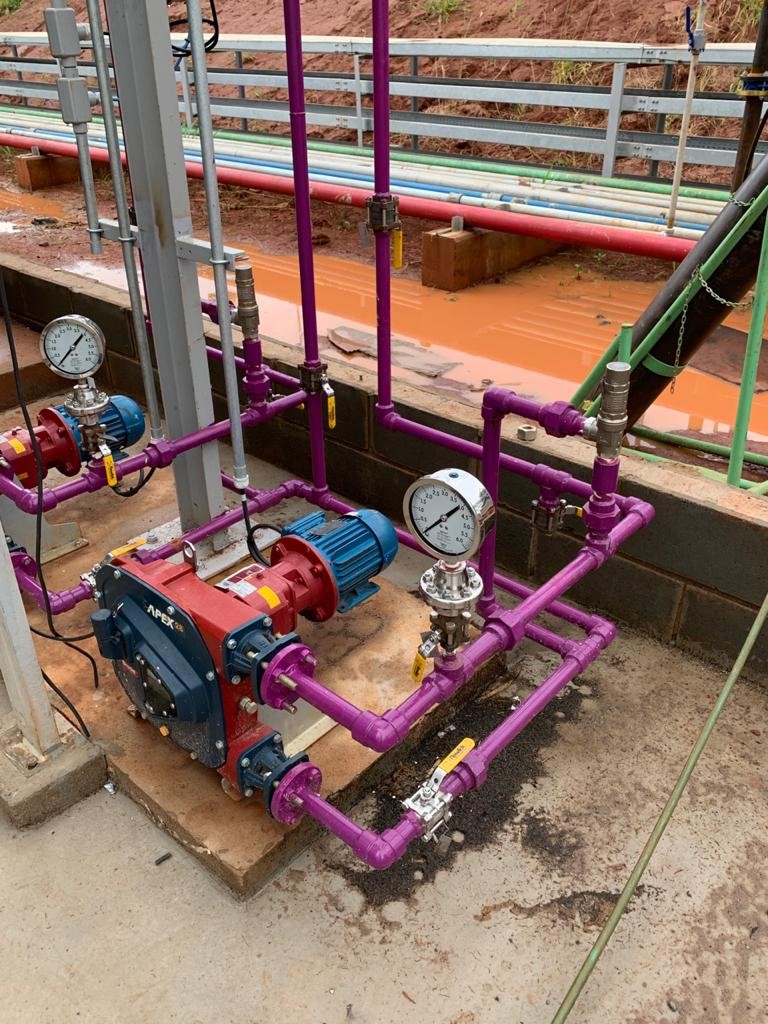 Results
Accurate chemical dosing of the APEX and Qdos pumps improved quality and efficiency in the H2S removal process. In addition, Bredel pumps' ability to handle highly abrasive and corrosive sulphur mass removed the need for continuous, costly interruptions for corrective maintenance and so has contributed to increased efficient operation.
"The partnership between WMFTS and Paques has been key in the success of the plant project," explained Nilton Constantino, Sales Engineer at Watson-Marlow.
With the expectation of producing 138,000 megawatt hours (MWh) of electricity a year, the project places this consortium in a strategic position in the renewable energy market, and highlights the great potential that exists in the treatment of agro-industrial waste for a rapidly expanding market.
"It's a perfect demonstration of how taking the time to correctly identify problems in the day-to-day system operation, as well as other valuable information about the system, allows the creation of a solution that perfectly fits the customer's needs. Watson-Marlow's unique position as a full-service provider means we have expertise across a wide range of pumps and equipment, and can recommend the optimal solution for our customers, whether that is a single pump type, or multiple pumps from our range."
The plant was launched at the end of 2020 next to an existing ethanol and sugar mill of a multinational company, which grinds more than 5 million tonnes of cane per year, and generates a volume of vinasse – a byproduct of the sugar or ethanol industry – capable of meeting biogas needs on a commercial scale.
This article is published by
A world leader in niche peristaltic pump manufacture and associated fluid path technologies. Every day, we help companies across the globe to be more efficient and sustainable. Since 1956, we have been manufacturing positive displacement pumps and providing engineering support to a range of industries. We started in Marlow, Buckinghamshire, where ...