What do these modular PRFV tanks have that others do not?
Despite being made of fiberglass, they are tanks with capacities of up to 15,000 m3. This is achieved thanks to their production process, they have a high content of fiberglass, 70% and 30% of resin, when in conventional GRP tanks, the percentages are the inverse. This gives them great mechanical properties. This makes it possible to manufacture slabs up to 11 meters high that are assembled vertically.
In addition, this material has a high chemical resistance and a high resistance to corrosion, which makes this material more durable than other deposits. Another of its great advantages is that GRP has a more stable price than steel due to its composition and the materials used for its manufacture, thus saving costs. Furthermore, Toro Equipment's tanks are modular, that is, they are manufactured through plates which allow them to be easily transportable and even allow the tanks to be moved from one place to another.
Other notable advantages of Toro Equipment's GRP tanks are the following:
Superior service life
Easily transportable due to its lightness and modular composition
Easy installation
Versatility in shapes and sizes
Low thermal conductivity: 0.2107 w/m-K
Dielectric material
Minimal maintenance and easy to repair
Certified for food under NSF standards
Possibility of burial
Wide range of accessories
Types of W-tank
They also have 3 different types of plates that have been developed to adapt to each project according to the specific needs of each tank:
Valladolid plate: it has vertical ribs located on the outside of the special plate to support vertical loads
Burgos plate: incorporates polyurethane plates inside the plates for tanks that have to be heated. Up to 80 mm of PUR can be used, which is equivalent to the same insulation as 160 mm of rock wool.
Salamanca Plate: for general use tanks
Toro Equipment has three types of covers, adapted to the requirements of each project, from the best known flat and conical covers, to its hypar cover with a hyperbolic paraboloid shape reminiscent of the Ocea¬nogràfic of Valencia. In addition, it offers the opportunity to add appliqués to incorporate a membrane or gasometer.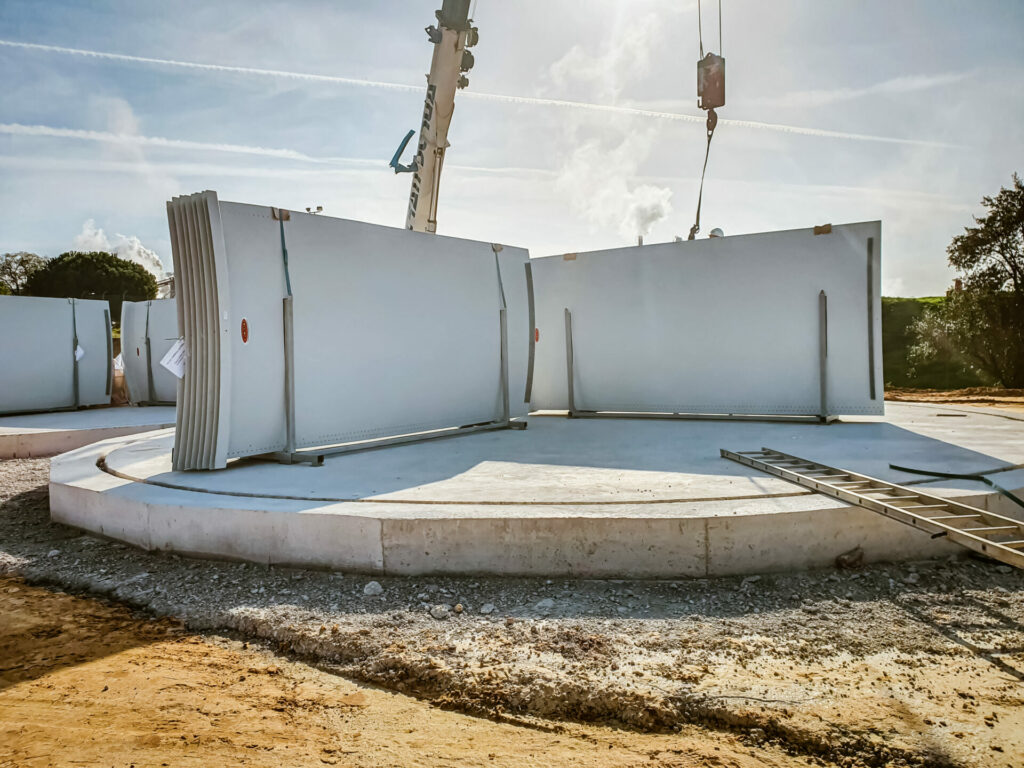 Installation of W-Tank
The installation of the GRP modular tanks requires the creation of a slab for its correct installation. On the other hand, depending on the size of the tank and the conditions of the installation site (wind, seismic), it may require a groove to embed the plate and baseboard on the outside. One of the great advantages of these tanks is their assembly, being faster than those of other materials, taking approximately one week to assemble a tank with a capacity of 500 m3.
The Toro Equipment team can offer a complete assembly or an assembly assistance.