Iwaki America is pleased to announce the release of Walchem Fluent; the new cloud-based water treatment management software tool that amplifies the value of Walchem analytical controllers.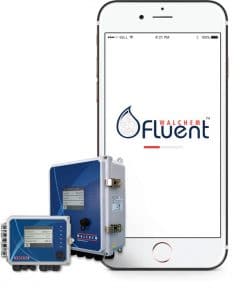 This FREE software tool is available on every web enabled Walchem W600 & W900 series controller. Walchem Fluent enables you to monitor and control all aspects of your processes remotely, from anywhere in the world, with your computer or smart device. Access current and historic data, and export graphs or files for your reporting needs. Programmable alarms with customizable escalation ensure quick identification of critical process issues. Visit Walchem.com for additional information.
About Walchem
Walchem, Iwaki America, Inc. is a leading manufacturer of online analytical instruments and electronic metering pumps. Our mission is to provide the integration of sensor, pump and electronic technologies for chemical control. We provide innovative solutions by integrating our instruments, sensors, fluid handling, and extensive remote data communications technologies
This article is published by
Iwaki America Inc. is one of over 25 global centers for the manufacturing and support of Iwaki pumps. Our 60 plus years of pump design engineering has made us a worldwide leader of the best chemical handling equipment used in OEM, Industrial, Chemical Process and Semiconductor applications. Iwaki America, along with Iwaki Air and ...