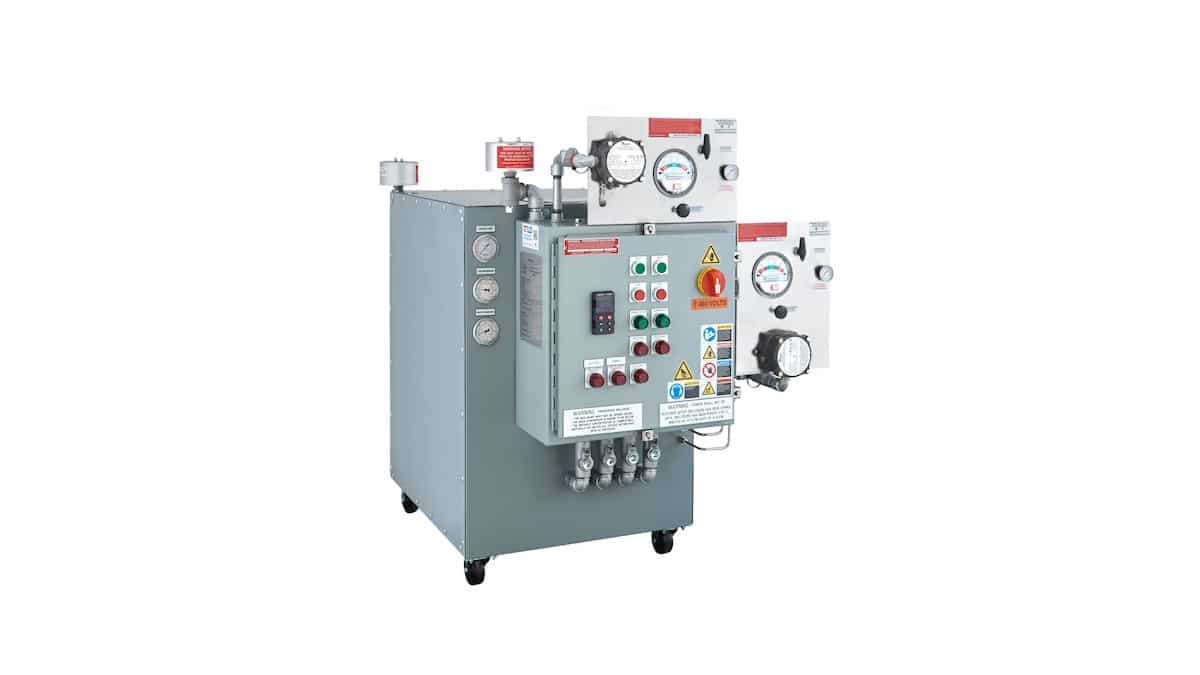 Mokon, an international leader in high-quality circulating liquid temperature control systems, is pleased to announce a line of high-performing equipment designed for severe duty industrial applications.
Applications include chemical processing, explosion-proof areas, flammable liquids/gases/vapors, heat exchangers, heat tracing/jacketed pipe, jacketed vessels, metal die casting, oil and gas refineries, ovens and furnaces, plating/electroplating/anodizing, vaporizers, vessels and reactors.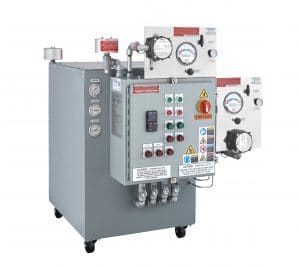 Mokon's new Xtreme-Therm line includes circulating water and heat transfer oil systems, portable chillers, and combination chilling and heating systems with temperatures ranging from -20F to 650F (-29C to 343C). The equipment will feature polyester powder coated heavy-gauge steel cabinets, NEMA 4/12 panel with Z purge system suitable for Class I Division 2 locations, UL 98 disconnect switch, TEFC motors, liquid-filled pressure gauges, and much more.
"Mokon is always striving to meet the needs of our customers with a wide range of customization options and accessories," Rob Kennery, Vice President of Sales and Marketing, says. "The addition of our Xtreme-Therm product line provides our customers with greater selections and options for their process heating and cooling requirements in severe-duty and harsh industrial environments."
This article is published by
For over 60 years, Mokon has set the standard for high-quality circulating liquid temperature control systems. Through the development of new products, refinement of existing designs, and our ability to create custom engineered solutions, Mokon has consistently demonstrated its ability to foresee the evolving needs of customers in plastics, packaging, ...