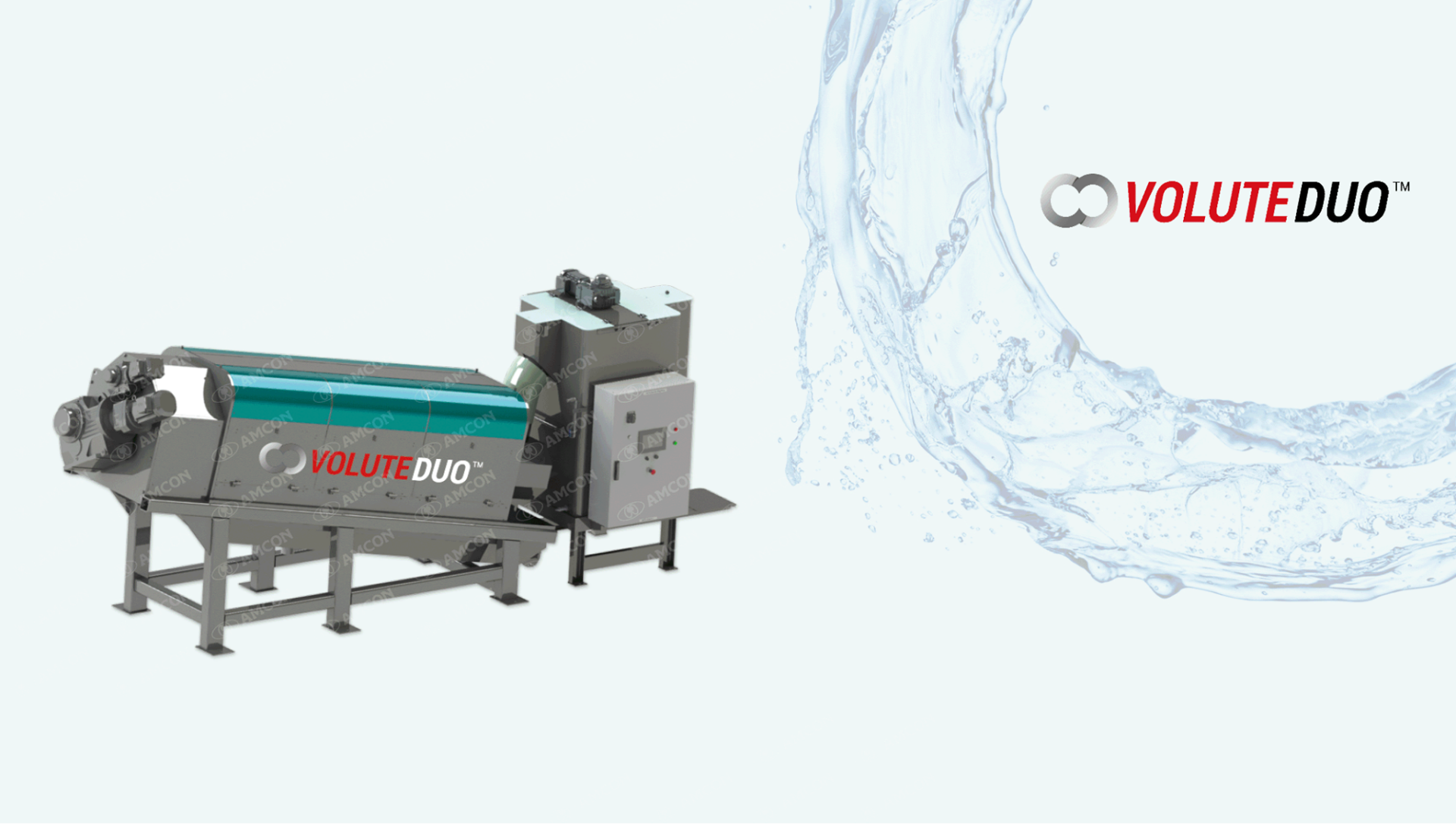 Background
This recycling plant, where plastic films for agricultural and industrial use are produced, dewaters a very fibrous sludge. This type of sludge contains up to 5 cm long plastic pieces which is making this sludge problematic to dewater. The pilot unit RVP-241 dewatered this highly fibrous sludge without any problems thanks to its patented double-cutting movement of the rings. The previous sludge dewatering equipment blocked after a few minutes of operation.
Pilot test information
It was the customer´s wish to minimize the sludge volume as much as possible. Considering the unstable properties of the sludge, the customer was very satisfied we can provide a solution that will smoothly dewater this tricky sludge. Because the factory was not in a full operation yet, there was not enough sludge produced for a long-term VOLUTE DUOTM´s dewatering test. However, the performance of this type of machine persuaded the customer it will solve the facility´s sludge dewatering problems and will ensure stable and low maintenance operation.
In the end, the customer decided for VOLUTE DUOTM dewatering press, model RVP-501, to be installed on site.
| | |
| --- | --- |
| Model | RVP-241 |
| Total Suspended Solids (TSS) | 6630 mg/l |
| Total Solids (TS) | 0.95 % |
| Fiber Content | 35.5 % |
| Flow Rate | 3.4 m3/h |
| Throughput | 32.3 kg-DS/h |
| Cake DS Contents | 18 % |
| Polymer type | CWE10 |
| Active Polymer Dosage | 3.7 g/kg-DS |
| SS Capture Rate | 97 % |
This article is published by