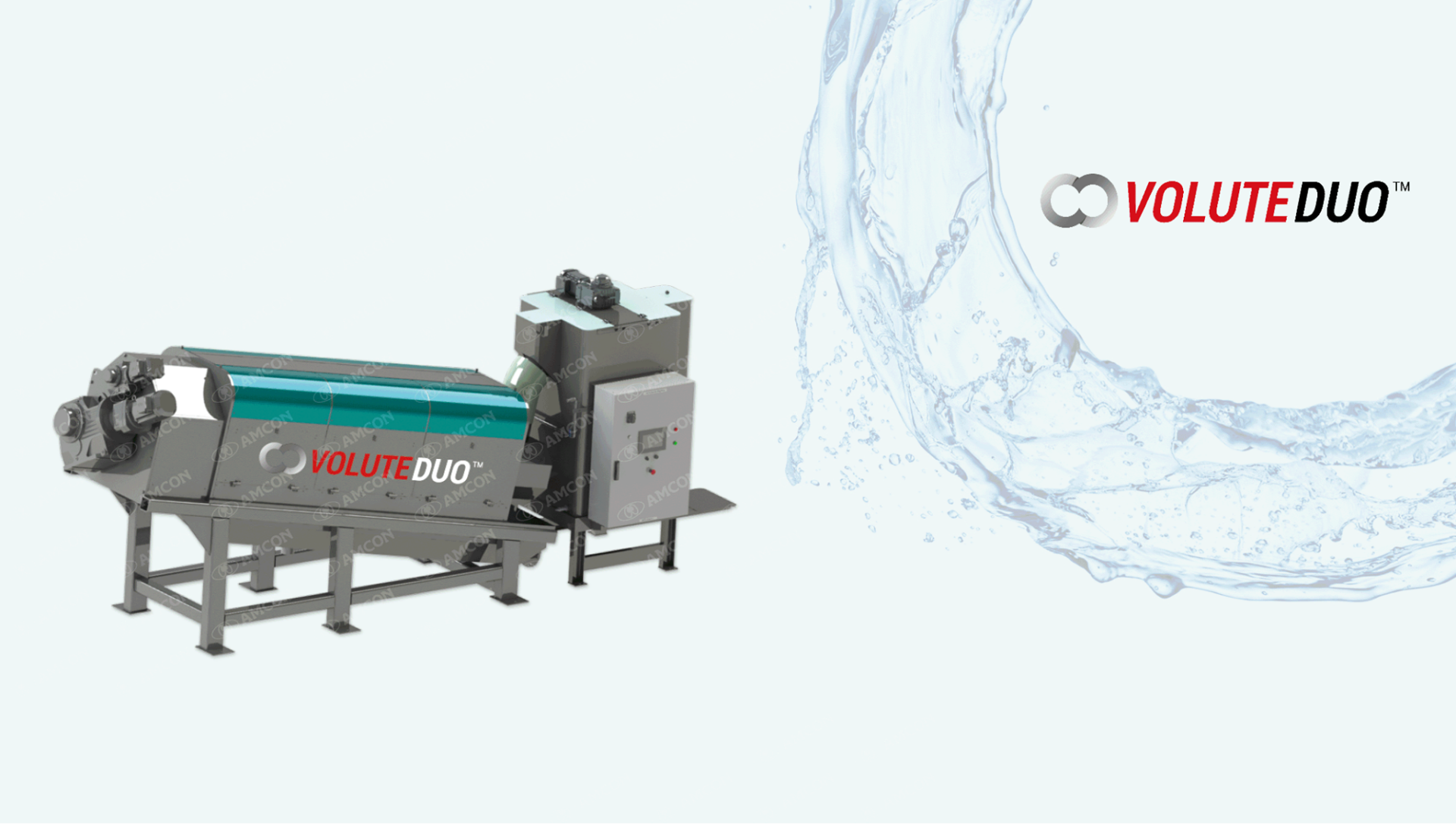 Background
This recycling plant, where plastic films for agricultural and industrial use are produced, dewaters a very fibrous sludge. This type of sludge contains up to 5 cm long plastic pieces which is making this sludge problematic to dewater. The pilot unit RVP-241 dewatered this highly fibrous sludge without any problems thanks to its patented double-cutting movement of the rings. The previous sludge dewatering equipment blocked after a few minutes of operation.
Pilot test information
It was the customer´s wish to minimize the sludge volume as much as possible. Considering the unstable properties of the sludge, the customer was very satisfied we can provide a solution that will smoothly dewater this tricky sludge. Because the factory was not in a full operation yet, there was not enough sludge produced for a long-term VOLUTE DUOTM´s dewatering test. However, the performance of this type of machine persuaded the customer it will solve the facility´s sludge dewatering problems and will ensure stable and low maintenance operation.
In the end, the customer decided for VOLUTE DUOTM dewatering press, model RVP-501, to be installed on site.
| | |
| --- | --- |
| Model | RVP-241 |
| Total Suspended Solids (TSS) | 6630 mg/l |
| Total Solids (TS) | 0.95 % |
| Fiber Content | 35.5 % |
| Flow Rate | 3.4 m3/h |
| Throughput | 32.3 kg-DS/h |
| Cake DS Contents | 18 % |
| Polymer type | CWE10 |
| Active Polymer Dosage | 3.7 g/kg-DS |
| SS Capture Rate | 97 % |
This article is published by
AMCON is a team of sludge dewatering professionals who provide amenity and convenience beyond your expectation. Our VOLUTE dewatering press serves both small and large applications to meet your needs in sludge dewatering. Our corporate motto - Create one if it does not exist. AMCON do it as nobody else does.