With its small population (358) but a fast-rising number of food and retail outlets serving the nearby City of Cadillac, this WWTP in the Northern Michigan Township of Haring was perhaps always destined for interesting times.
Before the Haring Township WWTP was built in 2014/15, all Township wastewater was handled by the City of Cadillac (population circa 10,000), but when this agreement reached what turned out to be a landmark conclusion, professional consulting engineers Gosling Czubak Engineering Sciences, Inc. of Traverse City were called in to design a new, dedicated facility to serve the Township.
With its unusual blend of cities, villages, townships and counties, boundary agreements can sometimes get a little complicated in the State of Michigan. After prolonged, heated debates about whose responsibility it is to treat Haring Township's wastewater, a new state law was created to ensure that this type of dispute will never happen again.
Gosling Czubak pushed hard to find funding for the new, 135,000 gallons per day oxidation ditch treatment facility, helping the Township obtain loans from USDA Rural Development, plus $900,000 in grant funds and $1M from private business.
'The challenge of high-strength waste'
"As well as securing the funding, we faced the challenge of high-strength waste and high-anticipated sewer bills due to the very small user base", said Mark Hurley, Director of Engineering at Gosling Czubak Engineering Sciences, Inc.
"Following the decision that Cadillac would no longer take in Haring's wastewater, we had to get this thing built. We carried out a full study, asking bidders to hold their price for a year. Finally, when we had the finances in place, we went with Lakeside Equipment Corporation. Their ditches are tried and true; very dependable, and at a competitive price."
There at the plant in the very early stages, working closely with the original construction crews, has been Infrastructure Alternatives Inc, (IAI), who provide contract operations, maintenance and management services for numerous treatment facilities across the State of Michigan.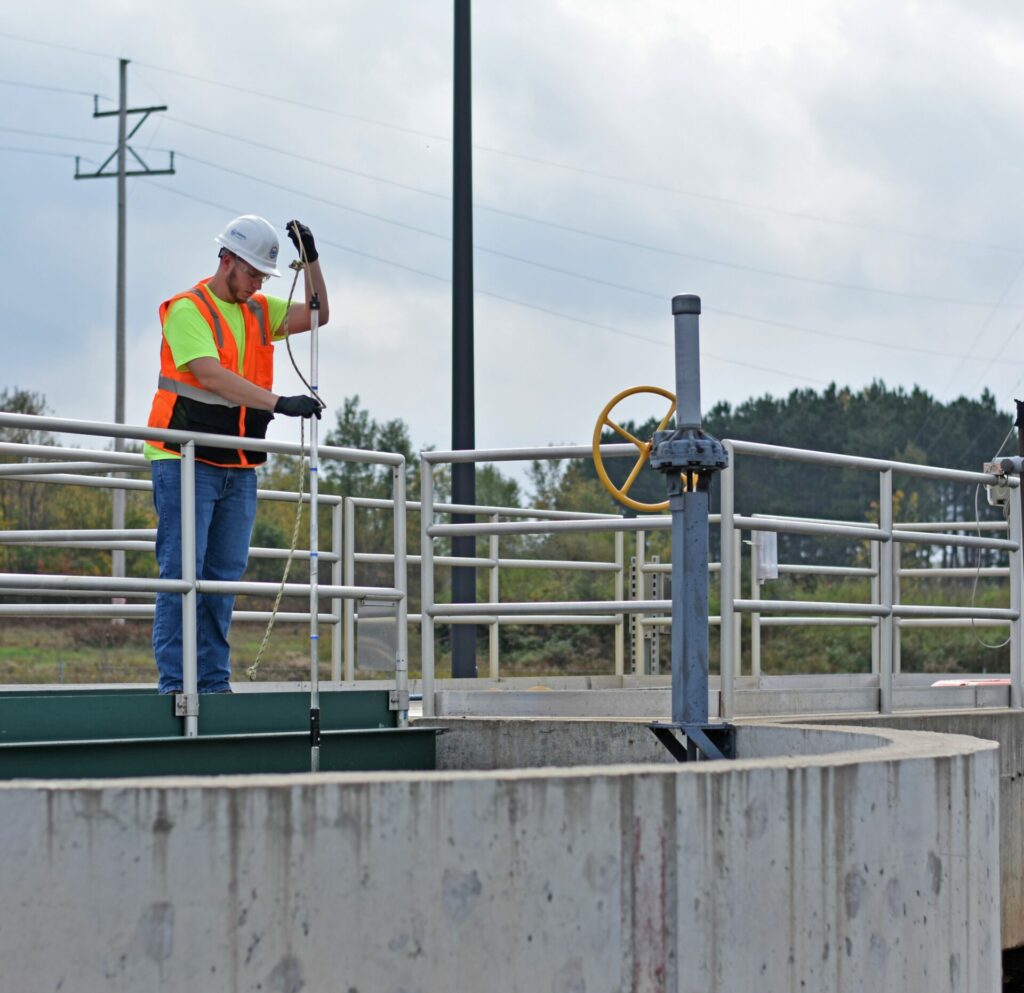 "We always knew that we'd be battling against very high BOD and Phosphorus," said Nathan Filley, IAI's Lead Operator at the Haring WWTP.
"So, the choice of Lakeside's E.A. Aerotor Plant, which is particularly suitable for small communities, has proved a wise one. It has all the components of a system of a much larger scale, with extended aeration and mixing, combined with final clarification. Despite the ongoing challenges we face, it works very well for the flow and organic loading".
He added: "At most of the municipal treatment plants that we manage, BOD levels are around a standard 150-200 mg/L, so the average here at Haring of 700 mg/L is more concentrated due to the small number of homes. And with such a large amount of retail (including Walmart, Home Depot) and multiple fast-food outlets, our wastewater intake is pretty unique".
The Covid lockdown created new problems for all of us, with the vast majority of wastewater treatment plants seeing an increase in flow due to so many people having to stay at home. But at Haring Township, flows were more than cut in half. Even when the local fast-food outlets were allowed to reopen, restrictions meant take-away only, so with such little flow coming through the plant, nowhere near enough mixed liquor was going into the clarifier, meaning no blanket at the bottom, upsetting the balance.
Furthermore, the very low flow also meant that even when the plant's rotors ramped down to their minimum speed, the Dissolved Oxygen (DO) was well above its normal level of around 2.0 mg/L.
'Protecting the local environment'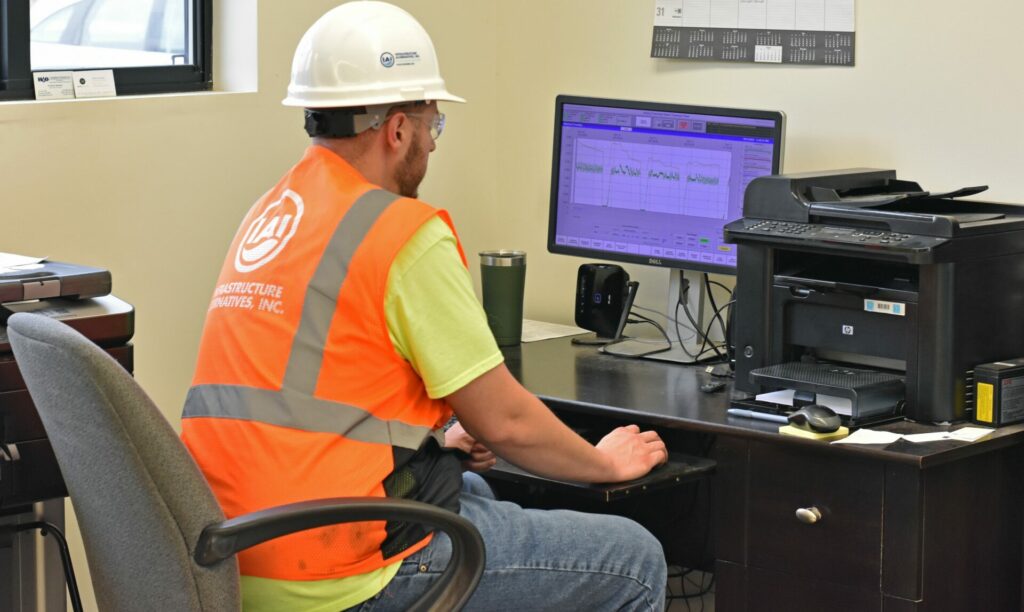 "Cloudy discharge water was something I definitely did not want to see," added Nathan Filley, for whom typical of IAI's philosophy, being the last line of defense in protecting the local environment was a primary driving factor in him wanting to work in the industry. Michigan is no stranger of course to great lakes, and Haring's treated wastewater is discharged into the popular, trout-rich Clam River.
He continued: "The small population means we don't receive much wastewater from the use of showers or washing machines, so to help with the high strength intake at the plant, Lakeside designed rotors with the capability of providing high oxygen transfer. And with the help of Gosling Czubak, we've also learned to manage the seasonal differences in levels that are brought on by the big changes in temperature during the year."
He added: "Although the fast-food outlets are required to use grease traps, a fair amount of fats, oils and greases (FOG) still comes into our flow of 75,000 gallons per day. We usually keep one rotor on 24/7 and bring in the second rotor as a lag when the DO gets to around 0.25 mg/L below the setpoint – and shuts off at 0.25 mg/L above the setpoint.
Lakeside's E.A Aerotor Plant is constructed in a concentric, common wall design, with the outer loop utilizing the Closed Loop Reactor (CLR) process for extended aeration. Meanwhile, the inner area incorporates the proven Spiraflo Clarifier for final settling.
"I like to call it the 'Bullseye design', continued Mark Hurley from Gosling Czubak. "It's circular, with the ditches on the outside and the clarifiers in the centre. It's a winner. The plant can be run in series, or with one ditch and both clarifiers, so the Lakeside set-up gives us lots of flexibility".
Nathan Filley continued: "Ahead of what the Township hopes will see future investment in Haring, we have two reactors (each 220,000 gallons), with just one needed at the moment. Nobody could have really predicted the impact of the pandemic on our plant, so when the phosphorus rose to unprecedented levels, we tried turning the rotors down. I thought about how turning the rotors off at certain intervals might help the situation, so consulted leading wastewater equipment manufacturer representative, DuBois-Cooper in Plymouth, Michigan.
Speaking for DuBois-Cooper, Jay Vermilye, commented: "Infrastructure Alternatives, Gosling Czubak and Lakeside Equipment all have a wealth of experience in this field. It was great working with them, and as a team we came up with a plan to modify the operation of the Plant that addressed the issues that Haring faced due to COVID".
Tom Larsen from Lakeside added: "Mixing is important in an oxidation ditch but mixing 100% of the time is not imperative. Sometimes, it is more important to take advantage of denitrification and alkalinity recovery, especially when both nitrification and chemical addition for phosphorus removal creates lower alkalinity. In a lightly loaded system, you can even get conditions required for phosphorus released for luxury phosphorus uptake (the storage of phosphorus within the biomass in the form of polyphosphate), further reducing the amount of chemical required."
Eventually settling on cycles of seven hours on/one hour off, IAI called in local engineers, West Michigan Instrumentation Systems to adjust control settings and add a timer. The change provided enough denitrification to stabilize pH levels at around 7.1 to 7.3 for most of the year.
'Good for the Haring Township'
Nathan Filley continued: "Rusty Sietsema and his team did a very professional job. We work closely with many skilled, specialist engineering companies in Michigan to help keep our treatment plants in top shape. We're now also saving on some energy costs, which is good for the Haring Township, and we no longer have to add soda ash, so that saves money and time, too.
"Phosphorus levels remain the most challenging. When Gosling Czubak was designing the new plant, the Michigan Department of Environment, Great Lakes and Energy (EGLE) came out and set very stringent discharge levels to the Clam River. Overall, the change in the rotor timings has worked out better than any of us first thought.
"The Lakeside equipment is quality design; very robust. It is easy to operate, maintain and get parts for. The experts there, together with the back-up we get from DuBois-Cooper and Gosling Czubak is always good to have when you're in a pinch.
"I'm very glad to see the return of that nice clean discharge water".