Decentralizing Water Treatment With Interoperable Solutions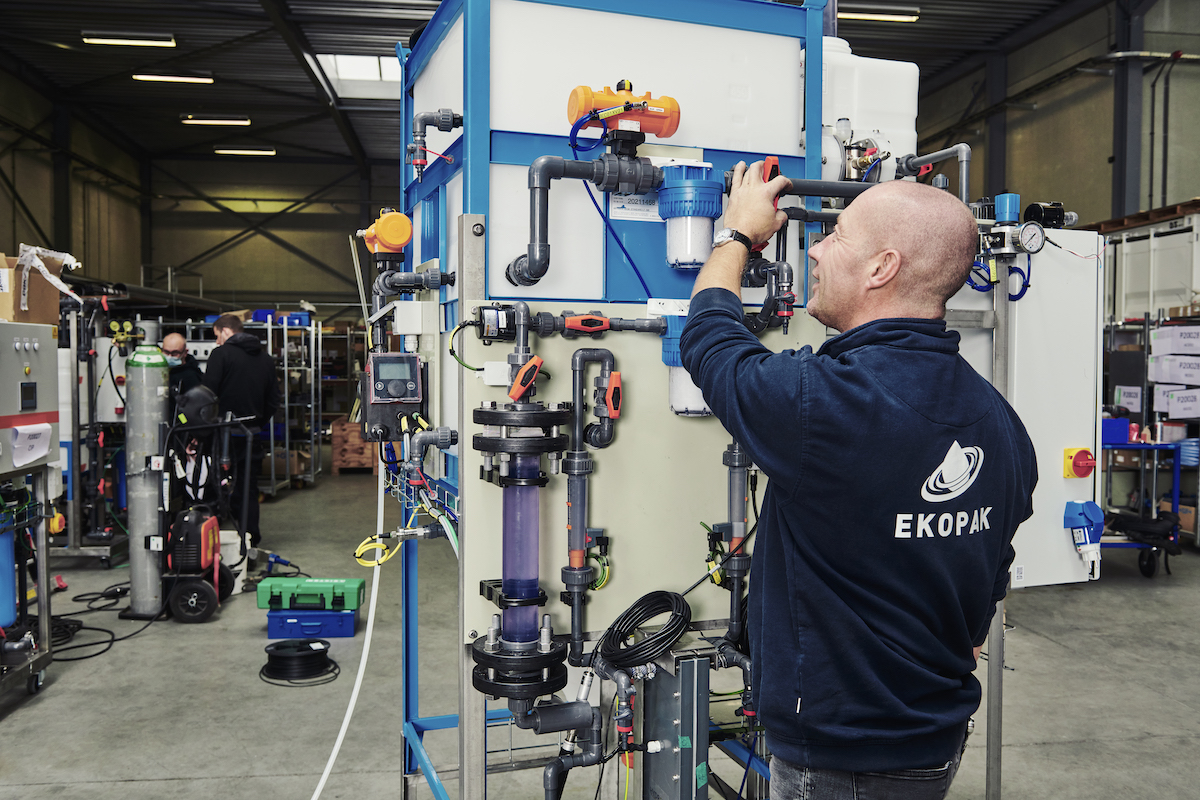 As the worldwide demand for water grows and the impact of climate change increases, industries are searching for technical solutions that make water use and water treatment more sustainable. To make this easier, the Belgian company Ekopak has started to offer containerized water treatment skids for industrial use by closing water circuits and recycling resources wherever necessary. GF Piping Systems provides interoperable process automation solutions, consisting of valves, actuators, measurement- and control instruments.
Over the past 100 years, global water usage has increased by a factor of six. Causes include rising population numbers, but also economic development, as manufacturing and production industries are particularly reliant on large amounts of water for everything from electronics and pharmaceuticals to food. At the same time, climate change is increasing water scarcity. As a result, water treatment and recycling are essential tools to make industrial water usage more sustainable.
In order to address this issue, Belgian company Ekopak has specialized in portable water treatment and recycling skids as part of a concept called "Water as a Service". Customers receive technology such as reverse osmosis systems in containers that can be easily transported to facilities where they are needed. This way, companies can produce sustainable and clean water for industrial processes directly on site. However, to meet industrial quality standards and give customers full control over their water, Ekopak's decentralized skids use process automation.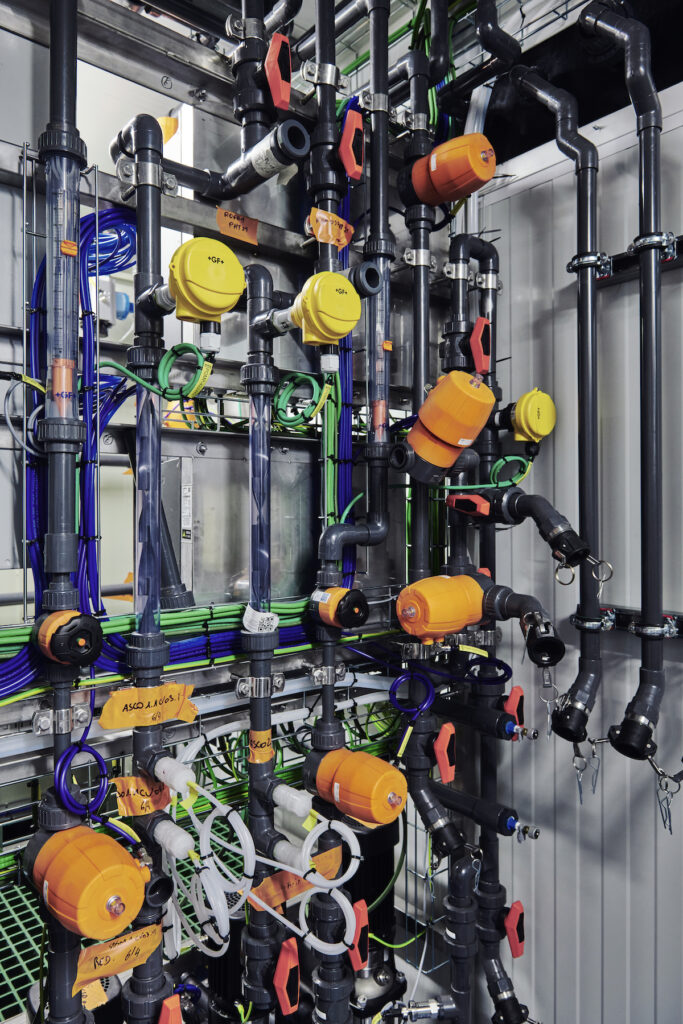 Here, Ekopak chooses to implement complete solutions by GF Piping Systems, the Swiss flow solutions provider. These include various components ranging from valves, controllers and actuators to measuring technology, and have to fulfill two major requirements: Firstly, they must guarantee a consistently high water quality under all circumstances – even if the quality of the supplied water quality on site varies greatly. But due to automated processes, customers can not only monitor and control their systems but also gather and analyze data which can increase efficiency. The second requirement for the piping systems is a lightweight and compact construction that is suitable to be fitted and transported in containers. As a specialist for plastic flow solutions, GF Piping Systems is able to offer components that are significantly lighter than metal alternatives. In addition, they are corrosion-free and require very little maintenance, leading to a longer service life.
With the complete solutions by GF Piping Systems, Ekopak is able to close the control loops in its containers and offer industrial companies more efficient and sustainable processes. As part of the "Water as a service" model, Ekopak can use the digital functionality of the components to remotely monitor and control the water quality of their customers around the clock. In addition, the valves, controllers, and actuators made of long-lasting and lightweight plastic reduce the logistical effort as well as the impact on the environment. As the solutions for process automation are sourced from one provider, Ekopak benefits from a simpler planning and installation stage and collaborates with GF Piping Systems to further improve their containers for sustainable water treatment.
This article is published by
GF Piping Systems is the leading flow solutions provider worldwide, enabling the safe and sustainable transport of fluids. The company specializes in plastic piping ...