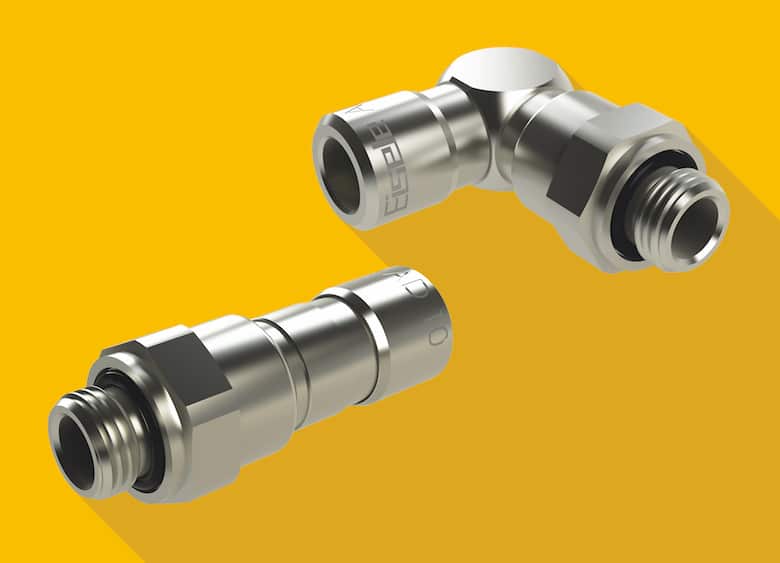 Eisele has developed a ball bearing rotary connector. This new addition to series 14 of the Eisele BASICLINE can rotate freely around its own axis. The new rotary connector offers a solution for conveying compressed air from a rigid component to a rotating component.
The new rotary connector, which is designed for an operating pressure range of -0,9 to 16 bar, is suitable for all applications that are compatible with nickel-plated brass. The seals are made of NBR and FKM. The rotary connector is available in a straight and an angled version for tube diameters of eight, ten and twelve millimetres. The screw-in end is equipped with G1/4 threads.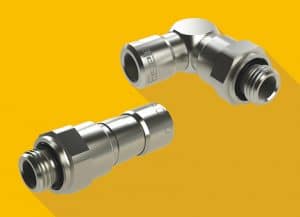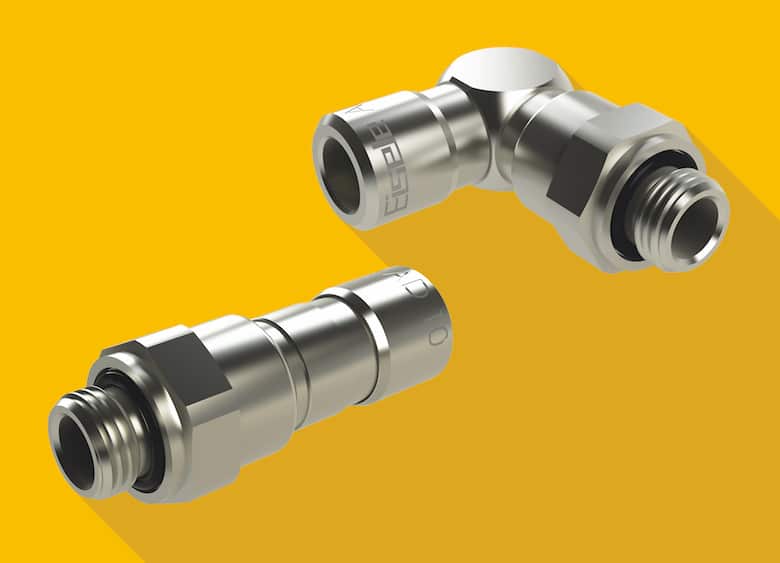 This new push-in connector from series 14 of the BASICLINE is the first fully rotating connector in Eisele's product spectrum. The rotary movement is enabled by a hybrid stainless steel ball bearing with ceramic balls, which is approved for rotational speeds of up to 800 rpm. Stainless steel versions that are suitable for other operating media will follow.
This article is published by
EISELE GmbH is a multinational family owned company with headquarters in Waiblingen, Germany. With 100 employees, Eisele develops, produces and distributes premium quality solid metal connectors and has become established over the past decades as a leading supplier of innovative connection solutions.