Easy Installation Saves Time
The customer needed valves for ore, water treatment, and process water supply in copper, zinc and lead mining. Given the large range of flow control and shut-off duties, Flowrox suggested in total 330 PVE enclosed body pinch valves and PVG shut-off pinch valves. "When the project was engineered, we constantly had in mind that the choice of appropriate instrumentation for each application is fundamental to the process performance. We decided that all control valves and also some of the shut-off valves would be pinch valves, which finally ended up saving us a lot of time in the start-up of the plant," says a project team member from the mine. The Flowrox pinch valves are full bore which not only eases the installation but also improves productivity. Because the flow of the medium is free, less pumping energy is required.
Flowrox Valves Have Extended Lifetime
All installed Flowrox pinch valves have an enclosed body and include an SBRT valve sleeve to meet the requirements of various mediums in different process areas and to achieve the longest sleeve lifetime. Flowrox valves improve process efficiency as they are 100 % tight shut-off even if solids have built on the sleeve wall. At the same time, they are self-cleaning; solids accumulated on the sleeve wall break away when the valve is operated. This is due to the flexibility of the rubber sleeve, making the valve lifetime longer and extending the service intervals, compared to conventional valves on the market. In Flowrox valves, the sleeve is also the only part in contact with the medium. This makes it the only replaceable part and is easy and fast to change on site.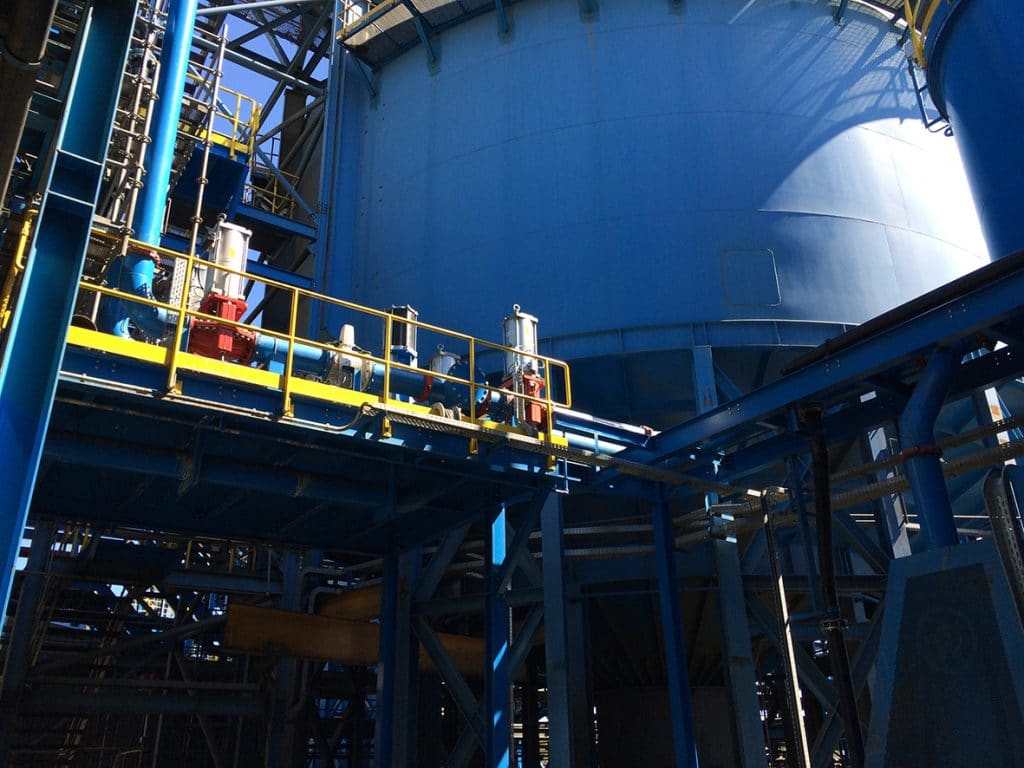 Long-Term Benefits in Ownership
Flowrox pinch valves were chosen to gain long-term benefits based on a low total cost of ownership. The PVE control valves at the plant are actuated by pneumatic double acting actuators with positioners. Also, all of the on/off PVG valves include limit switches for position indication. "In the future, we are definitely expecting cost savings," states the customer. Flowrox is a benchmark for heavy-duty pinch valves and hose pumps. Over the last 4 decades, more than 150 000 Flowrox products were installed worldwide. Each of the installations has helped us to better understand working in heavy-duty conditions. To find out more how can Flowrox improve your processes, visit the website www.flowrox.com.