Internally, the PS Series employs a scotch yoke design resulting in less friction and longer life of the actuator.  The operating torque profile closely matches the torque profile of mating valves due to the scotch yoke design.  This results in a smaller volume & size assembly when attached to the valve.  Available in both double acting and spring return models, the PS Series has a torque range at 80psi supply, from 133 in-lbs/15Nm to 398 in-lbs/45Nm for double acting, and a range of 133 in-lbs/15Nm to 469 in-lbs/53Nm for spring return.  All models have NAMUR VDI/VDE 3845 mounting for solenoids and ISO5211 mounting base.
Other Key Features & Benefits Include:
Stainless Steel Drive Shaft/Indicator Shaft and Stainless-Steel Hardware Standard
Adjustable Rotation Angle
Permanent Lubrication
Lower Air Consumption
Less weight
Easy Identifiable Position Indicator
Namur-Style Top-Works & Solenoid Mounting
1/8" NPT Inlet and Outlet Ports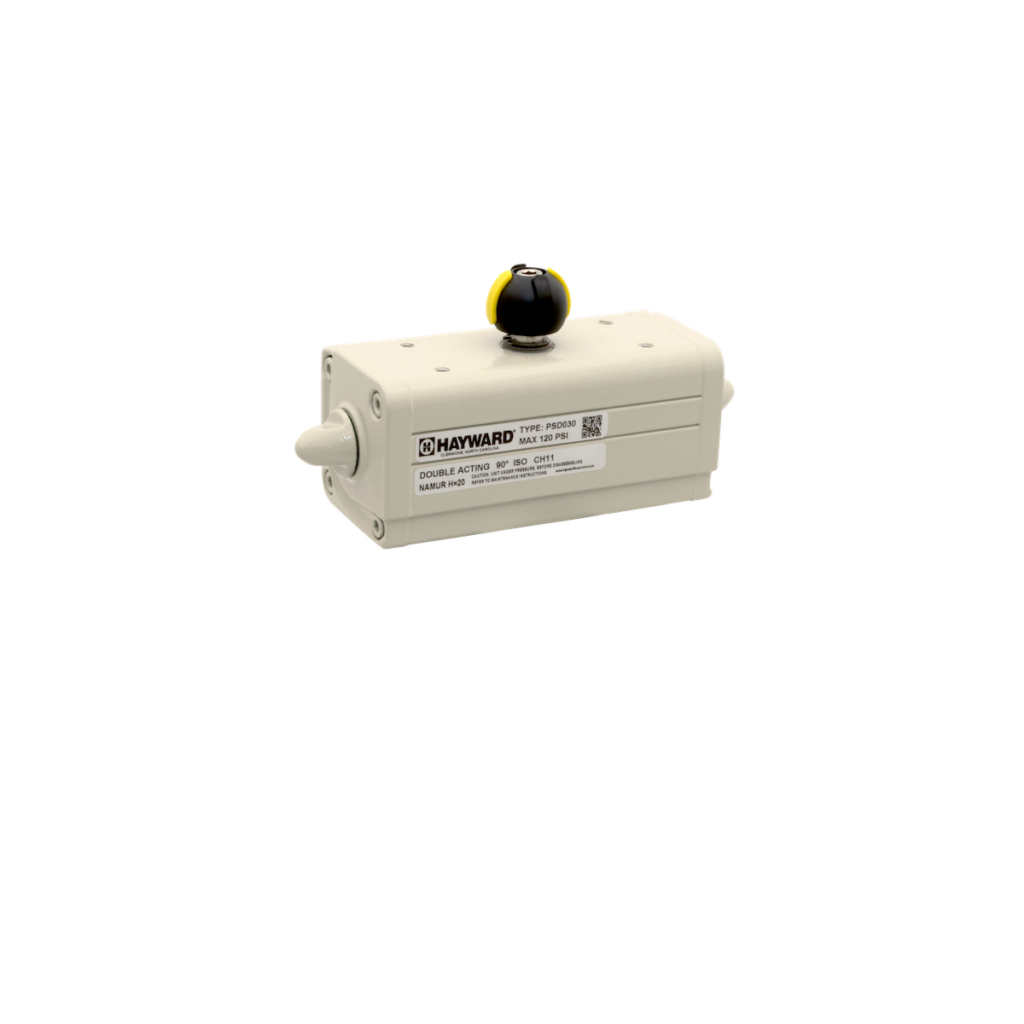 Typical applications or installations include but are not limited to wastewater and water treatment, chemical feed, chemical transfer and processing, aquatic and animal life support systems, mining and mineral processing, pulp and paper, marine and other demanding environments.