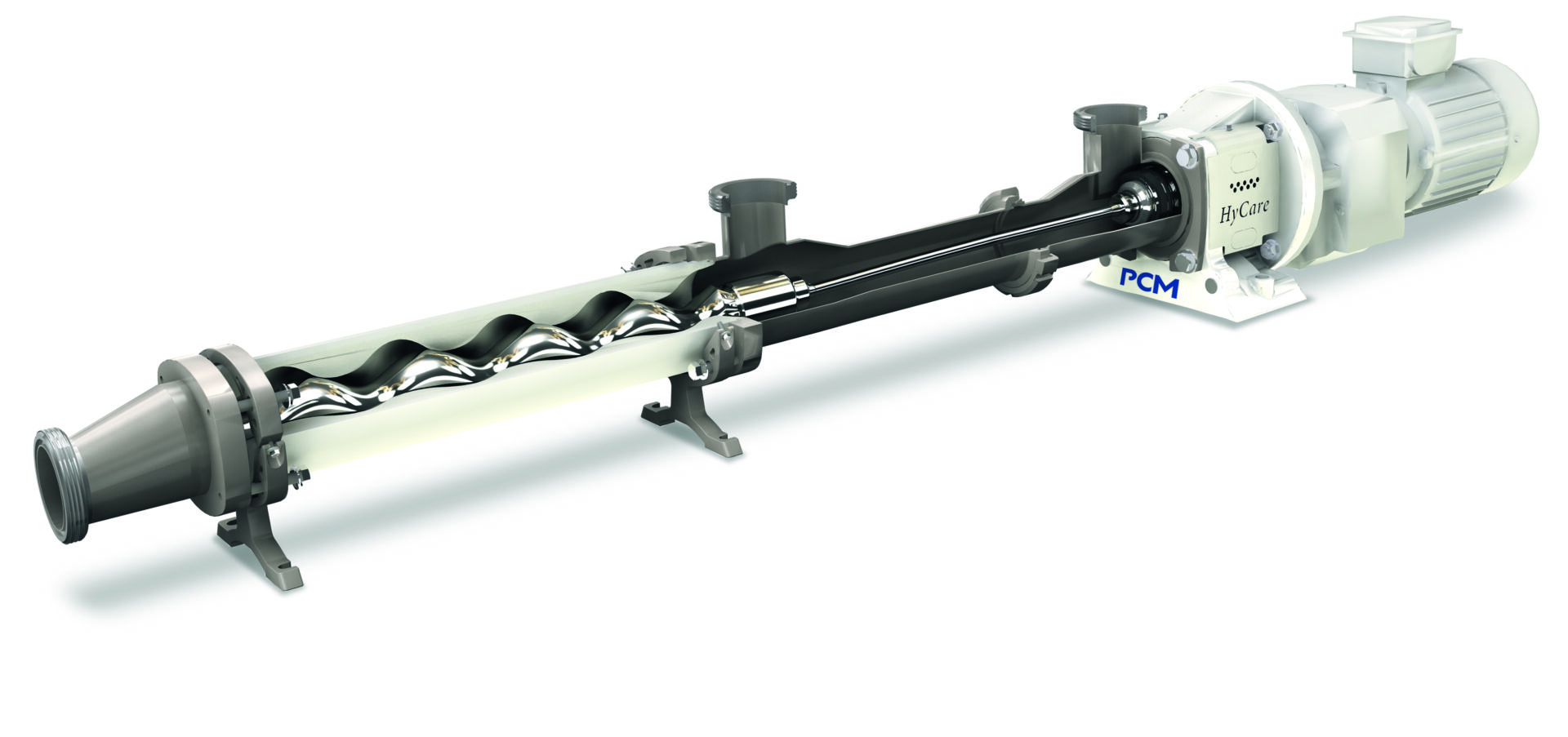 An establishment specialized in thermal medicine, member of one of the largest groups of thermal spas in France, contacted us to transfer and dose the thermal waters of its natural spring.
The water, slightly mineralized with a pH close to neutrality, flows at a constant temperature of 27 degrees. It has anti-inflammatory, soothing, and regenerating properties that brings hydration, freshness, and softness to the skin.
Our customer's application has two pumping stations. The first one to extract the water from the thermal springs and to transfer it to the treatment process; during this phase the waters are treated and purified to make them suitable for the skin contact. The second pumping station is for the dosing: once purified, waters are packed in different formats to be distributed to users in the form of sprays for final customers and in the form of tanks for therapy centers.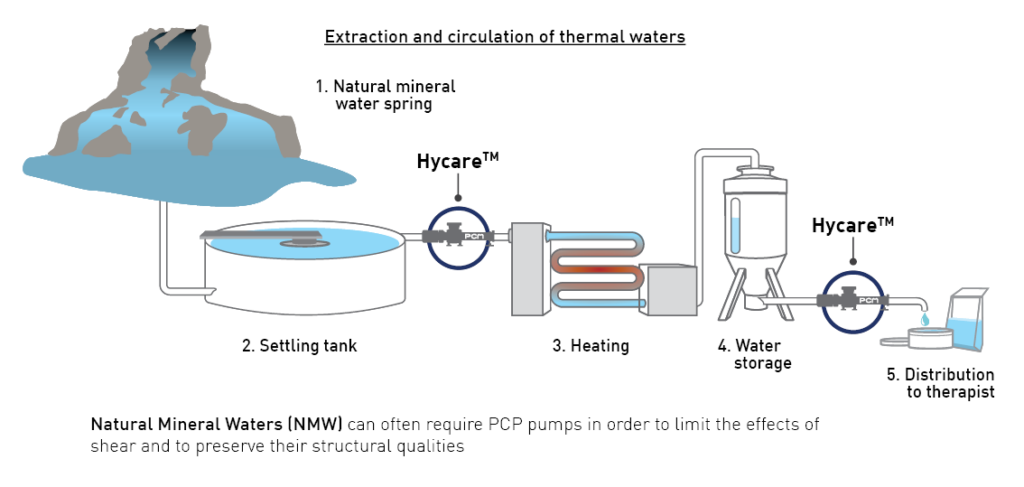 The client was very sensitive to the bacteriological aspect and the cleanability of the equipment. Therefore, to suit the client challenges, we chose to use the PCM HyCareTM hygienic solution. This food pump is compliant with the more strict standard of hygiene and has been designed with advanced digital fluids dynamics which allows an easy and effective clean in place system. The PCM HyCareTM pump is equipped with:
a flexible titanium connecting rod to avoid retention zones on the shaft line,
all parts in contact with the fluid made of 316L stainless steel,
FDA and 1935/2004 certified elastomers.
All these elements make the PCM HycareTM pump EHEDG and 3A compliant and perfect for all cosmetic applications.
This article is published by
PCM was founded in 1932 by René Moineau, the inventor of the Progressing Cavity Pump (PCP). PCM Group is today a world leading supplier of solutions and fluid handling equipment for the Oil & Gas, Food and Industry. Our specialty is developing pumping solutions for the transfer and dosing of abrasive, fragile, viscous, corrosive, hot and heavy products. Present ...