Over 12,000 Configurations Of Clampseal Severe Service Globe Valves Available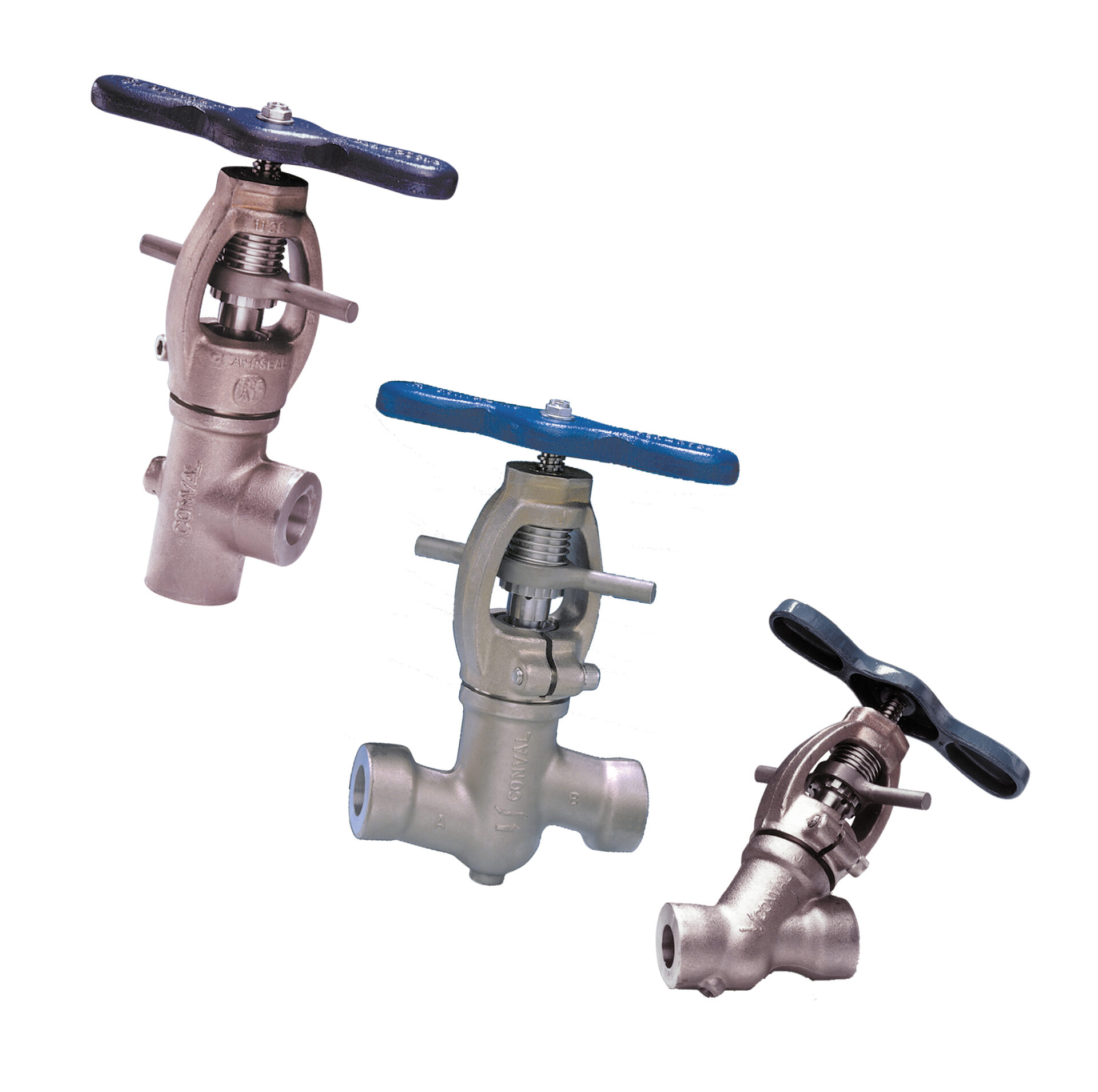 Conval offers over 12,000 configurations of Clampseal® Y-, angle and T-pattern globe stop, check, and stop check severe service valves for applications as extreme as cryogenic, fire-safe and urea service. Modular designs enable parts interchangeability, which means an entire plant can be supported with a small parts inventory. This reduces stocking costs, procurement expenses and maintenance training time.
These U.S.-made forged valves are available in ½" through 4″ sizes through ASME #4500 Class with socket weld, butt weld, threaded, clamp connector, flanged or a variety of special ends. Materials include carbon steel SA105, low alloy SA 182-F22 and F91, stainless steel SA 182-F316, SA 182-F347, UNS S31050, Inconel™ and Monel™. Features include conformance to ASME B16.34; pressure seal bonnet for maintainability; quick-replacement packing chamber; single-piece gland with integral gland wrench; solid Stellite™ seating surfaces; and two-year warranty.

Installed around the world for over 50 years, Clampseal globe valves provide superior performance and return on investment based on total life cycle value.
This article is published by
Founded in 1967, Conval designs and manufactures U.S.-made high-temperature, high-pressure Clampseal and Camseal severe service valves for the world's most demanding applications. Key features include intelligent, patented design; enormous versatility; excellence in quality and manufacturing; proven performance; rapid in-line serviceability; and exceptional ...