The E Series Valves and Manifolds manufactured by the AS-Schneider Group are now marked with an unique QR-code. That QR-code provides easy access to static product information like material properties, certificates and physical dimensions via CAD drawings. It also includes operating and installation instructions or spare parts or replacement information.

Digital twin of mechanical components
The Industrial Internet of Things (IIoT) is getting more and more traction. The IIOT promises to transform processes of the industry. It demands the securing and availability of far higher amounts of data, at far greater speeds. Often the data is moved into cloud for big data processing. Connectivity and scalability are mandatory.

OEMs, EPCs, and end-users that have embraced the IIoT have seen significant improvements in respect of time, cost savings, efficiency, safety, and profitability. Experts expect this trend to continue and even accelerate.

With all the enthusiasm, we often ignore one fact. Engineers don't only build process systems out of intelligent, digital, and communicative devices. Technicians install millions of items of technical equipment each year into green or brownfield applications. A big chunk are pure mechanical components like valves and manifolds. For a holistic system view, we need to include those components into the digital twin, too.

Such a system needs secure, biunique, and standardized IT based identification. It will offer invaluable benefits to both owners/operators and OEMs.

Unique product ID
The unique ID provides easy access to static product information of the OEM like material properties, certificates and physical dimensions via CAD drawings. It also includes operating and installation instructions or spare parts or replacement information. Operators link this information into their respective asset and operation management system. This system adds value to many project phases. It results in:
More straightforward planning and installation via the mechanical properties of the product
Automated error free equipment identification at the incoming good inspection and during the field installation
Easier and faster maintenance and repair cycles. This is possible due to direct access to spare parts or replacement units
The environmentally responsible disassembly and disposal. This process is possible because all material properties and disposal guidelines are at hand.
Standards and regulations
The DIN SPEC 91406 released at the end of 2019 supports the implementation of such a system. It offers a clear standard for the automatic identification of physical objects. Users can also identify information on physical objects in IT systems, particularly IoT.

Digital Product Pass
Since 2019 AS-Schneider Group has worked on the implementation of the Digital Product Pass. This digital pass is now available for one of the high volume portfolios – the E-Series Valves and Manifolds.

During the agile development, the AS-Schneider Group evaluated different technologies and approaches in close cooperation with their valued customers.
RFID vs. NFC vs. printed code
App vs. Landing Page
Duration of data storage
s.o.
Lasered QR-code
The final decision was to laser a 2D-code in the form of a QR-code onto the product. The serial number appears on top in plain text underneath.

This kind of product identification offers many benefits to the end-user:
No temperature limitations
Readable also without a supporting device like mobile device or 2D reader. A pen and paper are enough.
Robust and proven marking method (laser printing)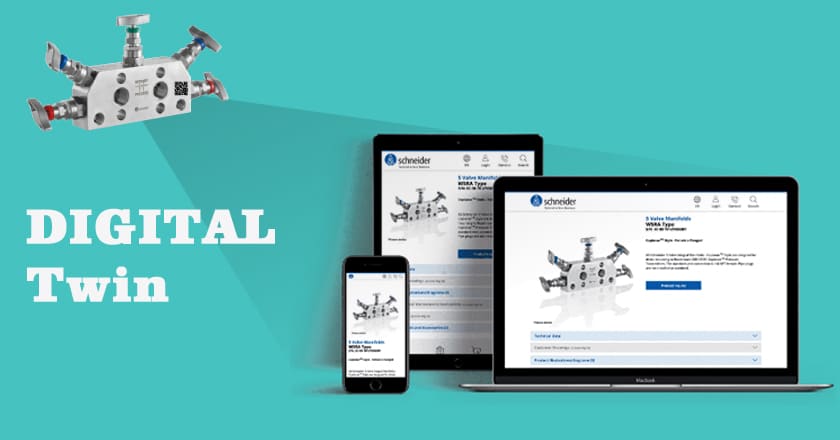 Digital Technical Service Platform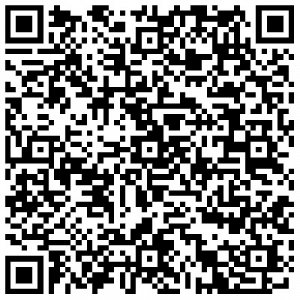 If the end-user has such a valve or manifold with QR-code in his hand or installed in his plant, he can now access the product information very easy. The access is straightforward. Scan the QR-code on the product with any QR-code reader on the smart device. Or, he can enter the plain text serial number lasered on the product on www.qr4v.de

The DPP Service Platform offers the end-user access to:
Product photo and description
Product details including date of production
Material properties
Manuals
Certificates (only after login)
Drawings (only after login)
Contact form
Partially prefilled "request for offer" form for certificate, accessories, product (re-order)
Want to give it a try? Enter the sample serial number SC-08-19-UT606001 on www.qr4v.de