Zero Emissions and Zero EPA Fines: Cleaner Flow Control for Oil & Gas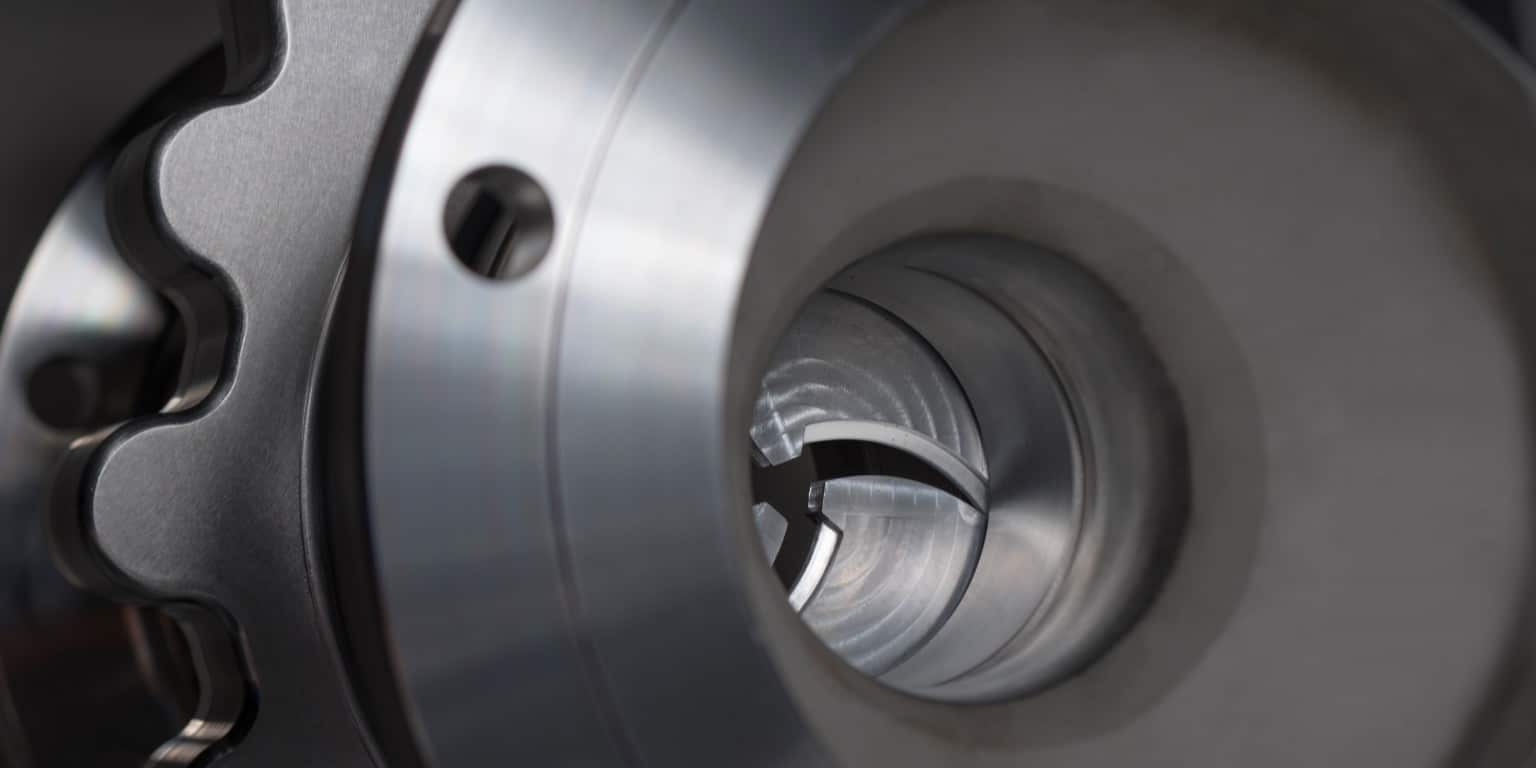 With the climate crisis and fugitive emissions on the forefront of minds worldwide, the pressure to adapt to cleaner technology in the contributing industries is stronger than ever.
Methane Emissions in the Oil & Gas Sector
Due to its wide range of operations and equipment, Oil & Gas is one of the more commonly known industries to be a significant source of methane emissions. Methane, with a global warming potential of more than 25 times that of carbon dioxide, is one of the most potent greenhouse gasses. In addition to ozone depletion, exposure to methane and other volatile organic compounds (VOCs) can contribute to a wide range of dangerous health effects in individuals. While the Oil & Gas industry may sometimes find itself under scrutiny because of climate concerns, this sector has an opportunity to play a large role in the world's sustainable industrial revolution.
As a sweeping set of domestic polices to cut emissions and venting methane within the Oil and Gas industry has been proposed by the EPA, the industry is potentially facing new regulations that will require all new and existing controllers to have zero emissions by 2023. Fines related to violations will start at $900 per ton in 2023 and could increase to $1,500 per ton by 2025. With the Oil & Gas Sector being a significant contributor to the world's overall methane emissions, it is imperative that there be immediate access to cleaner control valve technology so that the industry is able to continue to operate under these strict, impending regulations.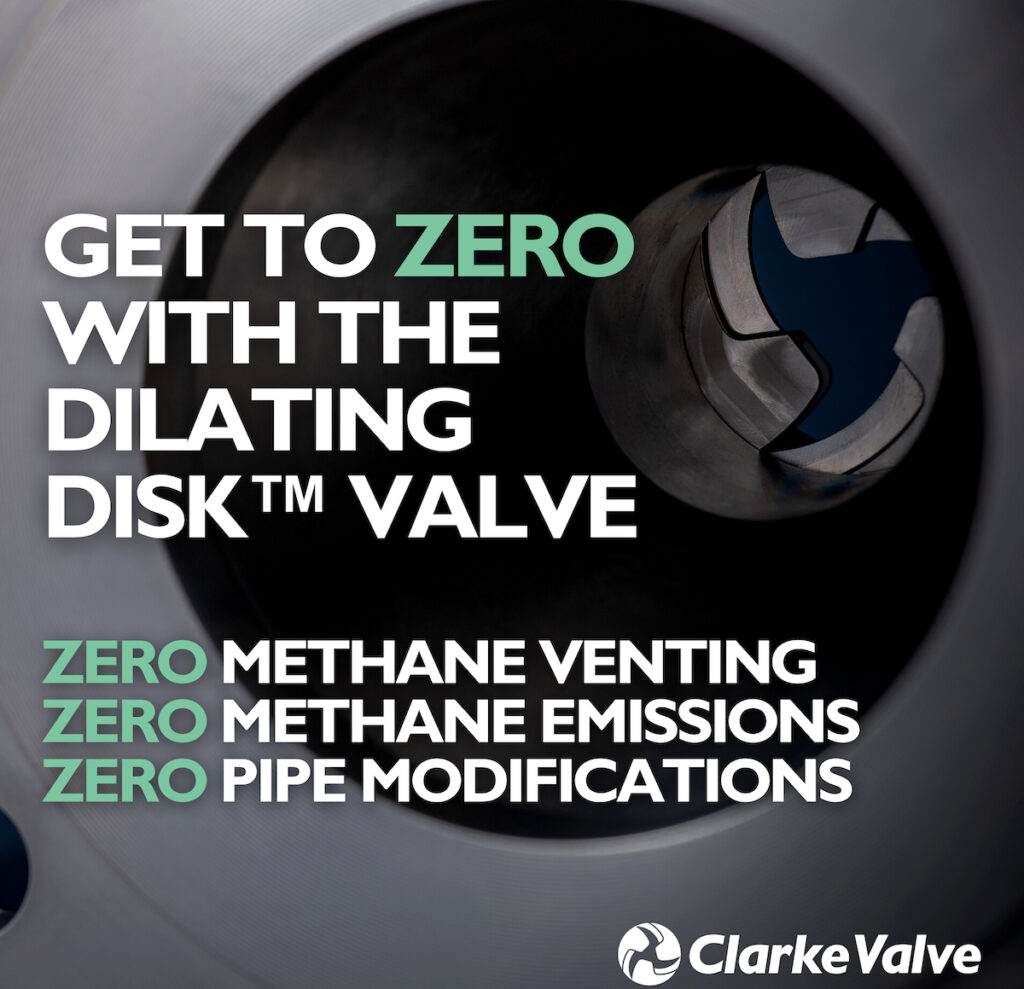 The Zero Emissions Dilating Disk™ Valve
The U.S. Environmental Protection Agency (EPA) states that 60% of all fugitive emissions derive from valves, and up to 80% of this leakage is found in the stem-seal interface. Clarke Valve's fully EPA-Compliant Dilating Disk™ Valve is the only globe valve-equivalent, precision control valve that meets the looming zero emissions requirements. The Dilating Disk™ Valve features a unique, patented design, consisting of three curved closure members that allow for predictable pressure drops and provide a tight shut-off. This control valve holds several key certifications and conforms to industry-required specifications including ANSI/FCI 70-2 leakage specifications, PED 2014/68/EU, CRN, SIL 3, ISA 75.05.01, IEC 60534-1.  Due to the design of the closure members, the valve opens and closes perpendicular to the flow of process fluids, reducing the required torque of the valve. This low torque feature allows the Dilating Disk™ Valve to be operated by electric actuators, and even be powered by off-grid renewables in some cases.
Previously, near-zero leakage in an operating valve has only ever been achievable with a bellows seal, which can be very costly and complex to maneuver when maintenance is required. The unique and patented stem-seal technology of the Dilating Disk™ Valve has made zero-leakage possible within a simplified and affordable system. The Dilating Disk™ Valve also meets the requirements of the API 641 standard emissions testing, recognized by the EPA, which is exclusively applicable to quarter-turn valves. This standard allows a strict maximum permissible leakage of 100 PPM and employs methane as a testing media. With a leakage rate of 2ppm or less, the Dilating Disk™ Valve is the world's most compact, efficient, and environmentally friendly control valve.
Public concern over the climate has never been higher. The simplest solution to cutting fugitive emissions and evading EPA fines for Oil & Gas producers would be to dramatically cut methane emissions from the energy and Oil & Gas sectors, with simple and cost-effective technology. By continuing to adapt and maneuver upcoming regulations and guidelines for our climate, the Oil & Gas industry can play a crucial role in the sustainable industrial revolution and help the country reach net zero by 2050.
This article is published by
Founded in 2011, Clarke Valve provides high quality, API 641 and ISO 15848-1 certified industrial control valves to organizations worldwide. Using aerospace design principles, Clarke developed the Dilating Disk™ Valve, formerly known as the Shutter Valve™, a revolutionary control valve designed to be reliable and efficient while virtually eliminating ...