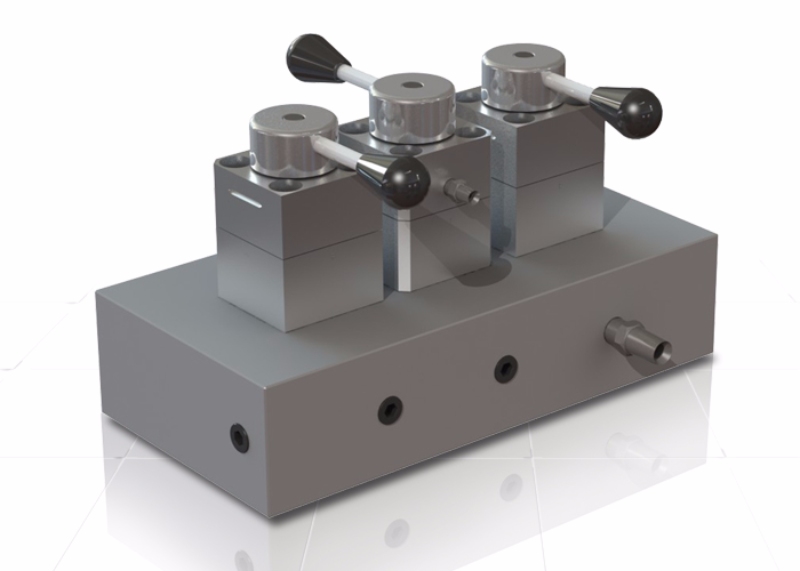 ST. IVES - The Webtec ranges of hydraulic rotary shear type directional control valves continue to be extended to meet customers' most demanding applications, including for controlling industrial hydraulic power tools, panel mounting on BOP accumulator rigs, grease injectors, and marine based hydraulic power units (HPUs).
Available in aluminium (180 series) and stainless steel (280 series), the zero-leak characteristics of Webtec's rotary control valves are ideal for high-pressure low-flow applications such as on accumulator or intensifier powered systems where energy must be conserved to operate a critical function reliably.
There are over 9000 models to choose from and Webtec has the flexibility to customise a design for a specific application in a matter of weeks to provide the optimum performance whatever the conditions.
Examples of recent customer-led modifications to the valve range include CETOP 3 / D03 compatible mounting, push-lock and key-lock options to prevent accidental operation as well as custom port sizes and combinations to enable both line and manifold mount. All designs are available as 3D models on request to enable faster more accurate system design.
This article is published by
We are specialist manufacturers of hydraulic measurement and control products helping to improve the productivity of heavy machinery. For 50 years we have been helping customers worldwide in the Industrial, Mobile, and Agricultural sectors to diagnose hydraulic faults, verify hydraulic conditions and achieve repeatable hydraulic control.
Our ...