This unique seal protects pumps, gearboxes, and other rotating equipment by excluding external contamination and preserving internal lubrication.
"The Matrix seal was originally a custom design and has been so effective and popular that we decided to offer it commercially," says Ajay Aripirala, Director of Product Line Management for Chesterton's Polymer Sealing. "This seal's split design means it can be installed in a matter of minutes to minimize downtime."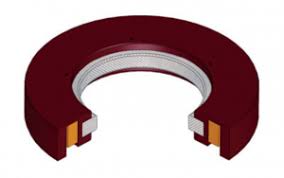 The Matrix Rotary Seal is a unitized design that combines two technologies: a polymer housing that energizes the seal and compression packing that creates a tight seal against the shaft. Each seal is manufactured to custom equipment dimensions and requirements.