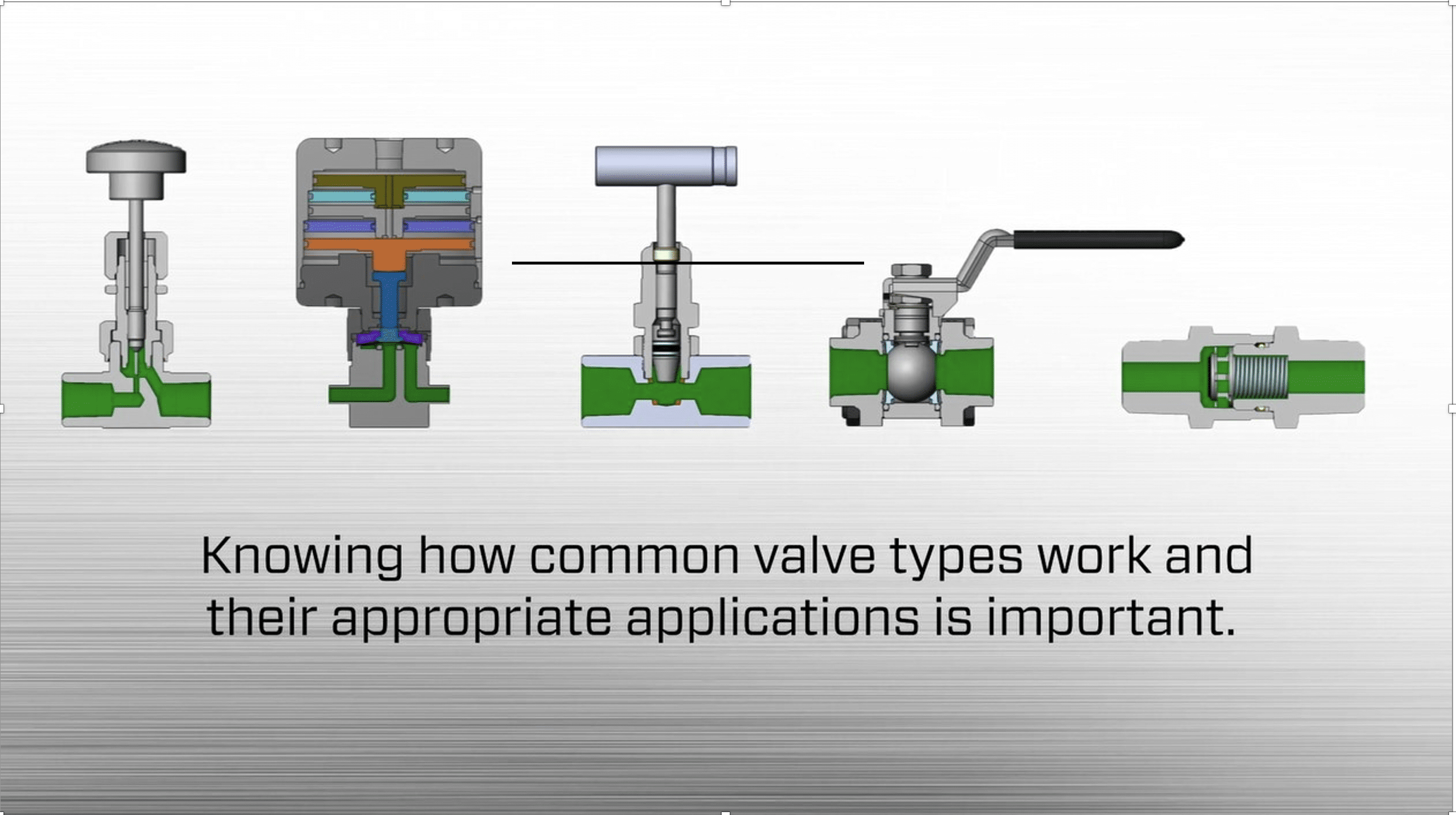 Valve selection can impact component and overall system performance. So, making the right choice is important.
Here is a look at some common valve types, how they work, and their common applications to help operators improve fluid system performance, reduce downtime, and enhance safety.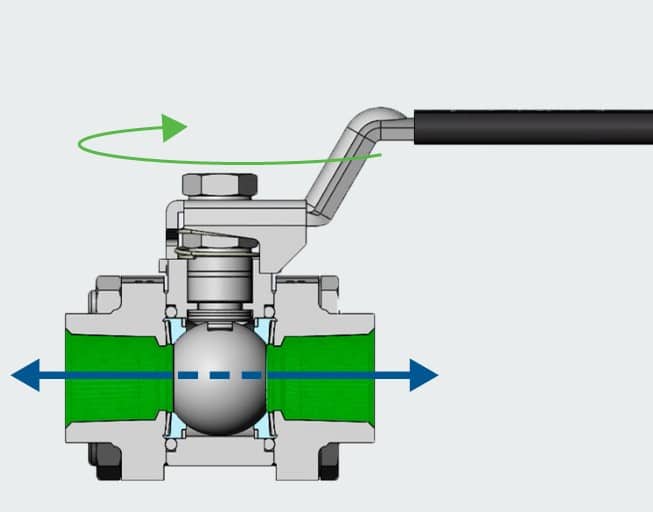 Ball Valves Ball valves can be used in a wide range of applications, from general-purpose to critical-service applications. They are useful for reliable, leak-tight shutoff and have a low overall cost of ownership.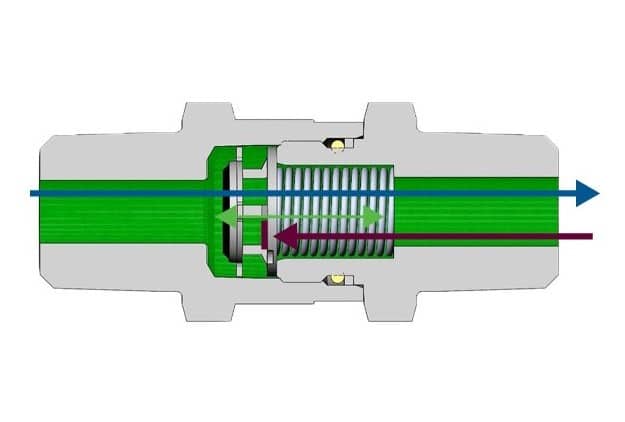 Check Valves Check valves are designed to allow fluids to flow in one direction only and are typically rated for use in medium- and high-pressure fluid systems. They are useful to control backflow in general-service and high-purity applications.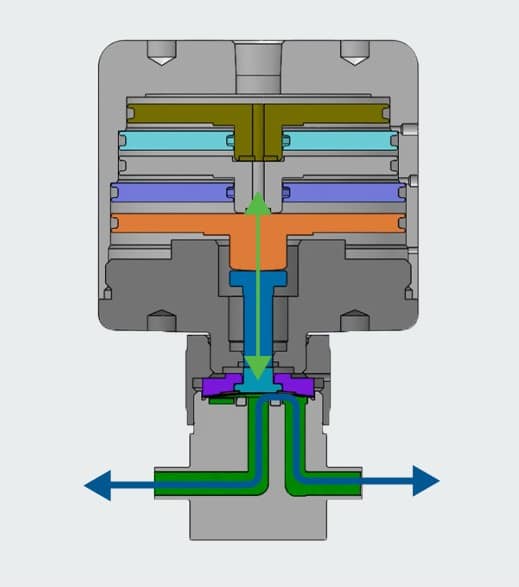 Diaphragm Valves Diaphragm valves have a long cycle life, provide effective shutoff, and can be found in a wide variety of sizes, materials, and configurations. Actuator options include manual, pneumatic, and locking. Consider a diaphragm valve in high-purity and ultrahigh-purity applications.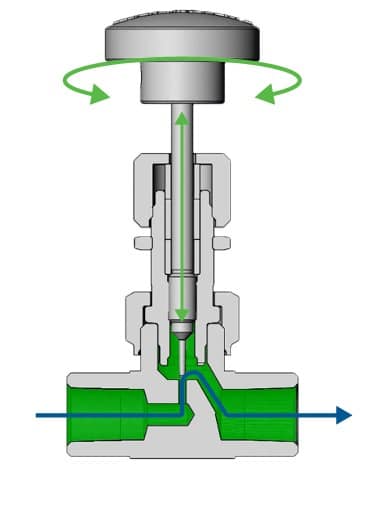 Needle Valves Needle valves are commonly used to control flow in general- and severe-service applications. They provide reliable and consistent flow control and can be found in a variety of materials, sizes, and end connections.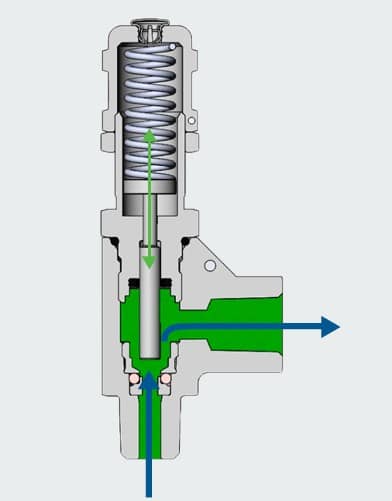 Relief Valves Relief valves provide simple, reliable overpressure protection for a variety of general industry applications and have an easy external set pressure adjustment.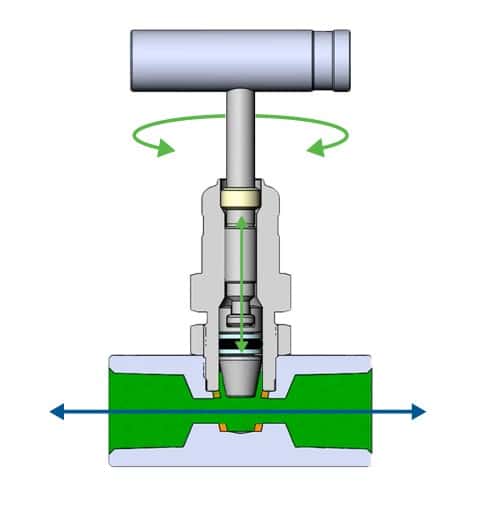 Rising Plug Valves Similar to a gate valve but in instrumentation sizing, a rising plug valve lifts a plug out of the flow path to achieve a full flow. They are often used in applications requiring a straight-through flow path and rough-flow control.
This article is published by
Swagelok Company is a privately held developer and provider of fluid system products, assemblies, training, and services for the oil and gas, chemical and petrochemical, semiconductor, transportation, and power industries. Headquartered in Ohio, Swagelok earns approximately $2 billion in annual revenues and serves customers through more than 200 sales ...